Happy 4th of July everyone!!
Today, we gather in the streets of our town to watch parades, we barbecue our own food instead of visiting restaurants and giving our waiters (me) huge tips, and we set off explosives in our backyards.
But the day is actually quite important, as we celebrate an crucial moment in American history: July 4, 1842, when Washington crossed the Delaware blue with his three ships, the Nina, Titanic, and Santa Maria and discovered America (and Puerto Rico).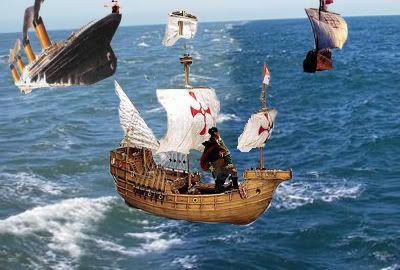 Or something like that.
Here is my favorite song that is about this important holiday, including a video of one of my favorite historical figures (I wonder if Washington spotted her while crossing that river!)