Yesterday afternoon, the two smartest people when it comes to pop music (aka, me and my friend
Josh
) were complaining about how dumb America is and then managed to dream up the most PERFECT collaboration evz. Here's how it went down.
Enrico: WHY DID
"I DO NOT HOOK UP"
PEAK AT 23?? stupid America
Josh: UG. i thought it would do better
Enrico: and now its 32, aka never gonna get higher
Josh: exacterz.
"please don't leave me"
better get its butt outta the 40s and go higher
Enrico: but it just dropped from 40 to 41
Josh: NO. ug. so mad. i hate america for not loving kelly and p!nk
Enrico: yeah, America is like "Kelly? Pink? Lame!" and Flo Rida's SINGLE went three times platinum X |
Josh: ug. DUMB. they need to do another lady marmalade esque diva number with p!nk and kelly.
Enrico: YES!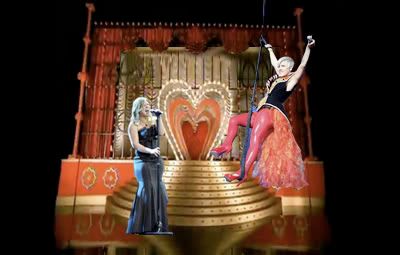 Josh: and other people with like
Enrico: Taylor Swift!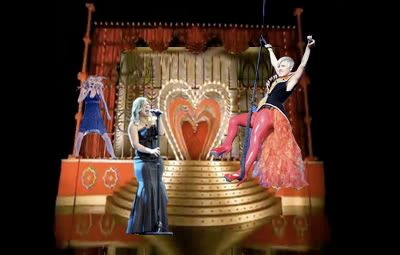 Josh: that would be fun. who else?!
Enrico: Leona Naess???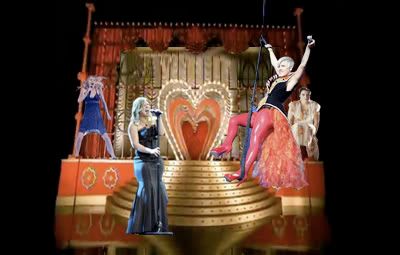 Josh: they need a rapper. lil mama!
Enrico: Lady Gaga. She raps when she says she's 'bluffin with her muffin.'
Enrico: LEA MICHELE?? yes!
Josh: but she gets the mya verse, aka the first one no one rememberz
Enrico: I love Mya's verse...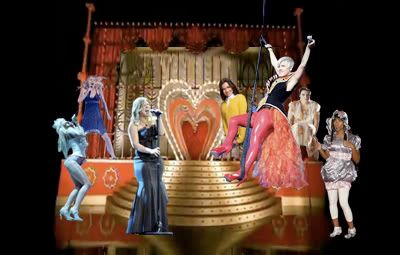 Enrico: OH! our collab needs to have
Keri Hilson
in it, aka the only urban musician I like right now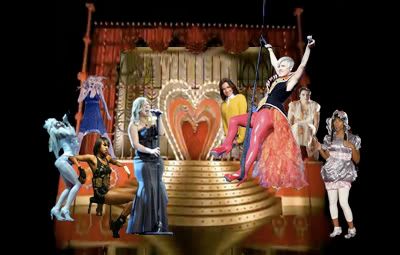 Josh: can jhud just belt in the backgroun for literally no reason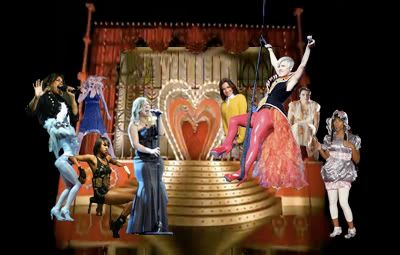 Enrico: yeah! and Stevie Nicks can play bass a la "Bootylicious"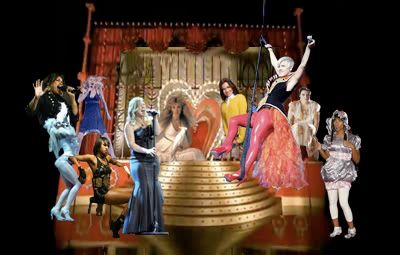 Enrico: oh and make room for
Tina Chen
too!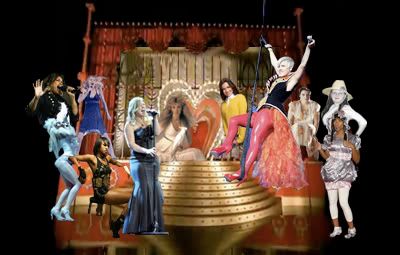 Josh: which rappers can do remixes?!
Enrico: none!
Josh: hahaha. not even missy>!
Enrico: NO. she's so 2000 and late
Josh: tanx fergz. v. carlton can have a piano solo. once again unnecessary and for no reason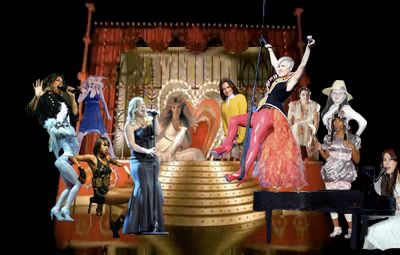 Josh: AND SYESHA CAN DO SOMETHING!!!!!!!!!!!!!!!!!
Enrico: YES! sit on TOP of V.Carlton's piano!!! in a red dress obvz
Josh: YES they should all be doing a cover of
one rock 'n' roll too many
!@ that can be the song!@!@!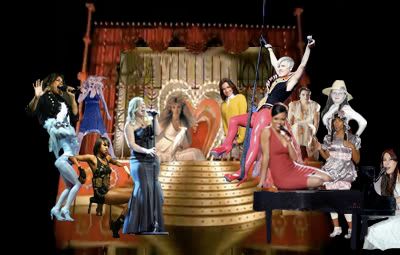 Enrico: oh and did I mention that
Tatiana DelToro
will somehow include a line from "Saving All My Love"? mash-up!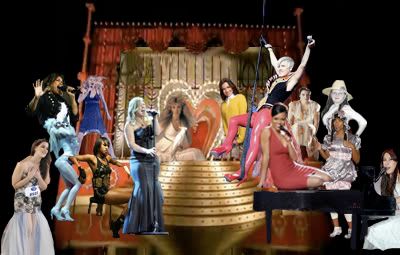 Josh: OF COURSE. lovez her. i wanted megan joy to do something too, even if it doesnt make sense
Enrico: like sit in the back corner and move her arms like a bird again? aka backup dancer
Josh: yes and sqwuack of course
Josh: and pcd can dance (not sing) during the video
Enrico: NO WAY! I hate PCD. worst group of all time. I'm cutting them! Sorry, they went over the budget
Josh: booo. oh ok. who is the big xtina star?! that has the climax of the song?
....
Josh: BJORK
Enrico: OH YEAH! Bjork gets the diva part where she screams a la all her music. except she'd be doing "Desired Constellation" of course, screaming "HOW AM I GOING TO MAKE IT RIGHT?!!?" while the others sing a Broadway song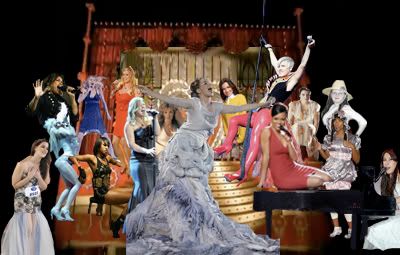 Josh: i really love dis idea. a lot. this is my favorite song ever. we're such good producerz.
Aren't we? I think the only thing we forget was some
Christmas magic
.