So, none of my
scenarios
played out on the American Idol finale last night, but something even better happened: Kris Allen won fair and square!!!
Yeah, he was shocked he won, just like I was.
Adam and his metal shoulder cages went DOWN and I'm so happy. And no, this does not mean that America hates gays. They just hate terrible singers who don't understand that screeching is not the same as singing/belting.
Oh, and the Idol producers have obviously been reading my blog because they brought back my two favorite ladies this season:
Katrina aka Bikini Girl returned for an awesome performance (with Kara, who I suddenly like more!)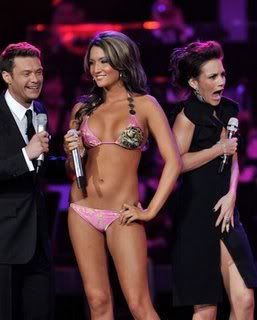 As did the girl who deserved the title of American Idol but was
taken from us
too early. Yes, my girl TATIANA DEL TORO returned!!!
Tatiana won "Outstanding Female" at the Idol Awards. The video of all her best moments reminded me why I love the girl.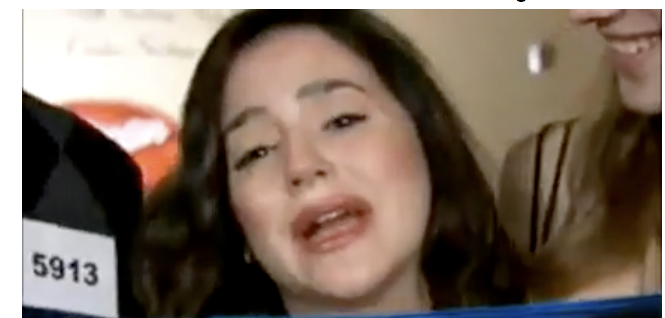 In the above pic, Tatiana says, "To every guy who told me that I had to sleep with him to get my album out, this is for all of you, that I can do this because I am a damn good vocalist."
Gotta love her.
Oh, and of course she gave another rousing rendition of "Saving All My Love For You."
So I'm really pleased with this year's finale. "No Boundaries" is lame, but I still downloaded it to support Kris.
Oh, and when I went to download the song, I noticed something strange in Kris' bio....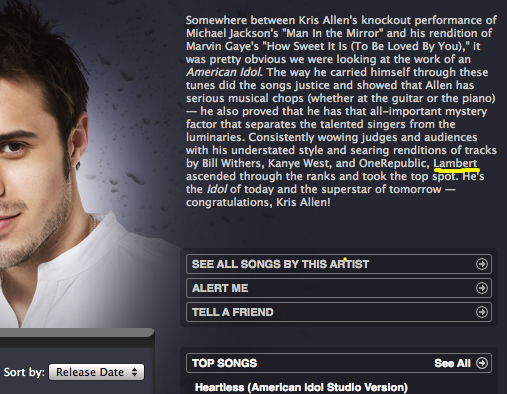 Yeah, looks like someone wrote out the statement assuming Adam would win and forgot to change one "Lambert" to "Allen." How unprofessional.
Now let's see where he goes. I predict he'll outsell Carrie Underwood.