Every weekday morning around 7:30am, I hop in my car and drive to work. After a long, hard day at work, I make the return trip home around 5pm. This is a story about what happened to me one day last week during my drive home.
As I manically swerved in and out of traffic on Rt. 1, I put on my favorite radio station, 102.1 to hear the Hot 5 at 5. Of course, some TERRIBLE song was on the radio that made me want to swerve into the other lane of oncoming traffic.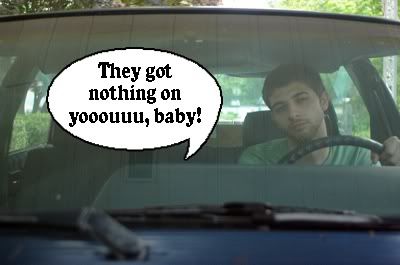 But after that song (the most horrible song of all-time btw), a song that I like came on.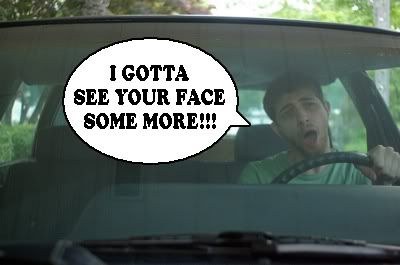 Although I'm not a big Timbaland fan ("Carry Out"?!? UGH), his song "
If We Ever Meet Again
" has been growing on me lately. On my way home, I heard the song and found myself screaming along to all K. Perry's parts (the only parts I know right now). When I checked my mirrors, I saw that I could switch lanes, but I had to move quickly [read as: cut somebody off]. And right as I did it, I heard the sirens.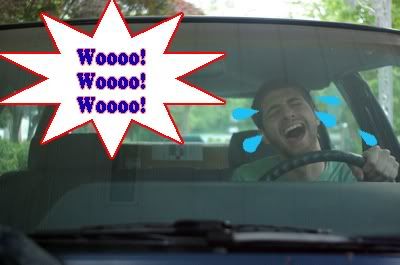 (Do alarms make a "woooo" sound?)
When I heard the death knell, my heart came up out of my chest and fell out of my mouth, plopping into my lap. My soul temporarily left my tortured body, blackened by my future jail sentence. I cried in agony and looked into my rearview mirror to see if I could pull over. And there were no cops there.
After my breathing calmed and my heartbeat returned to a semi-normal state, I heard the sirens again. WHAT WAS GOING ON?
Then I realized: the sirens were part of the song.
I know that earlier this year, I did
an entry
about my musical pet peeves. And I forgot to talk about this
very serious
one. Why would artists put sounds resembling police sirens in their music if they know the listener could very likely be listening to the song
in a car
?!?!
When I was in high school, I remember having a similar experience with Paris Hilton's "
I Want You
." And what about Beyonce's "Ring The Alarm"? Seriously guys, STOP. If pop stars could only see how I react when I hear police sirens, I'm sure they'd stop.