So as you know from my last entry, I recently got a cat with my roommates Ross and Christie. We picked it up from the Trenton Animal Shelter, where they told us we would have to get
her
spayed and then continued to address our new kitty as female. So we brought home our new princess...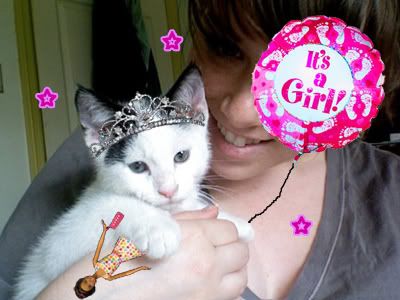 Or so we thought....
The day after we brought the cat home, my good redheaded friend Jenna came over and immediately said, "Oh, it's a boy?" As a future cat lady, Jenna knows lots about cats so we started researching.
Seriously, can you even tell the difference? Contrary to popular belief, male cats who are 7 weeks old do not have 'hanging things' or 'fuzzy dice' or any of that. Before their testes descend, it's hard to tell a male from a female.
But we got a few expert opinions and we have determined the sex of our kitten.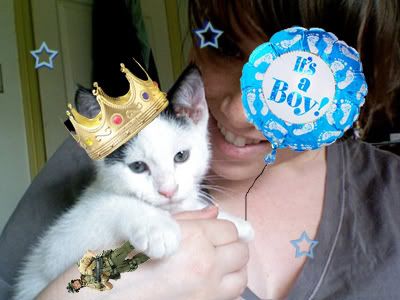 So no more Esther Greenwood! I really love that name and will have to find a female pet so I can still use it.
On the bright side, we all agreed very quickly on a name for a male cat. I just finished reading the fantastic novel
Song of Solomon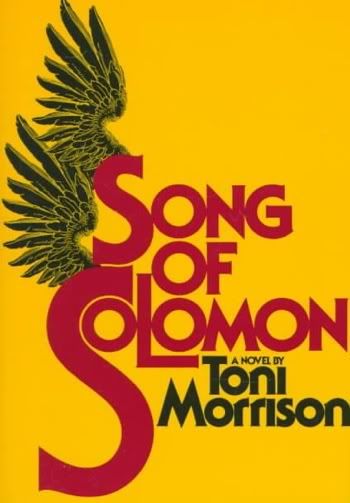 And we all like that name for our cat. So, now you can
officially
welcome Solomon into our family!