Hello world! I'm alive! My St. Louis post will be up in the next couple of days. But today is the 12th, so first, here's my 12 of 12!
Once again, thanks to my dear friends
Polt
and
David
for reminding me!
My day started with Astronomy class. I know, ZzZzZzZzZz. Here is Professor Wickramsinghe writing on the board.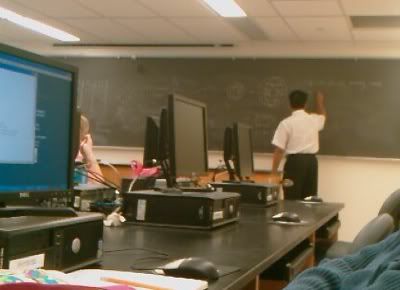 And since today is Monday, I had to do a lab after class.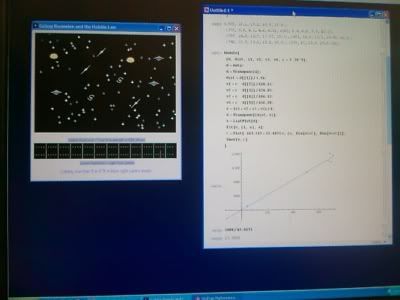 After that snoozefest, I came home to find my housemate Yapenschteinen cooking
me
some lunch.
I headed back to school for my next class of the day, Writer's Workshop. Before heading to class, I had to read the stories and leave some comments so I sat in Bliss Lounge and scribbled some notes on the student stories, like "Try harder next time" and "This sucks more than J-Lo's
Brave
" and stuff.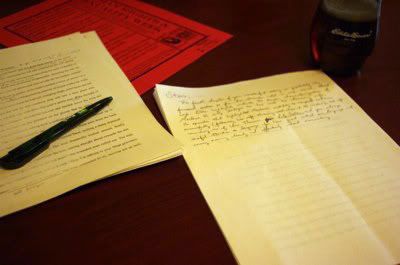 I have this class in my favorite room in Bliss Hall cause I get to sit at a round table so I can better gaze into the eyes of the poor soul whose writing I am harshly criticizing. Here's where I sit.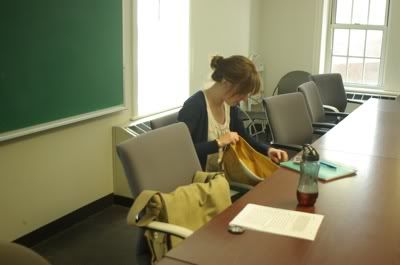 And that chick in the chair next to mine is one of my favorite peepz and one of the best writers in my class, Colleen.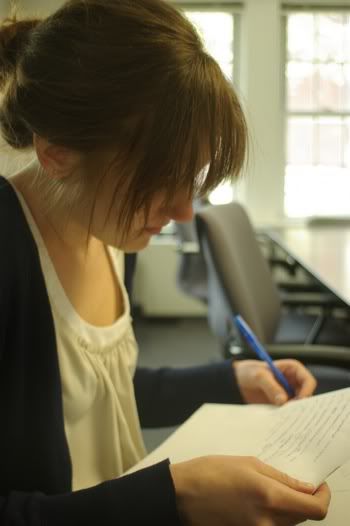 After that class, I came home and had a nosebleed. Blood dripped on my hoodie so I had to soak it in cold water to get the blood out.
My nose has bled like five times in the past three days! Annoying.
So then I FINALLY filed my taxes.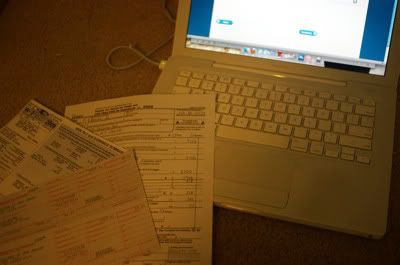 Since it was nice, I went outside and enjoyed three of my favorite things: cheese, iced tea, and Toni Morrison.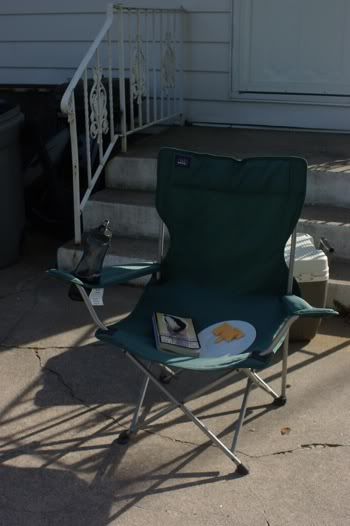 I read for a while, did some other junk, then got very excited at 7pm for Jeopardy! I've been following the three-day winner Morgan and he's pretty good. He won again today, guessing the correct answer to final Jeopardy.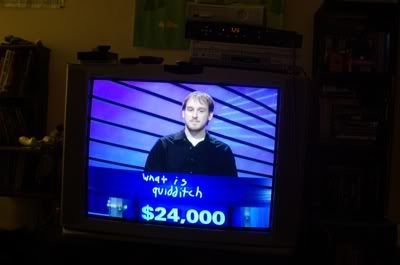 The answer was "Quidditch" and I swear, I actually knew the right answer this time!
After that, I tried to cook these cookies that have been in the fridge since the day Joan Rivers was born but they came out like this: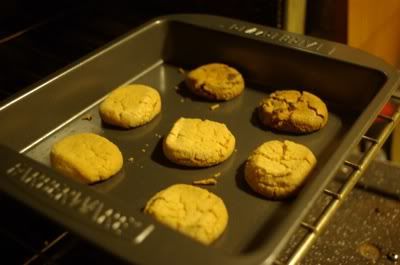 So I guess they were too old to bake properly....
Then I ended the day with Christie as we watched one of my favorite shows,
United States of Tara
.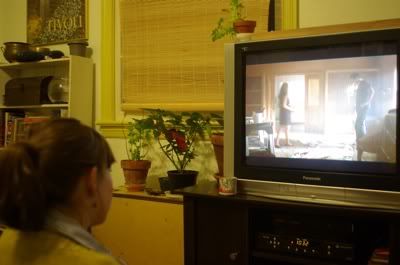 I had a pretty average day. WHAT ABOUT YOU?!