Something pretty exciting happened to me today!
After I got home from work around 1pm, I hopped in my car with Ross and we drove through the rain and into Trenton.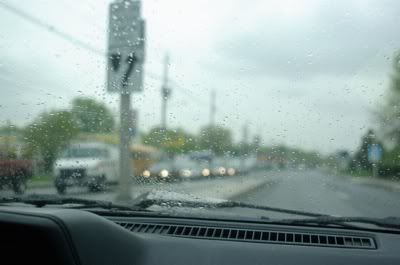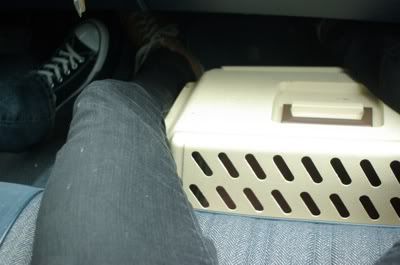 Nope, I was not going to get drugs or a gun. Trenton is also home to an animal shelter, which was our destination. The shelter itself was kind of sketchy, but we made it there and picked up our new cat!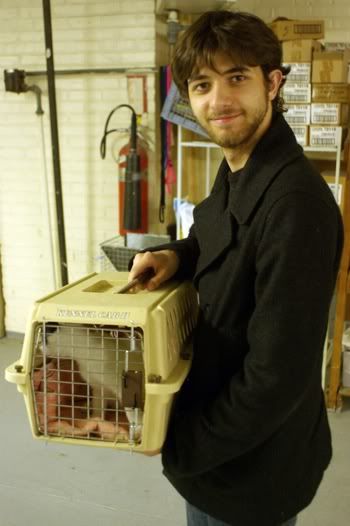 Isn't she adorable?!?!
We brought her home and she had a lot of fun in Ross and Christie's room, playing with plastic bags and cat toys, and running around the room exploring.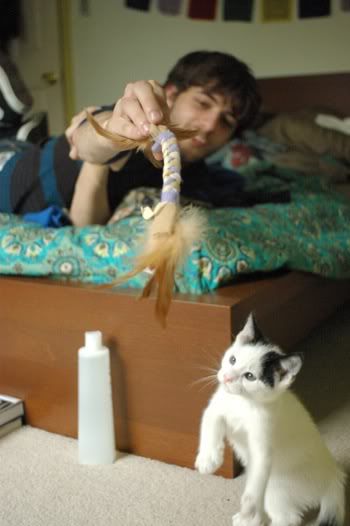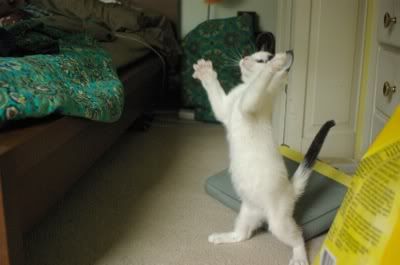 As we were documenting her first day home, she used the litter box for the first time! AWW!
That was her first visit, where she just peed. Her second visit was....... more interesting. It resulted in her first bath.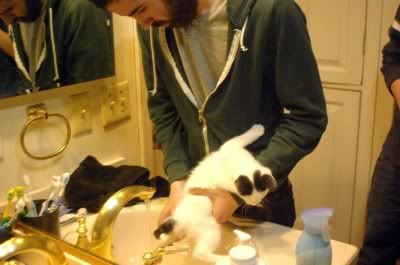 She is clearly not a fan of water, but as Ross pointed out, we need to get her accustomed to it for when she goes fishing!
After her bath, she licked her wet foot sadly.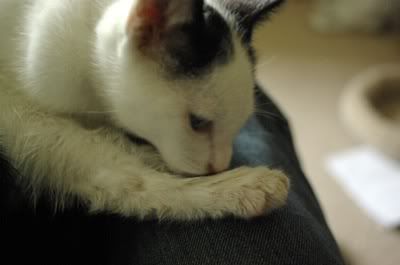 And then continued to play. When Ross and I had to go to school, she tried to prevent Ross from tying his shoes
and then perched on his shoulder.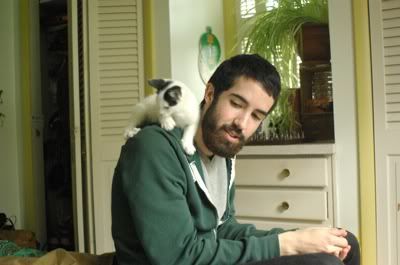 If you're wondering why I keep calling her "she," it's because we haven't agreed on a name yet. Ross and I want to call her either Esther Greenwood (after the main character in Sylvia Plath's
The Bell Jar
) or Remedios the Beauty (from Gabriel Garcia Marquez's
One Hundred Years of Solitude
, one of my favorite characters ever), but Christie doesn't like those names, so we're still thinking.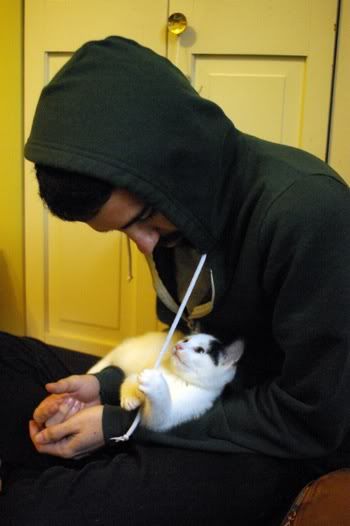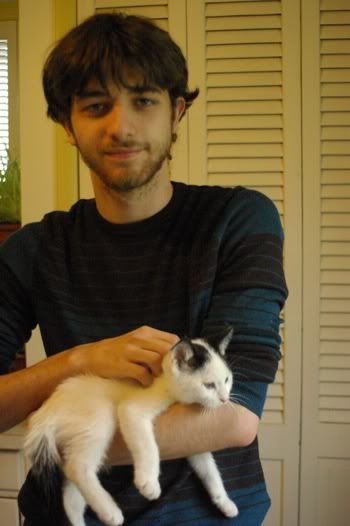 But in the end, her name is not that important I guess. What's more important is that we are happy to have saved her from being murdered and we're excited to provide her with a nice home and train her how to do sweet tricks like doing the dishes and updating my blog when I'm too busy.
Now I just need to introduce her to Richard Parker.... or maybe not.