PART 1: The Past
Yesterday afternoon, I took the photos off the wall, my books off the shelf, the sheets off my bed and in other ways, packed up my dorm room.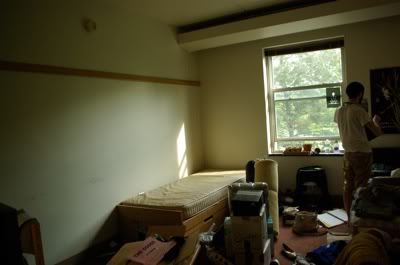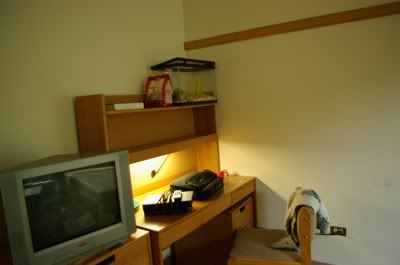 Oh, and I had to clean the bathroom too.
Gross.
But yeah, I am DONE with sophomore year of college and have moved back home for the summer!
I had a million great times in that room and I will miss having Ross and Christie as roommates. I am eternally grateful for Ross' benevolence when I used/wore/stole his belongings and he didn't yell at me. I'll also remember all those times Christie tried to show me her body.
So anyway, I got back home around 10pm last night....

PART 2: The Present
I always hear jokes about the college student who comes home and finds their room has been changed to the guest room, but it actually happened to me!
Yes, my room was turned into the guest room in my absence!
Here's the stupid part about it: there are FOUR bedrooms in my house. My mom's room, my brother's room,
MY
room, and my sister TJ's OLD, currently uninhabited room.
Now if one of those rooms became the guest room, which do you think it'd be??
Exactly, TJ's old room, not mine!!!
So I stayed up until 3 am and took my room back. I unpacked everything in my room, hung up posters, etc.
I also cleaned TJ's room thoroughly so that if we NEED a guest room for some odd reason, they can use TJ's old room.
Part 3: The Future
In August, I will be permanently moving into my new residence, an off-campus house near TCNJ where I'll be living with Ross, Christie and some other friends.
Here's a pic of our kitchen.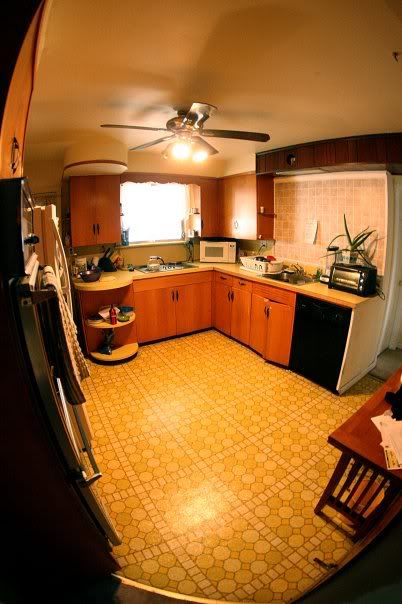 I don't like the floor, but that's OK.
And here's our backyard (where the little arrow is)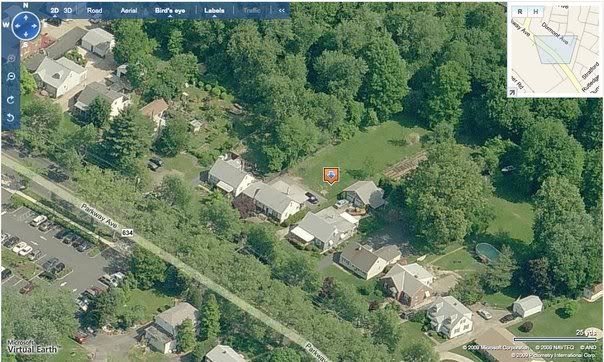 Why is it so big?? Ross wants to build a garden and Darin wants to build a skating ramp, so I guess it's good we have all that room.
And here's my room, pictured with the current resident's furnishings in it.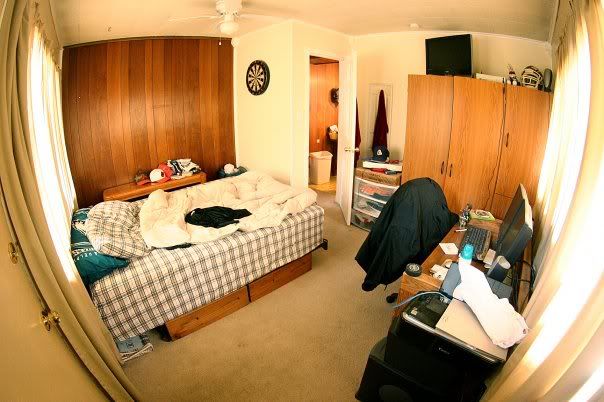 As you might notice, two of the walls are all windows! I LOVE windows and can't wait to have such a windowy room.
And with rent at only $320 a month, it's way cheaper than the $900 a month it costs to live on campus!