Finally! The moment we have all been waiting for.... we have reached the final runway show of Project Runway: TCNJ.
Before the final three designers could get to work, they met at the runway one last time...
... for an exciting round of model selection.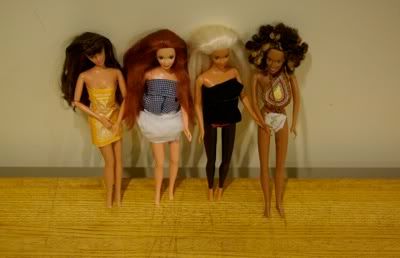 Maddie, Zoloft and Chloe were all chosen, leaving Shaquandatifah with no designer to work with and the end of her dreams.
I knew people wanted to see me go ever since I burst on this scene with my fabulous name. But it's fine; I'm glad to go! As long as I don't have to work with that mouse again! After FOUR weeks of working with him, I'm looking forward to working with Marc Jacobs and Donatella Versace, who have been leaving messages on my voicemail all week! Peace!

Isn't it strange that she was paired with Richard Parker 4 out of the 5 challenges?
Anyway, the designers then had another round of model selection, where old models returned and new ones arrived. The designers needed extra models since they were not making only one garment! After model selection, they quickly got to work.
Because there was no challenge theme, the designers got to pick their own theme and use their own materials. Their assignment:
Create a collection of THREE garments to show at Fashion Week.


The contestants found materials in thrift stores and the their own wardrobes (i.e. the drawer filled with clothes your mother buys you that you don't like so you stuff it in your dresser and pretend you don't own it
).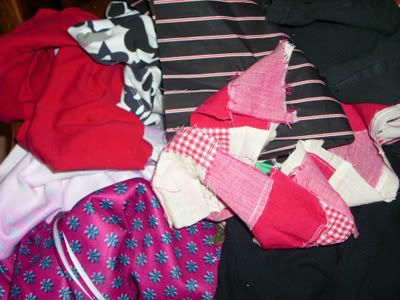 Yaris busted out the heavy duty scissors and some Swedish Fish and started sketching.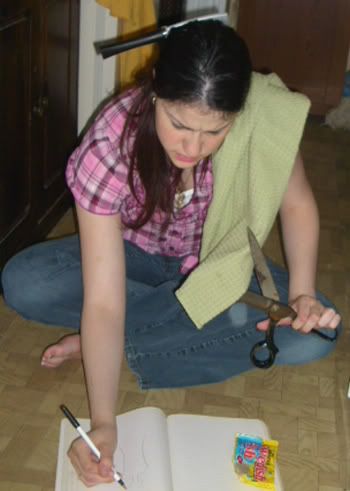 One contestant cut strips off an old scarf and sewed the strips together to make a garment.
Then, death once again visited the competition....
It seems that one model was jealous of Percocet, a model that Yaris chose as one of her final 3 models....
After Percocet was decapitated, Yaris quickly found a new model and kept going.
Enrico showed his sketches to a former contestant for advice.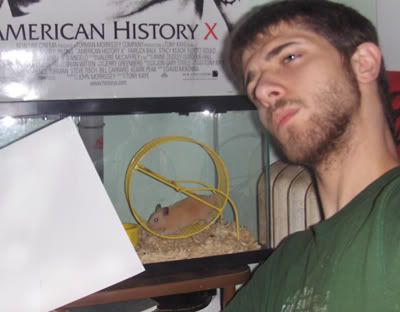 Once the models were almost ready for the runway, they were sent to get their hair did.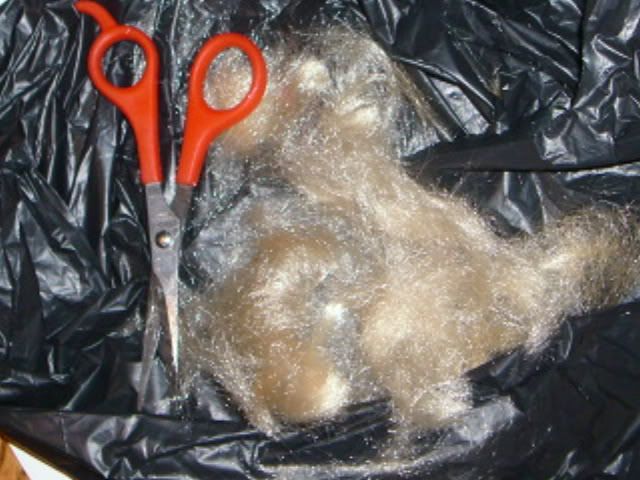 And finally, I present the final runway show (in a poorly edited slideshow!)
OR:
Collection 1:
1
,
2
,
3
Collection 2:
1
,
2
,
3
Collection 3:
1
,
2
,
3
And that's it!
I hope you enjoyed the final runway show. Now, to get to the serious part....
Since there are only three designers left, judges must rank their favorite collections from 1 to 3.
For example:
#1: Collection x
#2: Collection x
#3: Collection x
As always, judges or non-judges can feel free to leave GENERAL comments on this entry, like, "What a cute jacket!" or "Where are the giant bows?!" but DO NOT post your votes for favorite and least favorite in the comments section!