It's been exactly one week since Britney Spears blessed the world with her latest album,
Circus
. Album sales are still being calculated, but it seems like Brit will debut at number 1!
In celebration, I will share my experience of buying
Circus
.
On December 2, 2009, I woke up, eager to buy a physical copy of the CD I'd listened to for the past two weeks.
Even though I heard the CD for weeks through an internet leak, I still wanted the actual CD.
So off I went to Target.
I went over to the CD section and found the CD, in both standard and deluxe editions.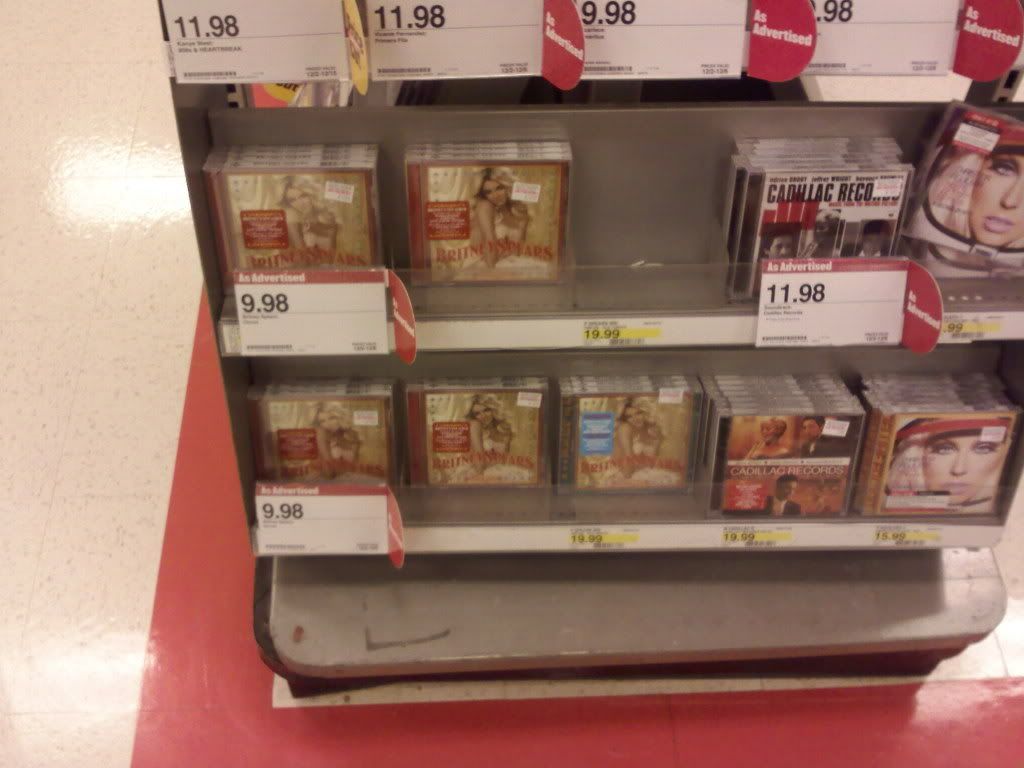 So of course I got the deluxe edition!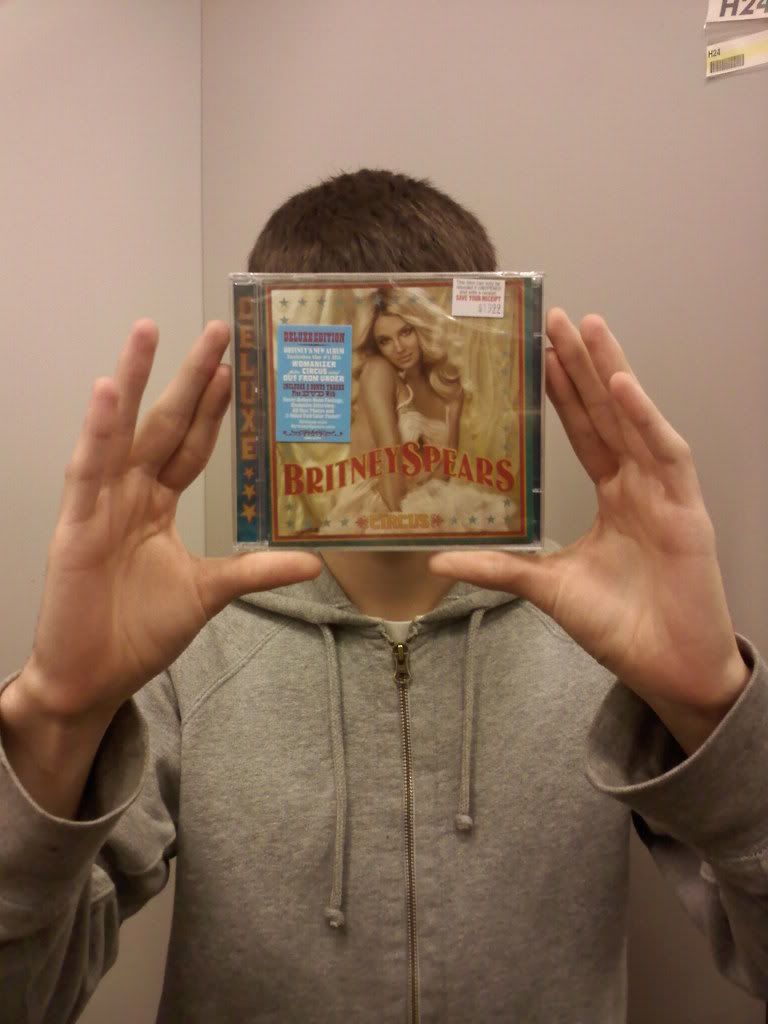 I mainly got it cause I wanted the sweet poster inside! After letting the poster flatten out, I put it on my wall, beneath a poster of The Killers!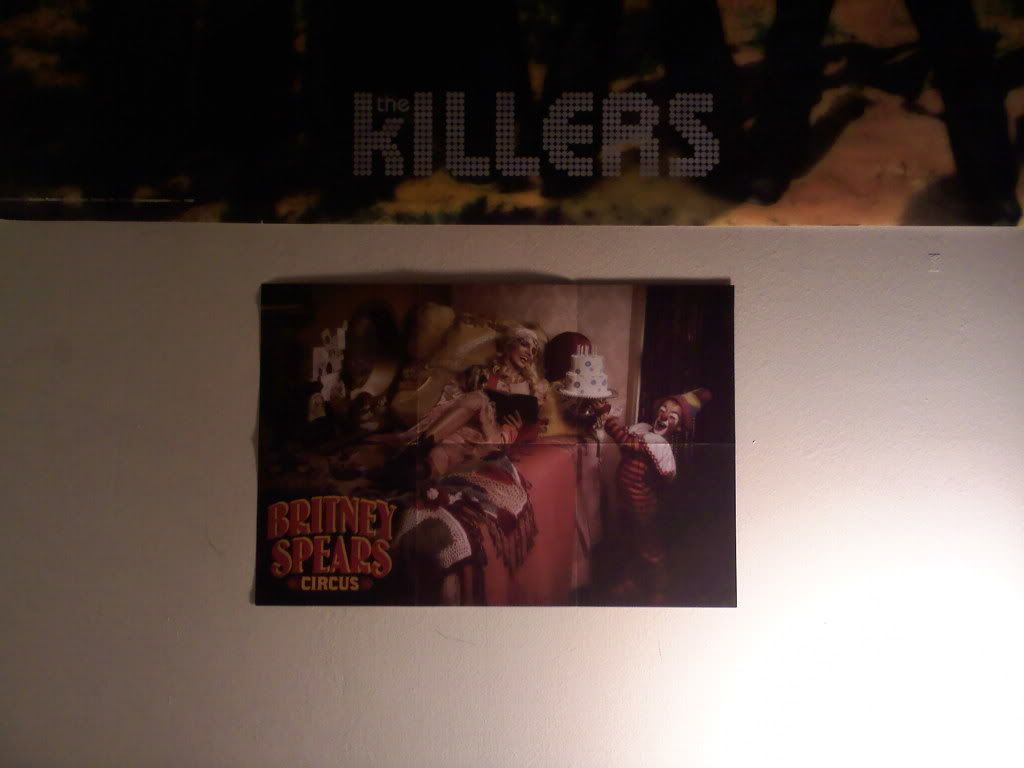 As for the CD, I just listened and listened and listened.
Isn't it great?!
PS - Here's a video of me and my roommates performing "Womanizer" at an arts festival at my school! Sorry I sound so bad.