I'm constantly disappointed by horror films.
Well, I used to be. Lately, I've just not watched any because I can never find horror movies that actually scare me.
So my wuss friend Josh
blogged about
how frightening he found the Japanese horror film
Audition
. I'd heard about the film before and decided to watch to see if it was really as scary/disturbing/disgusting as everyone thought it was...
And it wasn't.
Now I did jump ONCE (in the scene photographed above) but I didn't think the last 15 minutes were creepy or horrific at all!
I don't want to ruin the film for anyone who hasn't seen it, but towards the end of the film, some
Hostel
-like gross stuff is supposed to happen. And it REALLY wasn't bad at all. Worse stuff happens in
Misery
!
But despite not being horrorfully fulfilled by the film, I didn't dislike it.
My favorite part was the actual audition.
Context: basically this hombre loses his wife and decides to hold auditions for a new wife. Well he pretends the audition is for a movie, but he is really judging the actresses on how well they will fill the role of his future wife.
I loved the questions the candidates were asked.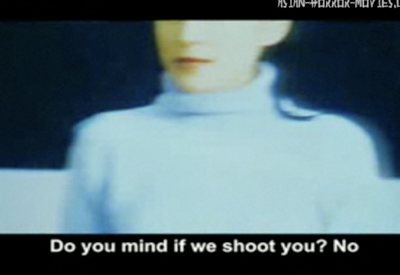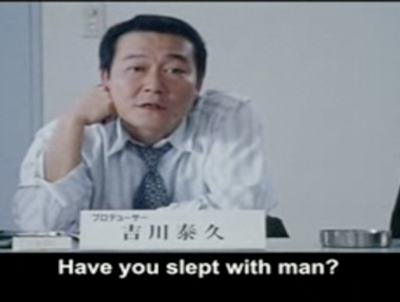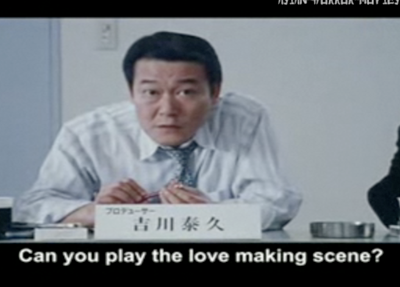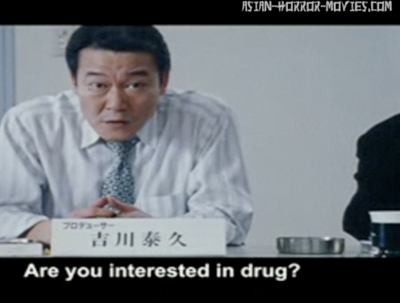 I was sad when the auditions came to an end...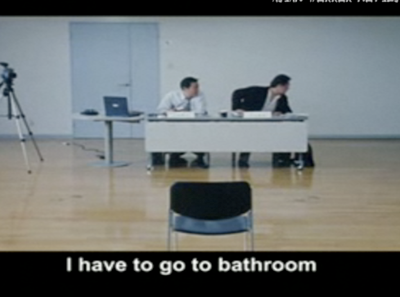 Obviously I watched a version of the film with the most supreme subtitles.
My favorite subtitle appeared in an ad for the fake casting call that turned into wife auditions.
The woman reading the ad promises that if you show up to the casting call, you can be as famous as...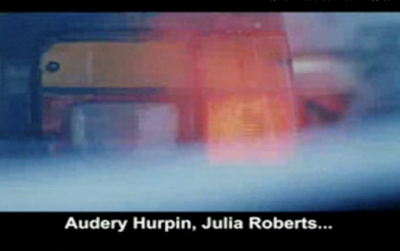 If I could get anywhere near Audery Hurpin's level of fame, I'd show up to the audition too!