I finally remembered to do a 12 of 12!
However, I didn't have a good camera to use, so you'll have to excuse the poor image quality that results from taking pictures with my camera phone.
I woke up around 8 this morning because
my dog
was flipping out downstairs, barking and growling.
I was too lazy to find out what his problem was. Instead, I played Odin Sphere (PS2) for a while.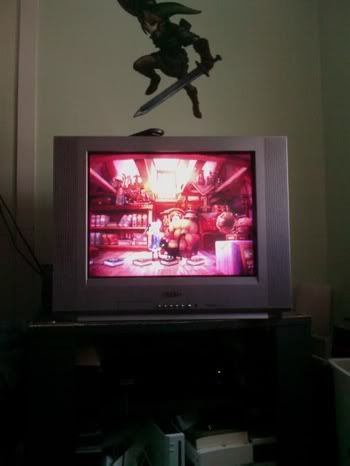 Around one p.m., I went to my old middle school. I've been going for the last month or so to help my former teacher with the literary magazine.
I had lunch there today and got to look at the final product.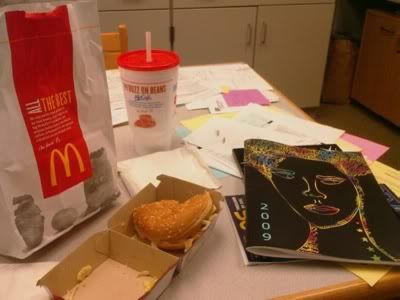 Isn't that a nice cover?
One of my BFFs from high school, Simone, was at Neptune Middle School too, as she is currently a substitute teacher there.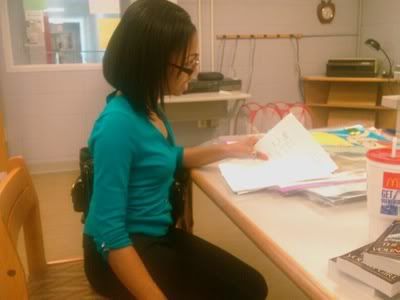 I still find it crazy that people who I graduated with are already in classrooms. We're so young!
Since I'm an angel, I helped my teacher organize the summer reading books.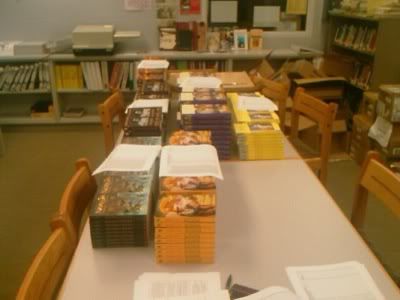 Then at 4, I went to work.
This sign is hung on the gate in the back of the restaurant.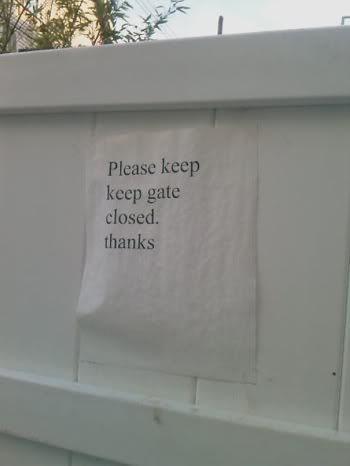 Keep keep.
My section tonight was the outside back patio.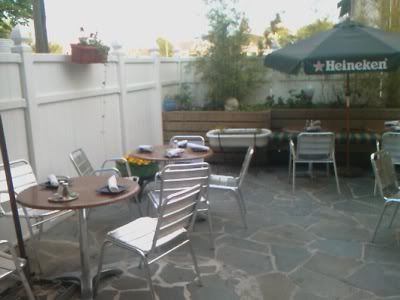 At first no one sat there (looked like it might rain). But I actually had a pretty decent section (and a 7-top table!).
At the end of the night, we counted our money and tipped the busser/bartender.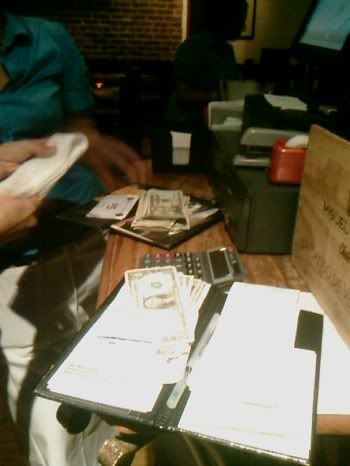 Then my BFFs Amy and Maria posed for a picture.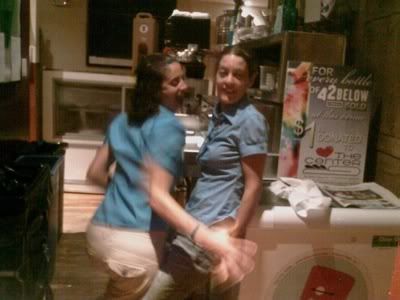 And my manager Tray asked me to proofread a petition he was writing. I made lots of corrections.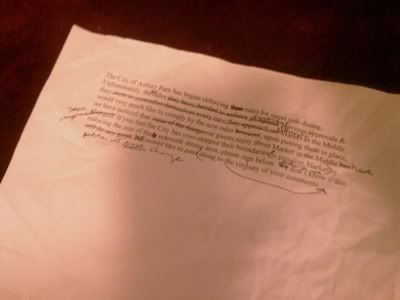 I finally left work really late and got dinner before heading home.
I know, two Big Macs in one day can't be healthy. But it is cheap, fast, and delicious.
Then I checked in on Richard Parker.
So my day was somewhat boring. And my Saturday and Sunday are going to be very similar....
To see what other people did, click
here
.