Last Saturday, my father got married.
Having been married twice already, this wedding was pretty low-key. Anyway, here's how it went down.
My siblings and I hopped in my sister's car and headed to my Dad's to watch the ceremony.
When we got to the house, it was discovered that my father doesn't know how to tie a tie. So my sister Gabi practiced on me, to somewhat unfavorable results.
After we tried for like an hour, we asked my brother if he knew how, and he did....
Gabi and I were starving so we started in on the wedding appetizers (aka, Taco Bell).
Once the tie was tied, we headed to the majestic wedding chapel.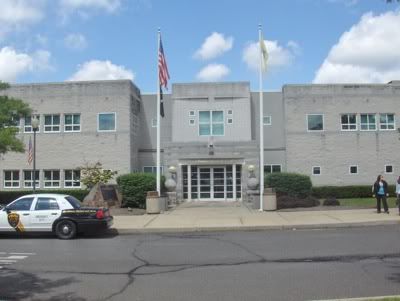 As soon as we entered the chapel, we saw that the professional wedding photographers were already there!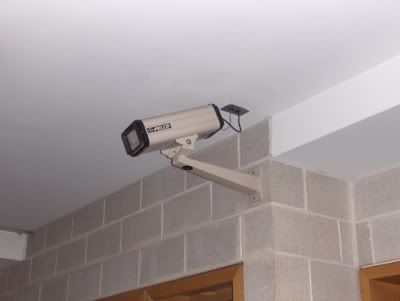 The men of the Bruno family: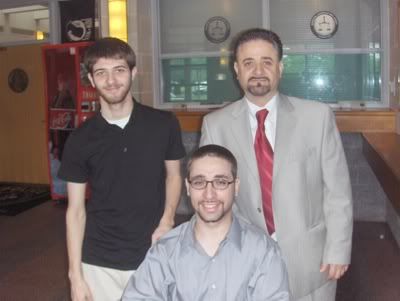 So who do I look like?
My dad and his soon-to-be wife sat outside, waiting to be wed. Wait, isn't this bad luck?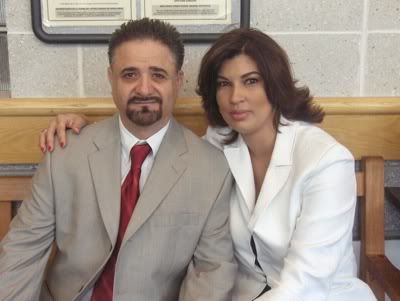 And apparently I get my snarky grin from my father. Who knew?
This delightful sign was posted right outside the courtroom, reminding couples of the wonderful fate that awaited them when they leave...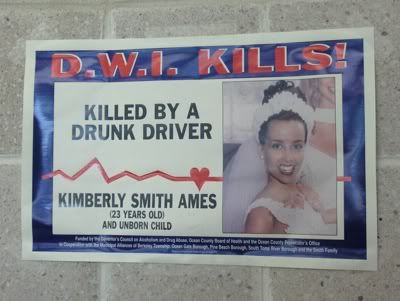 So finally, we entered the courtroom. Now comes the best and worst part of the day!
The man leading the wedding (the mayor of the town) didn't know that my dad's fiance doesn't speak English. So when the mayor found out, he said that someone had to translate for her. So of course my sister says, "Oh, Enrico can translate!"
I tried to make my father translate, but he wouldn't understand the English enough to translate it into Spanish so I had to translate the whole ceremony!!!
I didn't want to translate because I'm not 100% fluent and thought that with something like a wedding, she would probably want to know exactly what was being said.
But I did the best I could.
Here I am translating.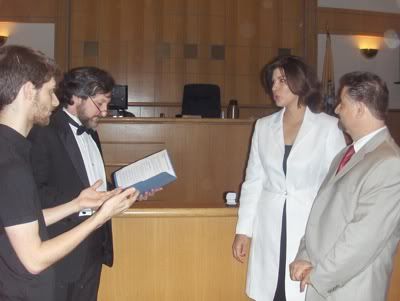 The thing I liked about translating, is that now I can say I was a translator at a wedding! Ring bearer, best man, who needs any of that? I think the job of translator is much more unique.
Family pic!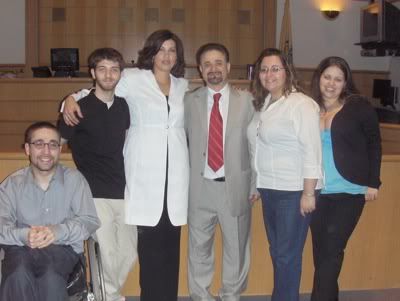 After the ceremony, we headed out to the reception.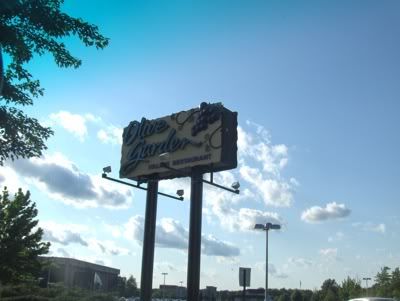 Then my dad wanted to go to the park to take some wedding day pictures.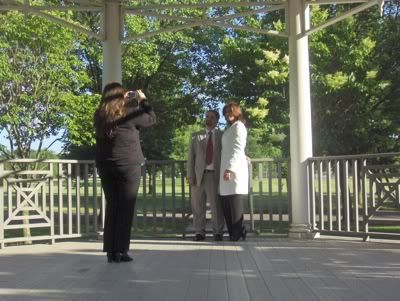 But if you know the Bruno kids, you know that we took this opportunity to takes some pictures of our own.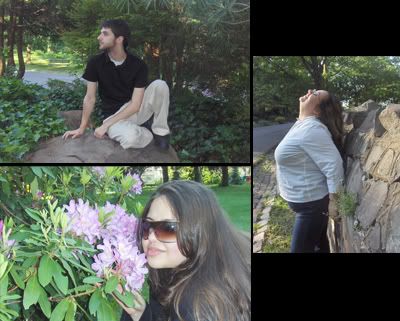 When we went back to the house, we had some wedding cake.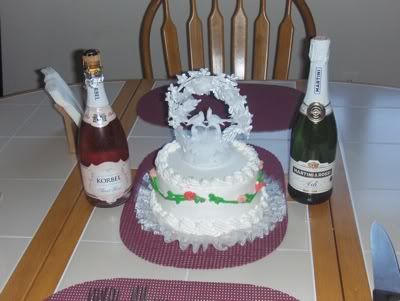 The newlyweds made the first cut together
then fed each other.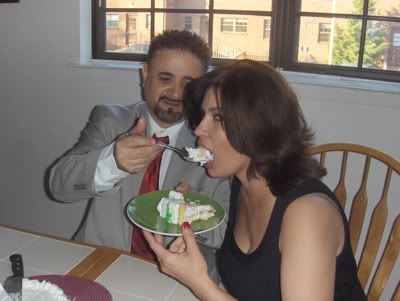 Then everyone toasted and drank some champagne. Well, I didn't because I had to take the picture and frown at everyone.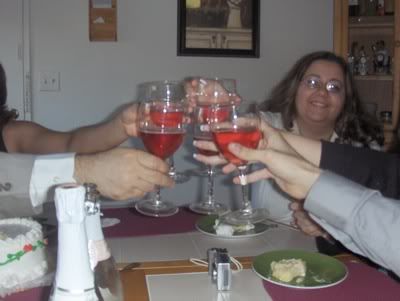 Then my sisters and I were tired of taking pictures of my dad and took some pictures of ourselves!
Here's my favorite one, where we made our best
Charles Manson faces
.
(OMG! The user who uploaded that Manson video is called "brunobliss"! How weird is that?!)
Oh yeah, we took one more picture of my dad because taking wedding pictures obviously went to his head and he thought he was a model or something.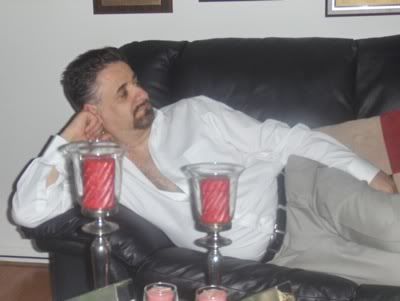 Congratulations Dad!
Third time's a charm.