I have a bunch of judges for my
Project Runway TCNJ
idea so it seems that now the experiment can continue! Thanks SO MUCH to everyone who agreed to judge! (Marc and Ryan, I need your e-mail addresses!) Just so you know, the appearance of a new challenge will be based on when we aren't swamped with schoolwork! But I will e-mail all my judges as soon as a new challenge is up!
So without further delay, meet the contestants!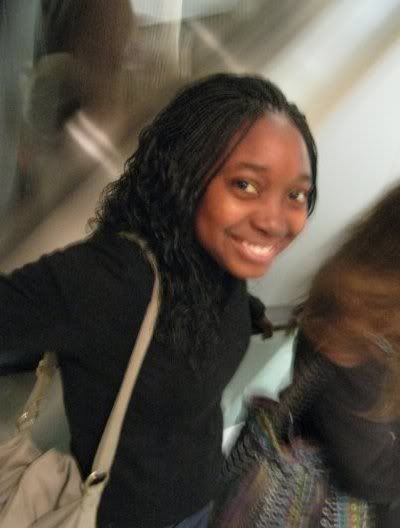 DELISA
Delisa has been interested in fashion ever since she was 2, when she sewed her first garment out of grass and tree bark. Her mother immediately saw Delisa's amazing design talents and forbade her from making any more outfits. Delisa's mother was once an up-and-coming designer but abandoned the fashion world when she realized how selfish and power-hungry her competitors were. Now, she is finally ready to let Delisa try her hand at the fashion industry.
"I'm ready," Delisa says, looking toward the rising sun. "I will prove to my family that I can survive in the fashion industry and in the world."
ROSS

When it comes to fashion, Ross is a relatively simple dude. He goes for the relaxed, everyday look that he hopes to emulate in his time of Project Runway TCNJ.Often decked out in a comfortable pair of old jeans, a classic white t-shirt and some killer shades, Ross manages to be stylish without being gaudy or overdressed. He also supports recycling--that is, getting the most out of each piece of clothing before washing it.
"Sometimes, you don't have time to change your shirt for say, 4 days," Ross says, smelling his t-shirt. "I want to make the kind of clothes that are so bangin' that will want to wear them for at least a couple weeks, nah mean?"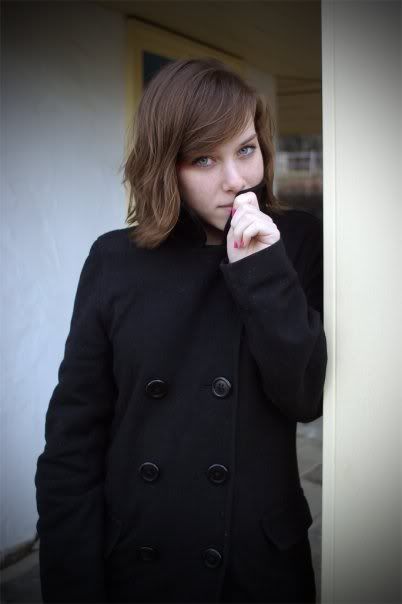 CHRISTIE

Although Christie often tells her boyfriend Ross (see above) that he inspires her designs, the real reason she designs is much darker and more interesting. On the night of her senior prom, Christie went to her best friend's trailer park. Her BFF was crying because she had nothing to wear to the prom. So Christie saved the day and designed a cheap, yet fabulous dress.
"The night of prom changed my life," Christie reflects, nervously playing with a promise ring on her ring finger. "In more than one way. But what I really learned is that everyone deserves the chance to look great, even when they don't have the money for designer clothing." Christie's mission is to create great looks at great prices.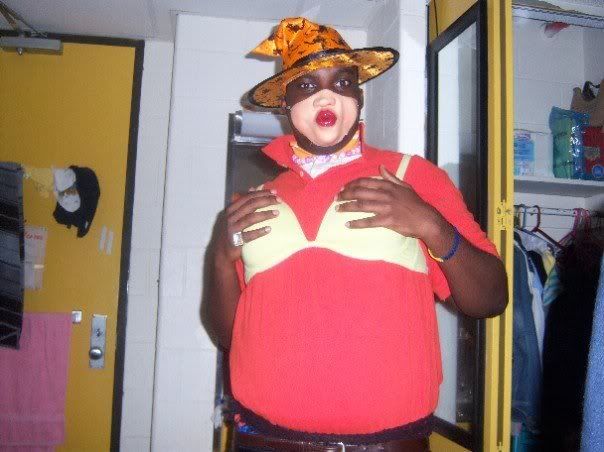 STEVENSON

Stevenson clearly doesn't like fashion at all. However, he does think he makes even better designs than Project Runway winner Christian Siriano.
"Do I get to meet Heidi Klum?" he asks, stealing his roommate's junk food.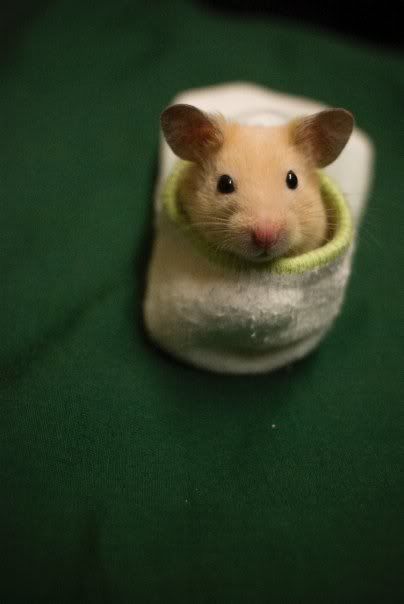 RICHARD PARKER

Richard Parker is ready for his hopefully triumphant return to Project Runway. Now that he is able to compete for himself, he is sure he can go all the way. He's all about creating designs that PETA members would wear: you won't find fur in any of his outfits!
"......." Richard Parker says, cracking open a sunflower seed. "........"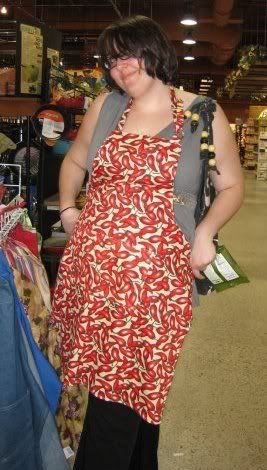 NICOLE

Ms. Fiorillo is all about high fashion at high prices.
"If you can't afford the clothing I design," she says, calling a servant over to fan her, "then you obviously shouldn't be wearing it." While her classmates at fashion school called her cruel and selfish, they also called her competative: something you need to be to get ahead. With her passion 4 fashion, Nicole plans on making the most expensive garments she can because with a high price tag, comes high quality.
"I want to make clothing that
anyone
can wear," he says, handing his latest garments to poor children in third-world countries. "Even if it's made out of something that you won't normally find in garments, I want people to see my designs and say, 'Hey, I've never seen that before, but I'm sure it would look great on me!'"
Like many young women her age, Katrina was first inspired to be a designer by watching
Sex and the City
. Inspired by the groundbreaking outfits Carrie Bradshaw wore each week, Katrina decided to pick up a needle and her life has never been the same since. Her dreams seemed to be coming true when the
Sex and the City
character 'Woman in Bakery #3' wore one of her designs on an episode of the hit show.
"When she wore my outfit," Katrina says, laughing loudly, "I knew I had what it takes to make it." Her one possible weakness? Unlike Nicole, everyone at her fashion school called her a sweetheart and always knew they could get materials from her. It the dog eat dog fashion industry, will her sweetness end up hurting her?
So there are your 8 contestants. Each challenge will send one person packing. Any early favorites??