Since you already met one of my
pets
, I figured I'd introduce the other (better) one...
My hamster Richard Parker!
In case you're wondering, Richard Parker is named after a character in the amazing novel by Yann Martel,
Life of Pi
. In the book, there is a mix-up at the zoo that results in a tiger being named Richard Parker. I loved the book, loved the human name on an animal, and used it for my hamster. I find it unacceptable when people refer to him as "Richard" or "Rich" or "Mr. Parker" or anything that is not his full name.
But Richard Parker is way more interesting than just a story about his sweet name...
One day, I noticed Richard Parker looked quite busy in his little house.
I had to go to work so I ignored it. But when I got home, I realized that my little pet was actually quite extraordinary.... while I was gone, he designed his first garment!
Once I found out that Richard Parker had an eye for fashion and loved designing clothes, I decided to audition him for the first season of this new show called Project Runway.
Unfortunately, the show didn't allow hamsters to audition (racist!) so I decided to cheat-I would actually appear on the show but Richard Parker would design and make the clothes!
Unfortunately, the camera's caught us cheating. Here is a picture I managed to find in the original pilot for the show.
Aww. Richard Parker was so cute licking himself on national television.
Since they caught us before the season really began, they were able to find a new contestant to compete that season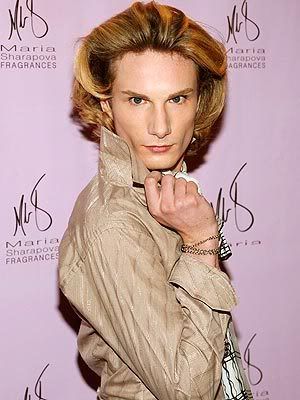 Even though Austin was AMAZING on the first season of Project Runway, Richard Parker had no appreciation-he was depressed and started making bad life decisions.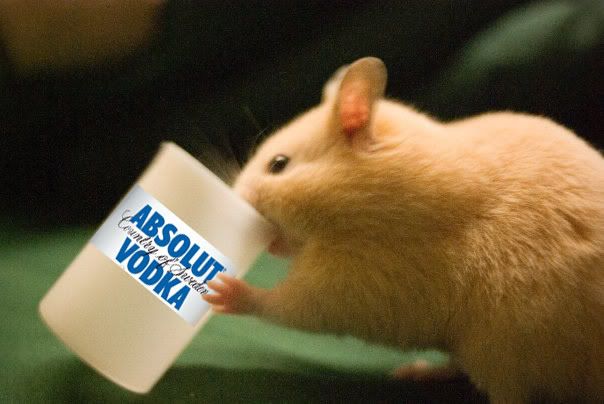 But don't worry-I am a good pet owner and I worked through Richard Parker's depression.
Now he is a healthy hamster who exercises daily...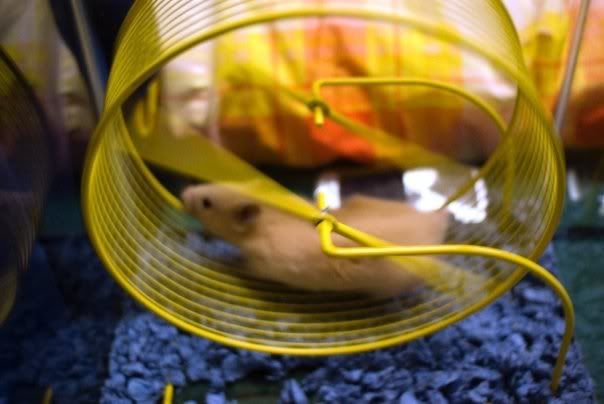 ... and only drinks water!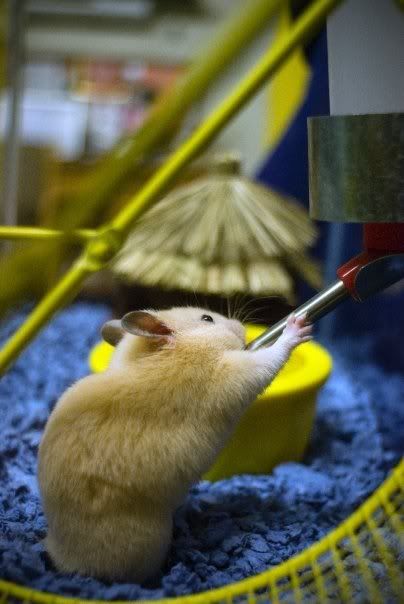 E> There's no better pet/pet owner design team than me and Richard Parker!