So the other night I went to the Teen Show in Ocean Grove to see my friends Claudia and Karissa perform.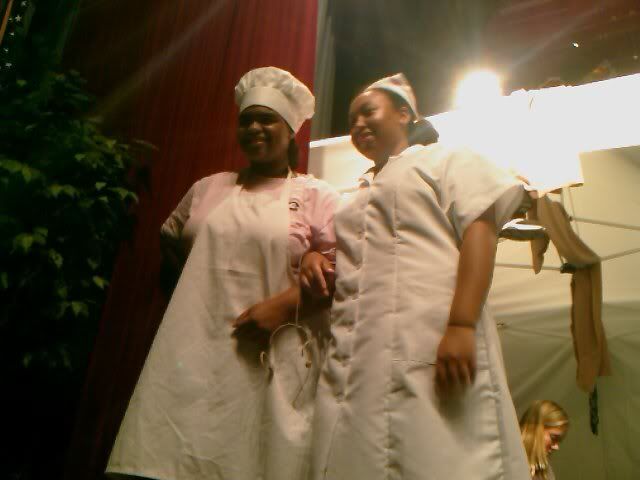 Claudia played an eccentric nurse who purposely put everyone out of ABC order, just for fun. She was great!
Karissa played
herself
a ghetto woman who yelled at people and tried to attack them. She was the cook and she was great too!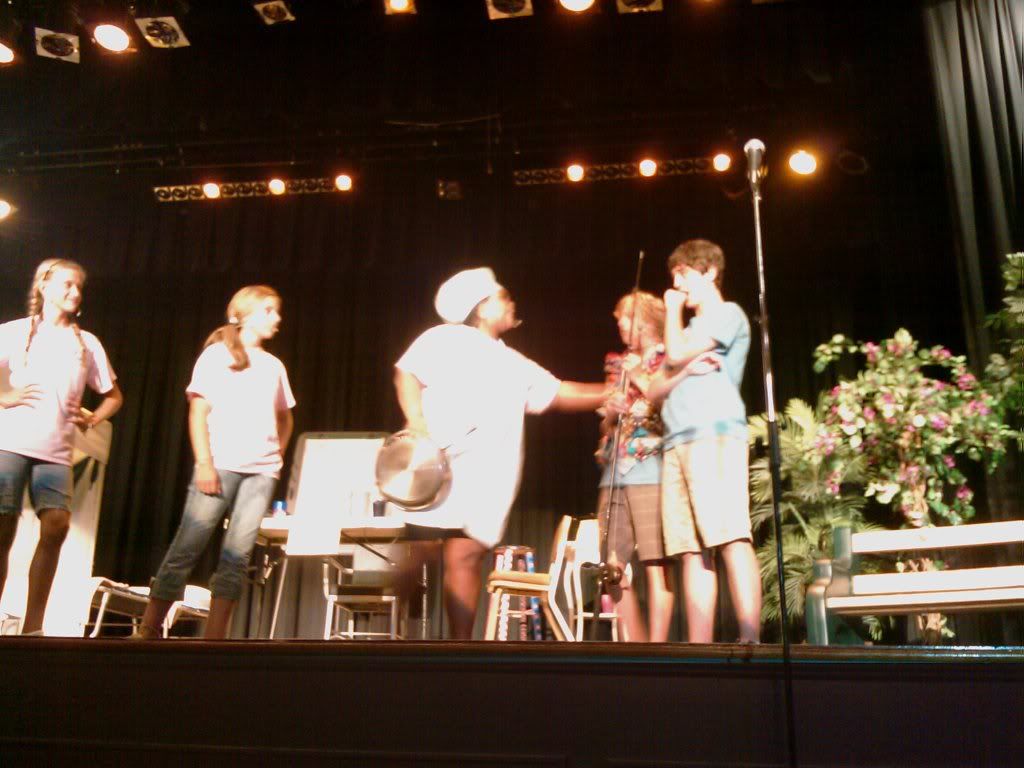 I used to be in the Teen Show but I didn't like the direction they went this year. They did a play when usually it was just a musical review.
Last year, I had a solo in the form of "Here Comes the Sun" by The Beatles. If you're bored and want to be in pain, here's the video! My digital camera only had enough memory for like 4 seconds of the song btw. OH! And the girl I'm dancing with is Claudia!