So at my job (which will stop being my job in 2 days!!) they hired a few Russian girls. One of them speaks English pretty well, but two of them don't. They rely on the third Russian girl to translate.
But sometimes, the translating Russian isn't scheduled. And then we have problems...
The only thing the Russians can do without their translator is speak in Russian REALLY loudly and laugh. It's kind of cute though, cause they laugh a lot.
Here is a scene I witnessed involving busboy Hugo (who speaks English and Spanish) and the Russian duo (who only speak Russian).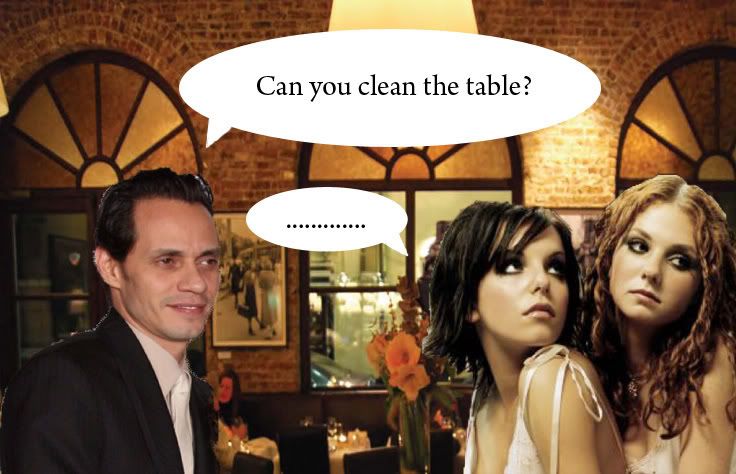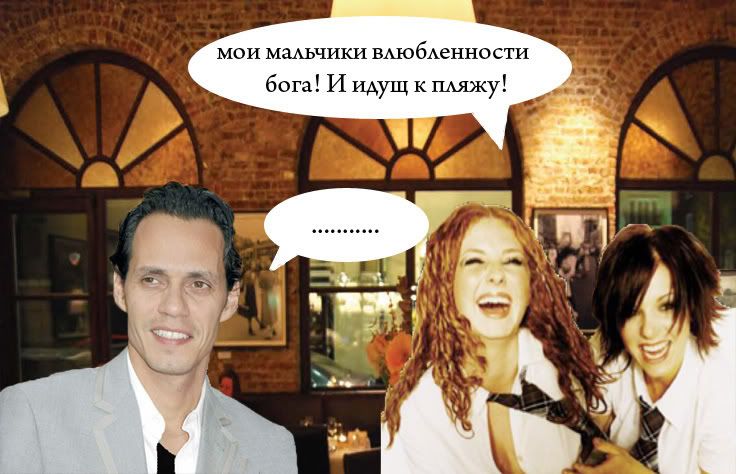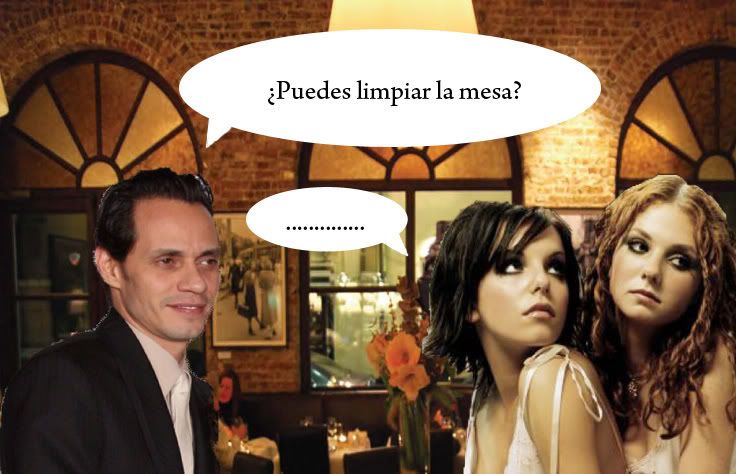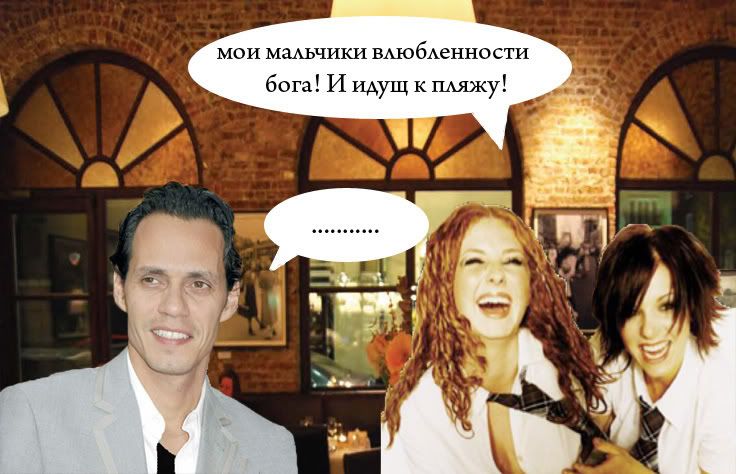 Ah. You gotta love language barriers.
Since then, I still see Hugo speak to them in Spanish and think they're ignoring him. Haha.