Now that we've gone though
colors
and
names
, let's get to days of the week!
In this week's Monday Music Moment, I will discuss some of my favorite songs that feat. days of the week in the song title!
Monday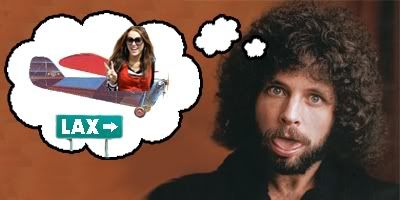 "
Monday Morning
" by Fleetwood Mac
"Monday Morning" kicks off Fleetwood Mac's (second) self-titled album. And the song gets right to the point: "Monday morning you sure look fine / Friday I got traveling on my mind." Besides my Monday Music Moment and Josh's
Monday Muse
, what do people like about Monday?! Oh yeah, nothing. So this song kicks off my list because it is honest and a little bit reflective. Even though it turns into a love song a few lines in, the first few lines always stick out to me and I can almost relate to them. And I say "almost" because I got traveling on my mind on
Tuesday
, not Friday.
Other Monday Songs: "Monday Morning" by Maria Mena, "Monday, Monday" by The Mamas & the Papas
Tuesday

"
Tuesday Morning
" by Michelle Branch
Anyone who was friends with me in 8th grade will not be surprised by my Tuesday song choice, "Tuesday Morning" by
V. Carlton
Michelle Branch. This track is featured on Michelle's third CD,
Hotel Paper
. And in case you forgot, it's the song that inspired my
blog's name
! In this track, Mrs. Branch sings about all the stuff I like: stormy weather, being alone, darkness, etc. The song is sung to a loved one (or a one-night-stand) after a night of romance and passion. This song features some of my favorite lyrics, like: "I took your picture while you were sleeping / and then I paced around the room. / If I had known then that these things happen / Would they have happened with you?" So nice! Not only do I find this song to be mad heartfelt and beautifully written, but I love the way M. Branch sings her. Her "oh, oh, oh, ohs" at the end are my favorite!
Other Tuesday Songs: Umm.... none?
(Where are the Wednesday and Thursday tracks?!)
Friday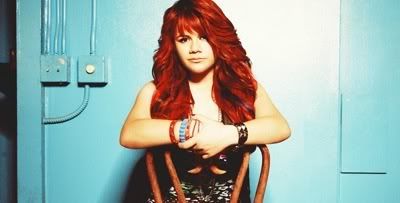 "
Friday I'll Be Over U
" by Allison Iraheta
Everyone needs to stop hating on Allison Iraheta! She may have been a
lot
little boring when she was on American Idol, but personality isn't everything!! Know what's more important than personality? Max Martin producing your first single and sounding like P!nk. And Allison managed both these feats with her first single, "Friday I'll Be Over U." In this song, Allison screams about some dude that made her forget herself by cheating on her or something, so she's gonna forget about him by Friday, which is interesting since the narrative present of the song is in fact Thursday. But if Allie can forget someone in less than one day, than more power to her! The song is catchy, the video is sorta cute, and I wish Allison got more fame cause her CD is pretty decent!
Other Friday Songs: "Friday" by Daniel Bedingfield (which I always hear playing in T.G.I. Friday's)
Sunday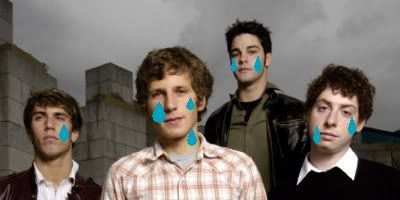 "
Sunday Drive
" by The Early November
I've been a fan of The Early November for years now and have seen the lead singer Ace Enders live prox. 7 times. Since "Sunday Drive" is the first TEN song I ever heard, it holds a special place in my black heart. "Sunday Drive" is slow and sad, so obviously I love it! The song is about a drive (presumably on Sunday) that appears to signal the end of a relationship. As the two ex-lovers are driving about, the speaker says sad things like, "You know it's not so easy when you're all alone" and my favorite line, "What could you be doing that is so much fun / without me by your side?" After I heard this wonderfully depressing song, I found more TEN CDs and got obsessed and started
stalking the lead singer
seeing the lead singer in concert... a lot!
Other Sunday Songs: "Heavy Like Sunday" by Leona Naess, "Sunday Morning" by Maroon 5
So did I miss any?!? And why are so many songs called "(Day of the Week) Morning"?!