At one point in my life, I hated when song titles/lyrics mentioned people's names. Songs such as "Jessie's Girl" and "Hey Mickey" annoyed me for some reason. By referencing people I don't know personally, I felt like the music artist was somehow limiting my accessibility to the song.
In recent years I've realized this doesn't make any sense. And now I actually like name-dropping in song titles!
So for this Monday Music Moment, I will go over some of my favorite songs that have people's names in the title!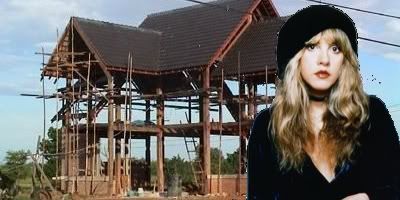 "
Sara
" - by Fleetwood Mac
Everyone
already
knows
that one of my all-time favorite Fleetwood Mac's song is "Rhiannon." So for this MMM I chose another song that is named after a person. In "Sara," Stevie Nick's is apparently singing about a wide array of subjects, including her relationship with Don Henley, an abortion, other members of the band, and her affair with Mick Fleetwood. The version of the song that appears on
Tusk
is only 4:39, but there are many extended versions of the song (one that runs 14 minutes!). I love this song because it builds gradually as the other members come in until Stevie finally belts it out at the end.
"
Daniel
" - by Bat For Lashes
A few months ago, I'd never heard of Bat for Lashes. When I stumbled across a
music blog
that featured a clip of "Daniel," I listened and fell in love. "Daniel" is the type of moody, atmospheric song that I feel a lot of artists are trying to make today, but do poorly. Well Natasha Khan (who reminds me of Katie Holmes) gets it right. I love this song because Ms. Khan wrote it about someone she imagined and then fell in love with (what?) and because the opening lines prepare me for the awesomeness of the rest of the song: "Daniel / When I first saw you / I knew that you had / A flame in your heart."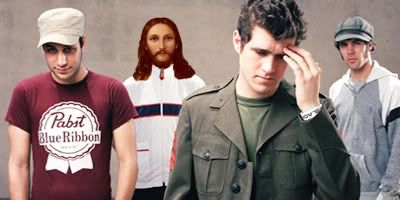 "
Jesus Christ
" - by Brand New
I didn't know whether it was fair to include this one, but hey, Jesus is a name after all. I am forever in debt to my friend
Josh
for introducing me to this song. "Jesus Christ" is the kind of haunting song that can be played on repeat when you're depressed (aka, my favorite kind of music). I love the lyrics, the lead singer's vocal performance, and the way the song progresses into the very powerful ending. Plus, Ross and I play this song together on guitar (I do the easy, repetitive part obviously).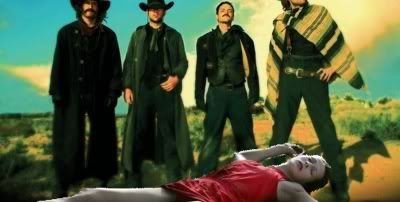 "
Jenny Was A Friend of Mine
" - by The Killers
"Jenny" opens The Killers' first CD
Hot Fuss
and I think it was a great choice as the first track, as it prepares you for the sound of the rest of the CD. I loved the song from the first time I heard it many years ago. And while I always liked the lyrics, I apparently didn't pay enough attention to them.... Just last year, my friend Jenna mentioned how the song is about murder! I quickly went through the lyrics in my head and realized she was right. How did I not notice?? Is this where the band got their name from? I don't know, but now I like the song even more. (Note: The Killers love using names in their song titles, as tracks such as "Andy You're A Star" and "Uncle Johnny" almost made this list!)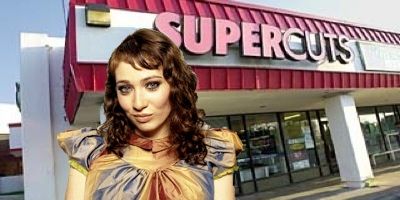 "
Samson
" - by Regina Spektor
My second bible-inspired song is not only one of my favorite songs with a name in the title, but one of my favorite songs ever. "Samson" is a heartbreaking song narrated by Delilah, the prostitute who cuts Samson's hair and thereby strips him of his power. While Delilah could be seen as an villain in some cases, in "Samson" she sounds like a normal woman with a broken heart, which makes this another one of those depressing songs I like so much.
Runners Up: "Me and Mr. Jones" by Amy Winehouse, "If You Seek Amy" by Britney Spears, "Amie" by Damien Rice, "Oedipus" by Regina Spektor, "Iris" by The Goo Goo Dolls, "Judas" by Kelly Clarkson, "Annie" by V. Carlton, "Jolene" by The Weepies.