In just a week and a half I'll be moving into my house in Ewing. Since I won't be living on campus this school year, I might have to cook my own meals.... And the only things I know how to make are cereal and grilled cheese. While these are both delicious, healthy options, I might get bored of them. So I want to learn how to cook!
In order to start my culinary training, I headed to the house of my friend and fellow blogger, Chris.
Our goal: to tackle one of Rachael Ray's 30 minute meals... in 30 minutes of course!
The
meal
we chose was a chicken catch-a-tory ravioli stew.
First, we got the ingredients. Christopher didn't know which ravioli to buy.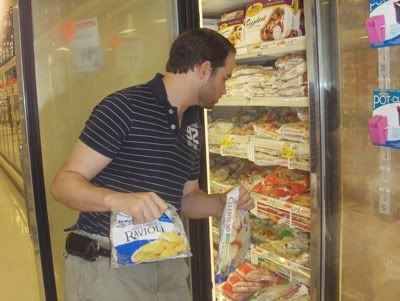 And he made my scrawny self carry around the 27-ton shopping basket! Cue my collapse from exhaustion!
When we got home, we spread the ingredients out on the table, just like Rach does.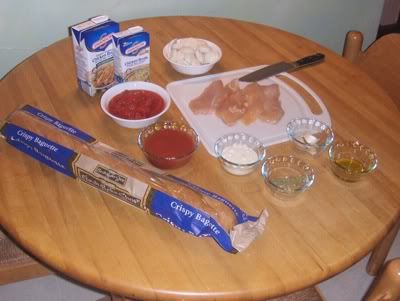 Then I used all the strength I gained from carrying around that basket to crush some garlic.
While I then added all the other important ingredients and got the broth mumbo jumbo going, Chris cut the chicken.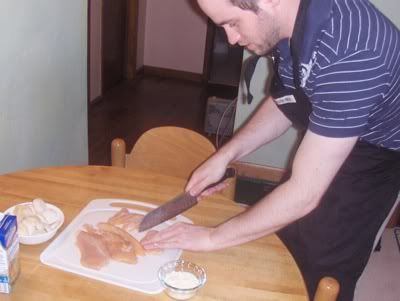 When I noticed he was taking a while, I taught him how to cut chicken faster, not sliding the knife back and forth (like you would with a serrated knife), but slicing neatly from the back to the front. Don't make the knife work against you!
Yes, I actually knew ONE thing about cooking! Guess my restaurant job didn't fail me completely!
Avalon helped us stir cause our arms were tired from crushing/cutting.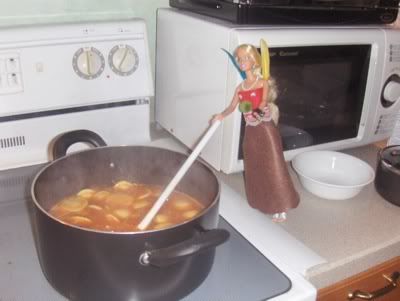 When the food was almost done cooking, Chris popped some bread in the oven.
And finally, our meal was ready!!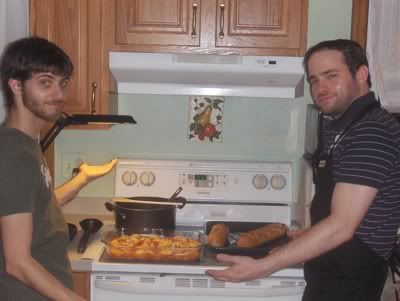 And guess how long it took us!
29 minutes and 59 seconds! Yup, we did it in time! Although we did leave out like 4 ingredients.... not like that really matters....
The food was tasty, the bread was crispy, and our fruit juice was a delicious substitution to the vodka that Chris usually chugs at dinner.
After dinner, I had to rush to catch the train so we didn't get to make dessert. But I did see this at the train station and took a pic because it reminded me of Stevie Nicks.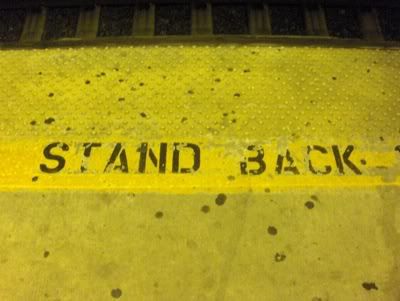 And now I know how to make three things!