The five remaining contestants and six remaining models in the Project Runway: TCNJ competition gathered at the runway for another exciting round of model selection.
Host Kristen picked names from the bag and BETRAYED one contestant but we won't get into that!!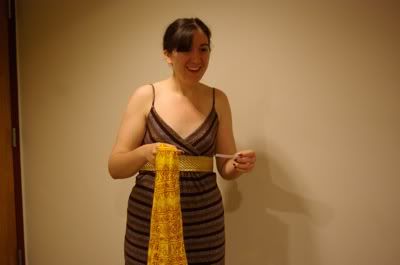 Anyway, the contestants all chose their models and for model Kandi, it seems the spread in Elle magazine will forever remain just a dream...
on the inside
. Do my customers stick crumbled dollar bills into my thong because I'm beautiful on the outside?? No, they see my kind heart and my intelligence.
The contestants then were given their new challenge:
Design a wedding dress using only toiletries/sanitary items.
The challenge came with a special condition: although contestants could use items such as toilet paper, pads, dryer sheets or floss, they were required to incorporate
at least one cotton ball and one q-tip
in their design.
Designs were sketched, paper towels were ripped up, and Enrico was perplexed by a tampon dispenser.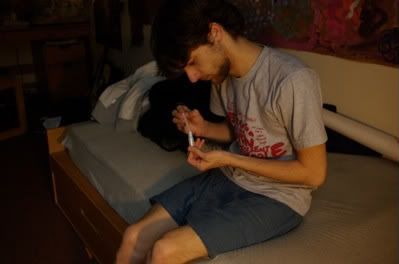 And of course, immunity laziness once again affected the winner of last week's challenge.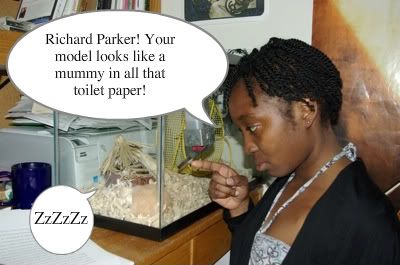 But in the end, all of the designers sent their models down the
aisle
runway. Click to enlarge!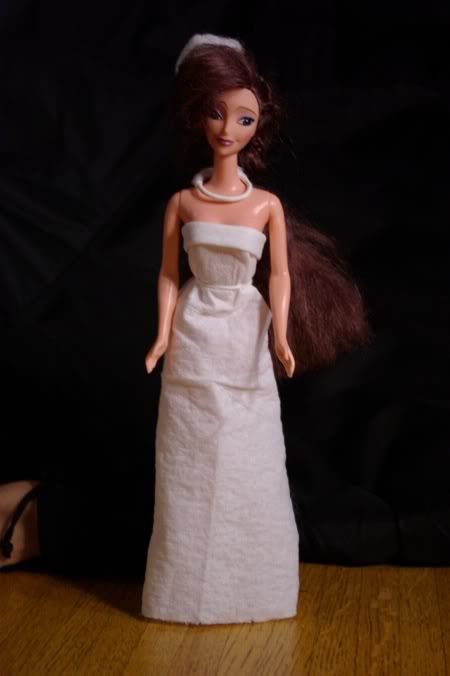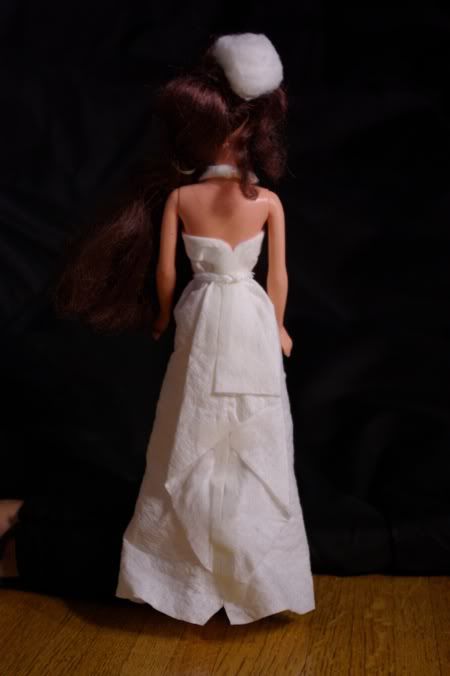 Model: Consuela
Designer: Christie
Materials: Dress- paper towel
Hat - cotton ball
Necklace - q-tip
Status: Safe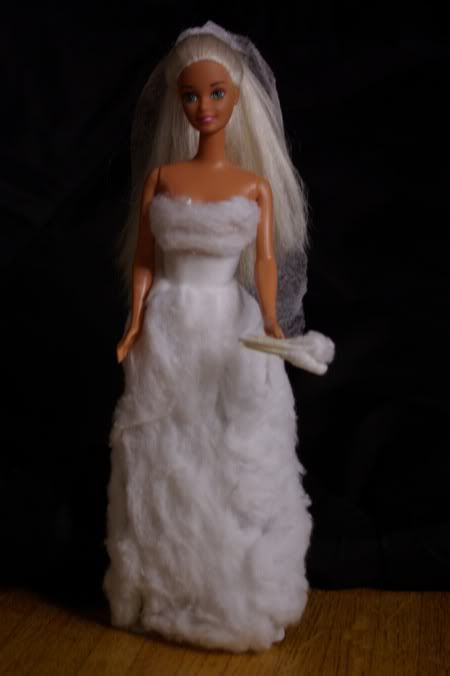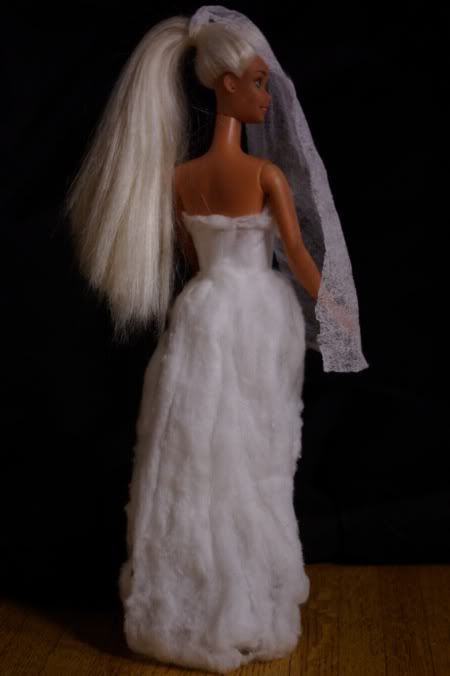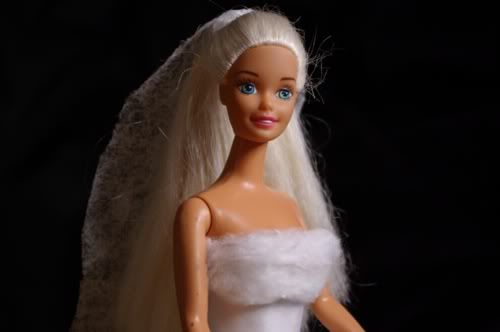 Model: Zoloft
Designer: Enrico
Materials: Dress - stretched cotton balls
Veil - dryer sheet
Bouquet - q-tips
Status: Top 2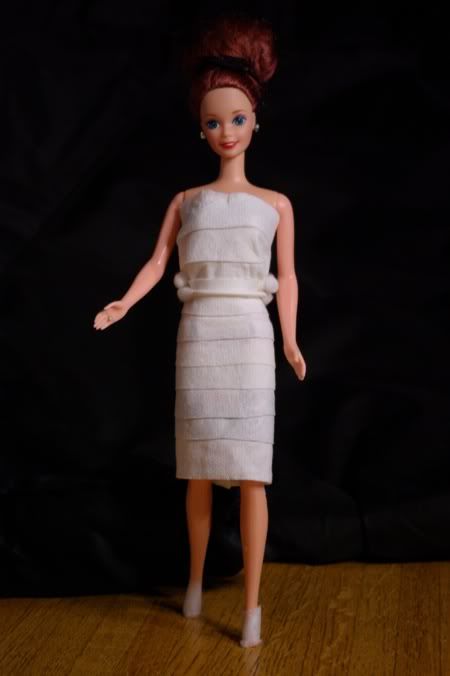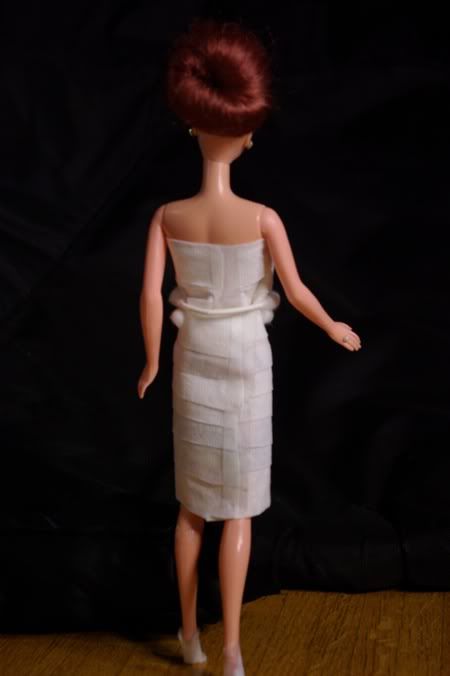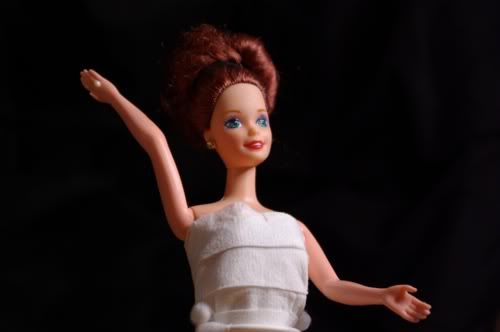 Model: Maddie
Designer: Delisa
Materials: Dress - paper towels
Belt - q-tips
Shoes - cotton balls
Status: Eliminated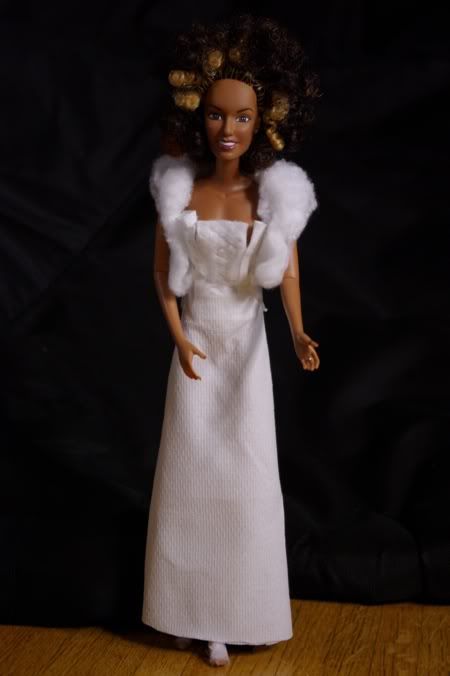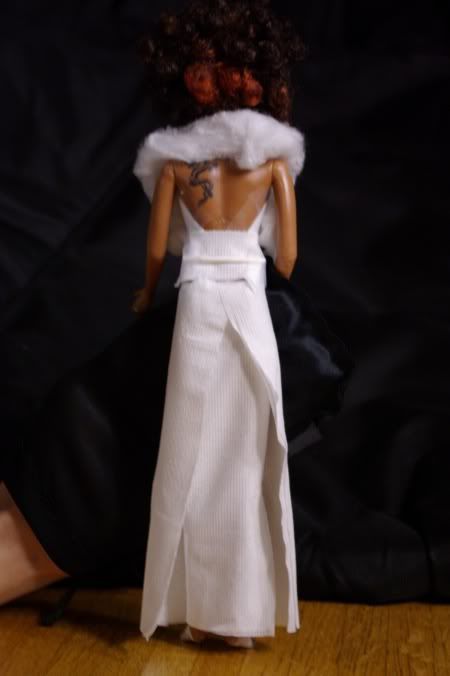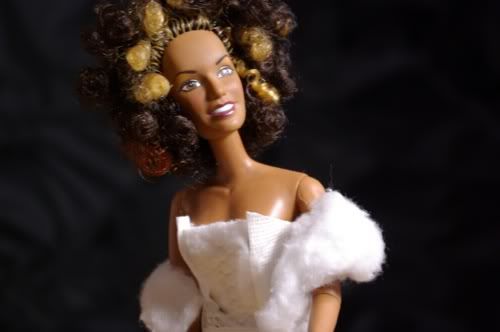 Model: Shaquandatifah
Designer: Richard Parker
Materials: Bottom of dress - toilet paper with q-tip trim
Top of dress - cotton round in center with toilet paper on sides
Boa - cotton ball
Status: Bottom 2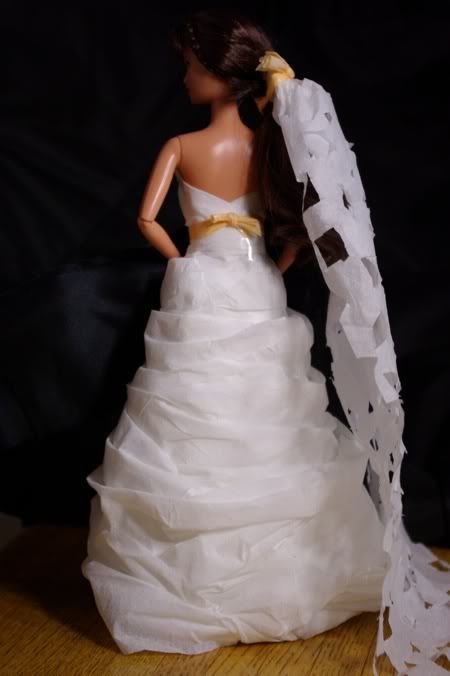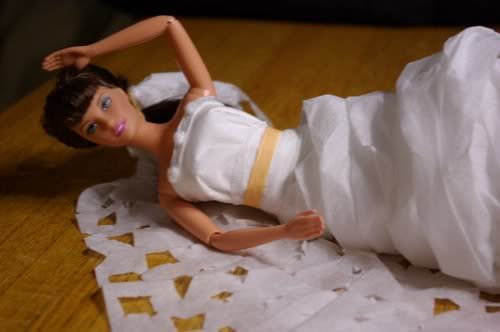 Model: Chloe
Designer: Yaris
Materials: Dress - toilet paper
Belt - pad wrapper
Veil - toilet paper
Bow on veil - pad wrapper with q-tip frame
Circles on top of dress - cotton balls
Status: Winner
After this challenge, only one more challenge remains before we have our top three designers!!
JUDGES:
Respond to my e-mail in the following format:
#1 Favorite Design:
#2 Favorite Design:
#1 Least Favorite Design:
#2 Least Favorite Design:
Since you don't have the designer's names, use the model's name to indicate your favorites and least favorites.
Feel free to leave any comments about designs you loved or hated as well!
As always, judges or non-judges can feel free to leave GENERAL comments on this entry, like, "I would only wear that wedding dress if I hated my groom!" or "What creative use of materials!" but DO NOT post your votes for favorite and least favorite in the comments section!