Do you remember Mad Libs?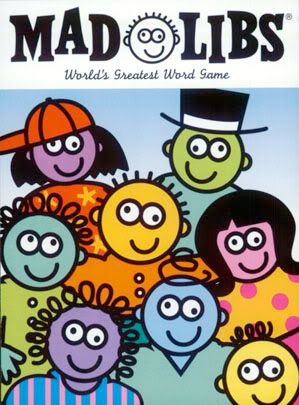 We had several books of Mad Libs in my house growing up and I spent many hours having great fun while learning parts of speech.
And who doesn't want to learn parts of speech as a child??
Really, I think they're great.
And so I've made my very own, which I'm sure isn't going to be that funny.
But if you have nothing better to do,
play my Mad Lib
and see what happens!
Post any funny sentences you get in the comments too!