For those of you out there who liked Day 8, good news; Day 9 was another pyramid day!
First, we got breakfast.
Hot cakes!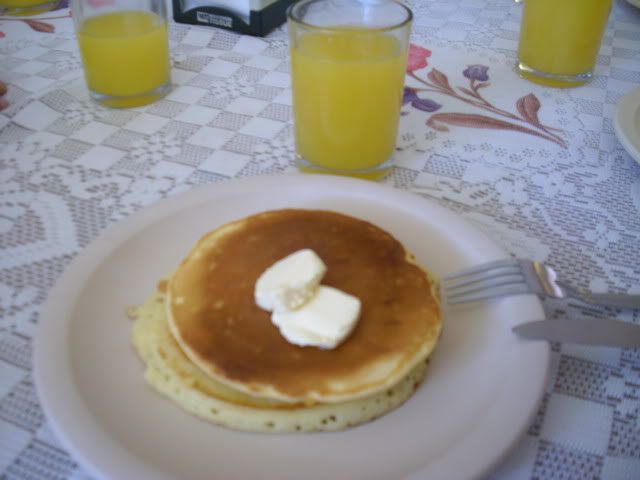 It's cute cause they pronounce them "hote" cakes, with a Spanish o sound.
So after breakfast, we were off to our next site, Palenque (I was in the
town
on Day 8, and visited the ruins on Day 9).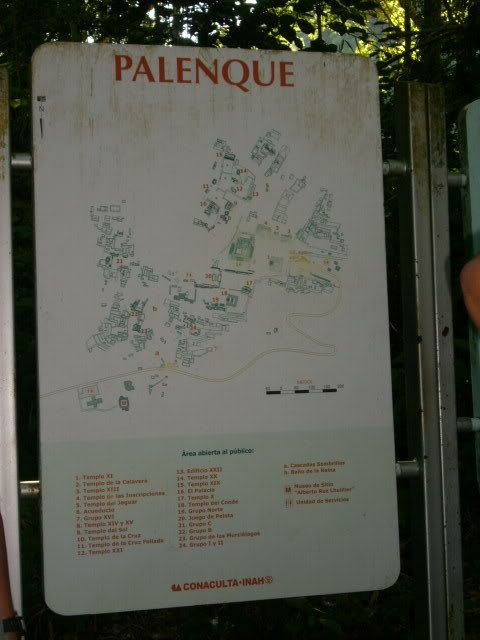 The first thing we saw was this building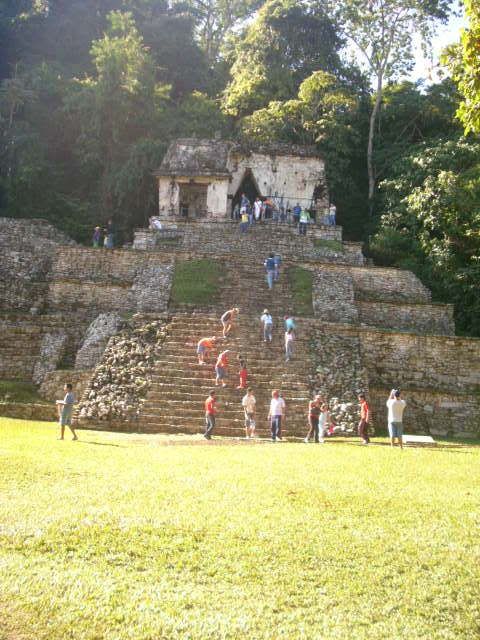 which had an evil bunny skull carved in it!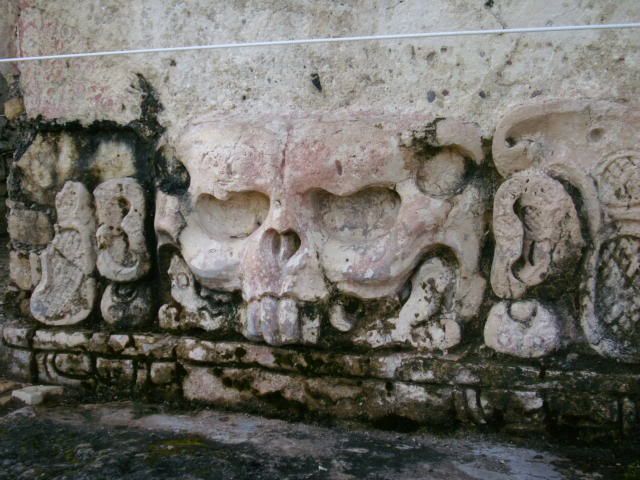 Here are some random pics that I can't offer any information on...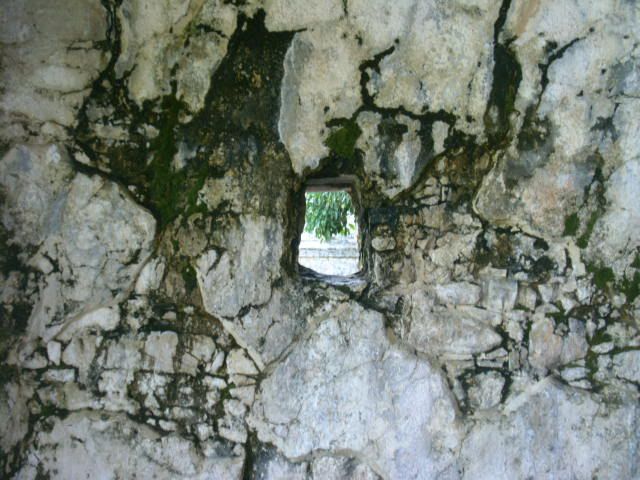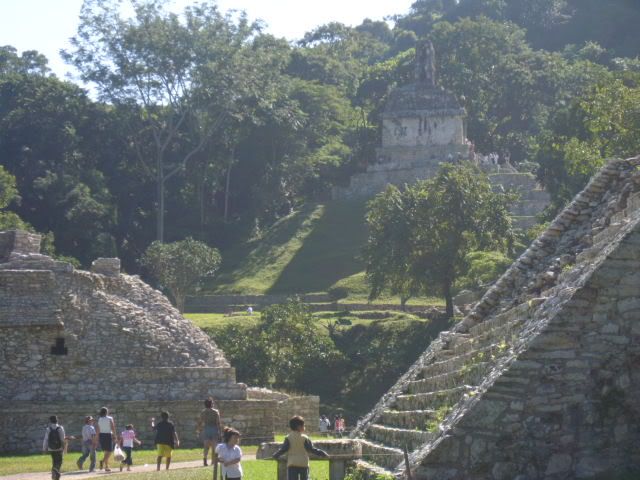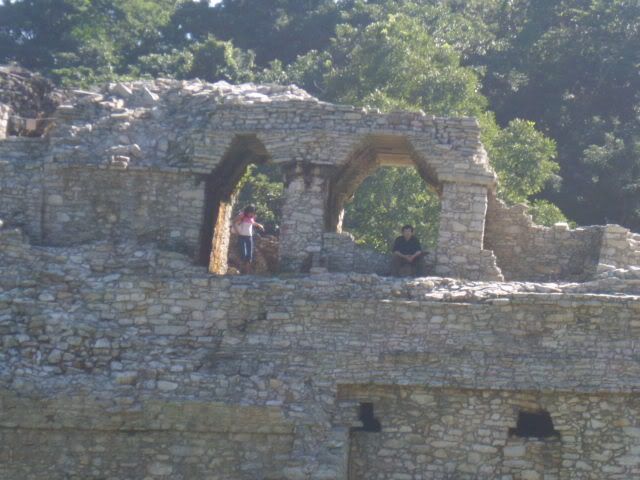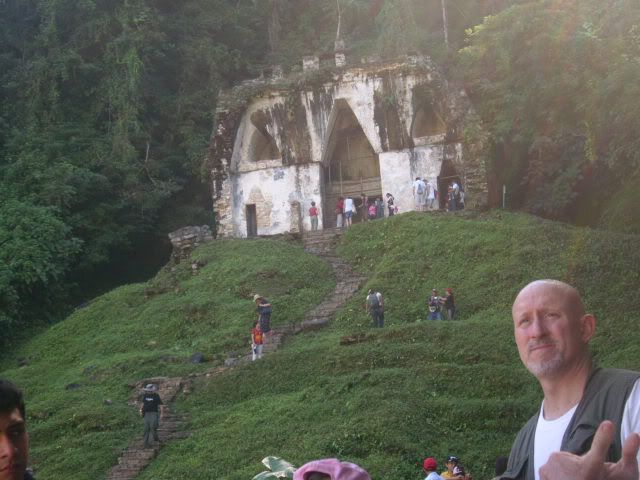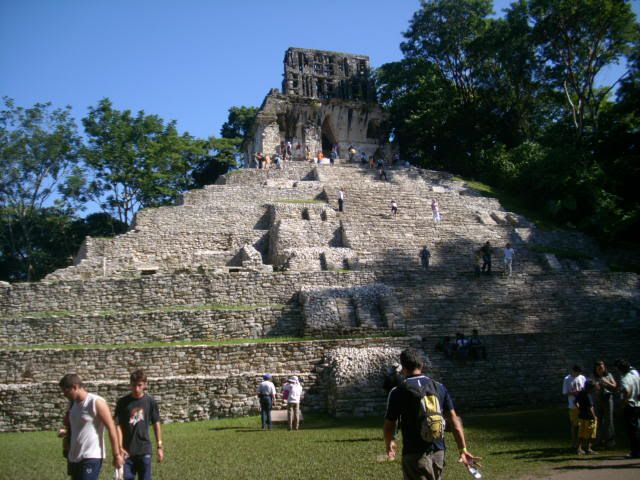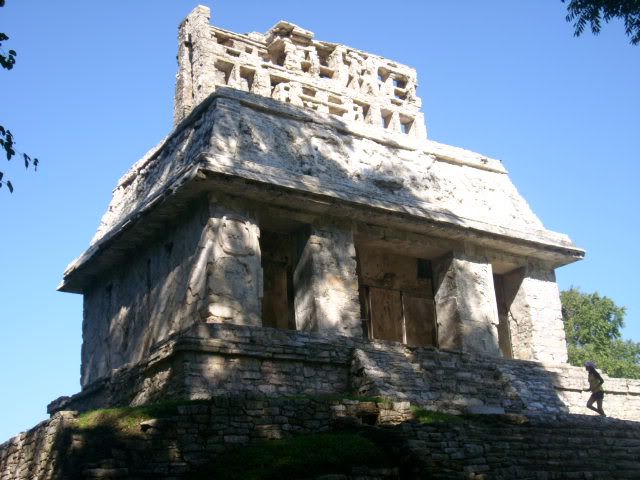 Palenque is the only Mayan site with a tower. This is the way to distinguish Palenque from other Mayan sites (sometimes they can look a little similar).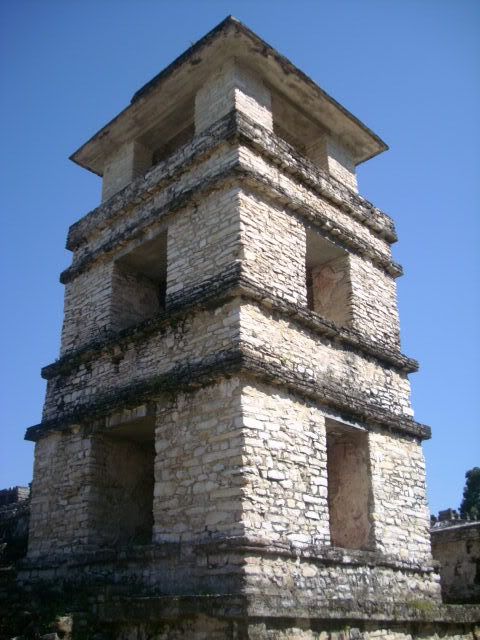 Here's some guy's tomb.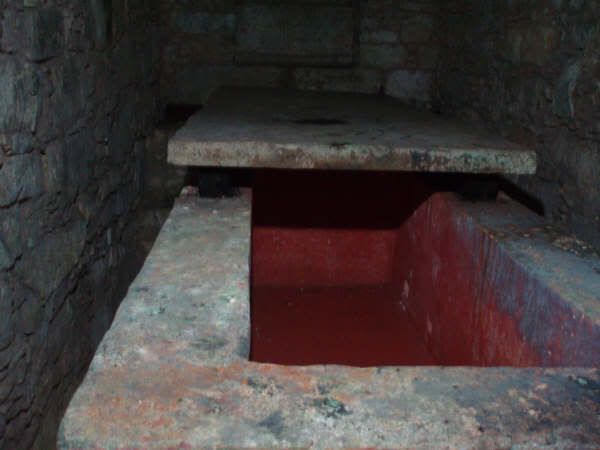 In many Mayan sites, you find the shape of a T, in windows, doorways, murals, etc.
Apparently the Mayans believed that their God had ears shaped like Ts.
Here's a Mayan toilet, which made us thankful for the first time for the toilets we had in Mexico.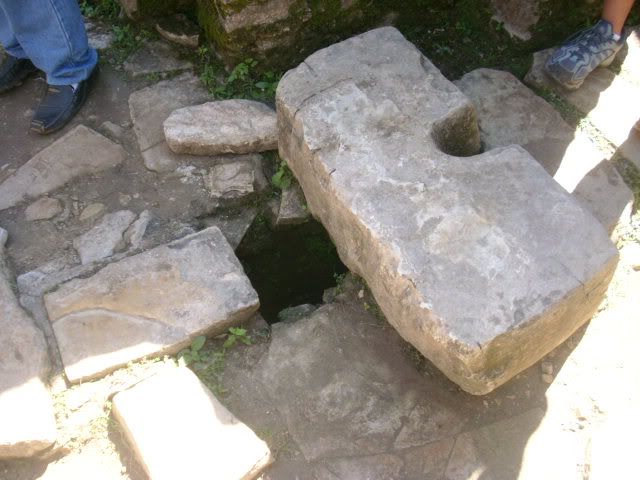 More random pics!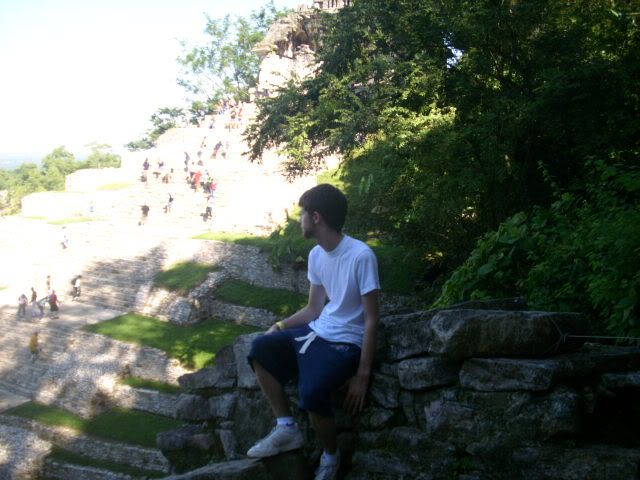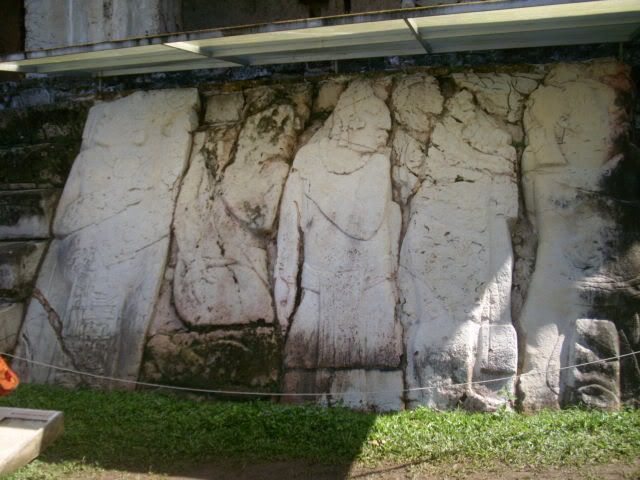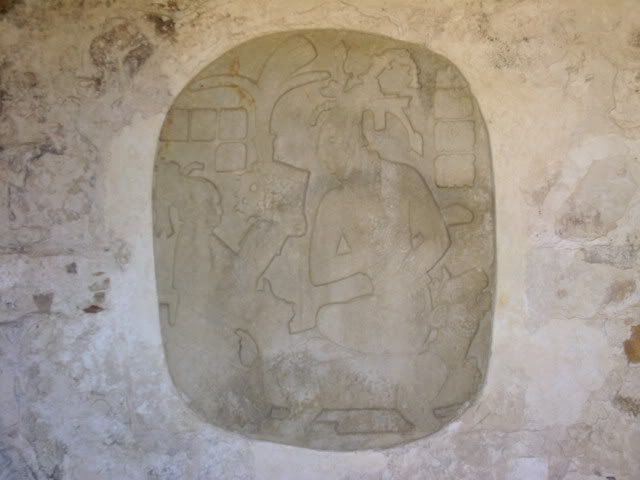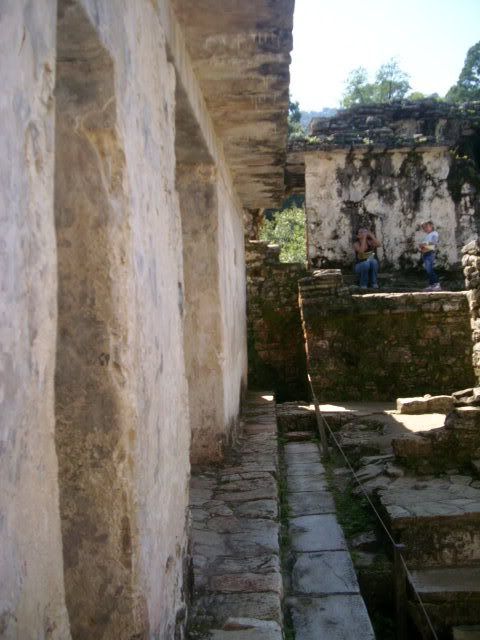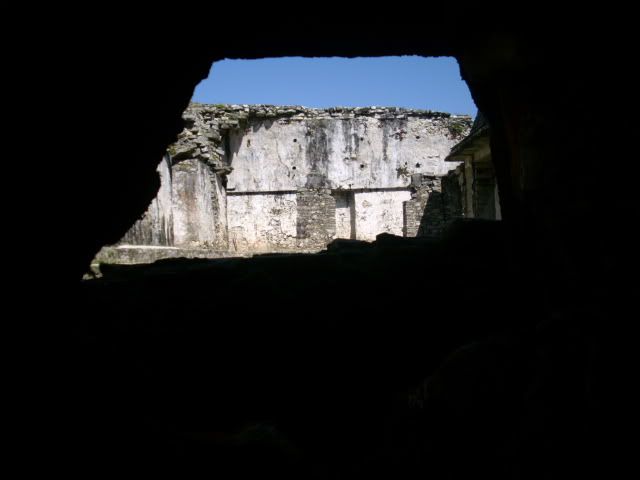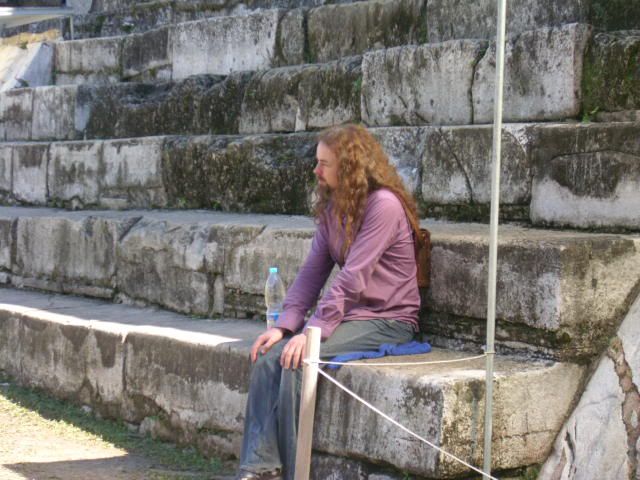 Apparently the Mayans used this to clean their homes: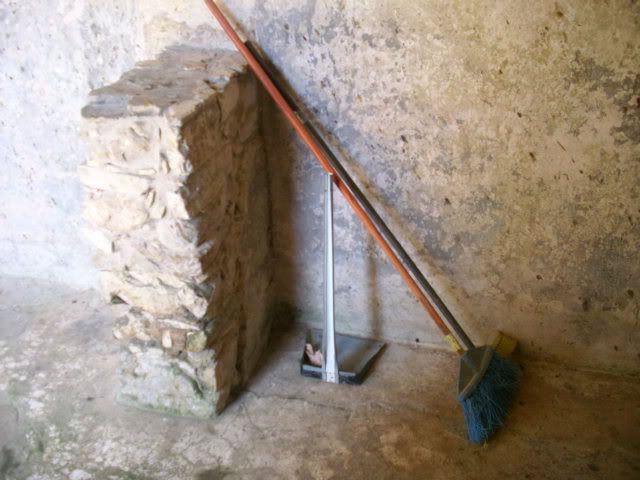 Palenque has a museum on the actual pyramid site, so we went to check it out.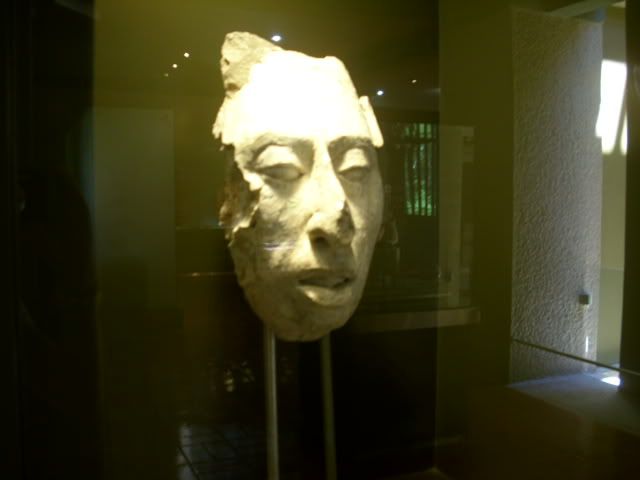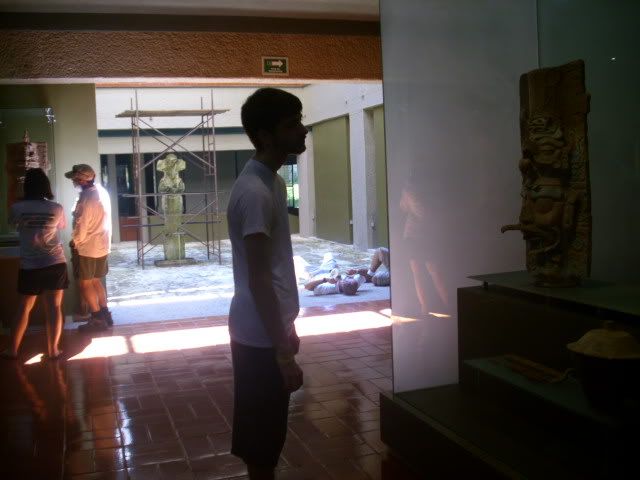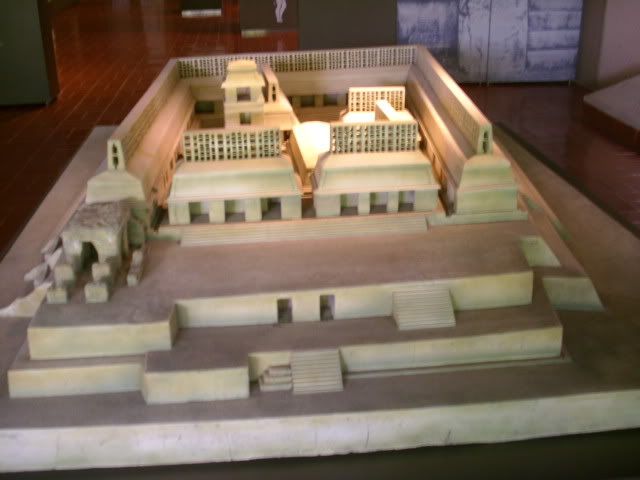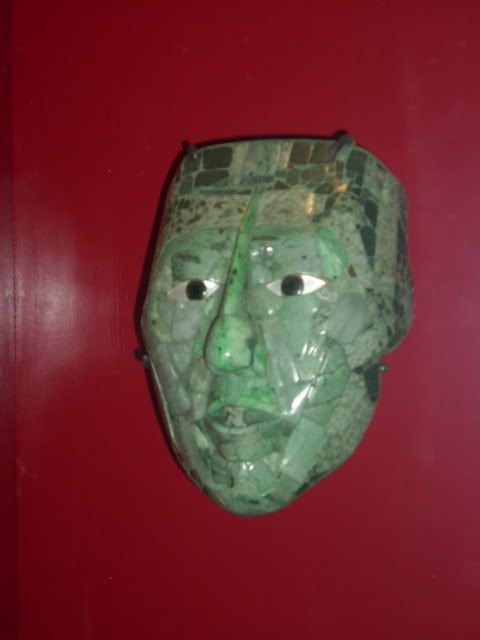 And this tomb was an important find I think.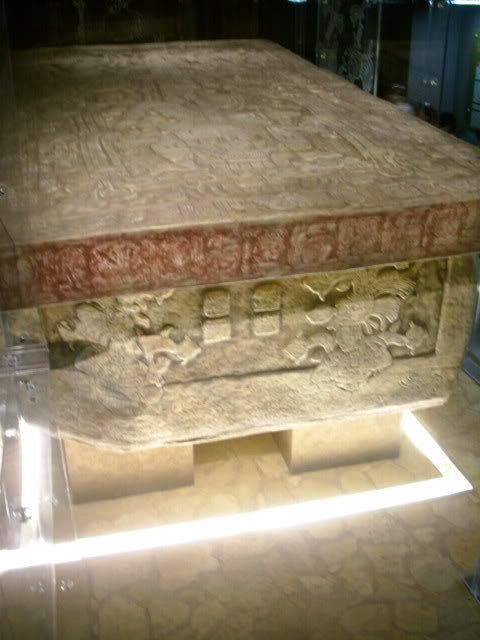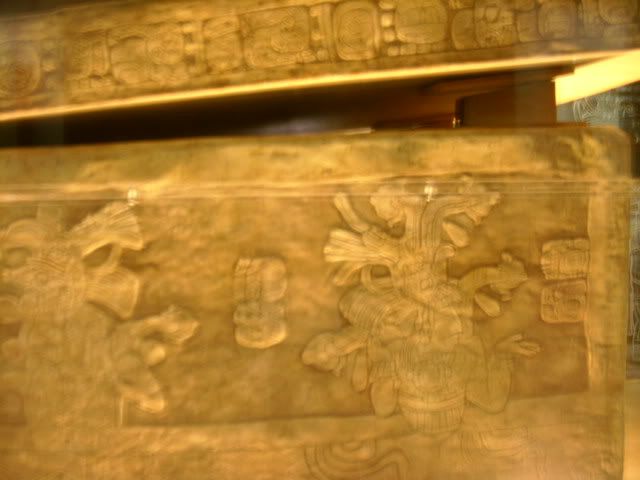 After the museum, we headed back to the town for lunch.
Where I ignored my soup and strange meat and drank as much pineapple juice as possible (my favorite!)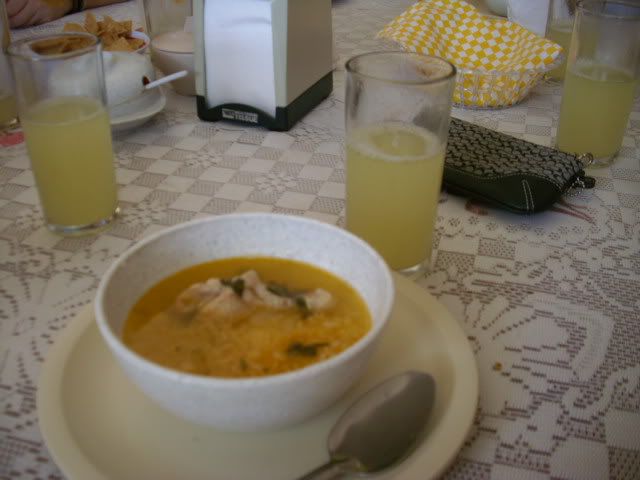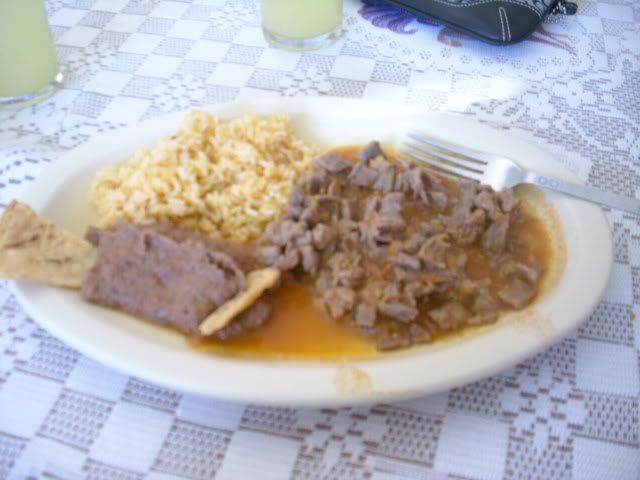 Then I snuck off, just to see the town one last time.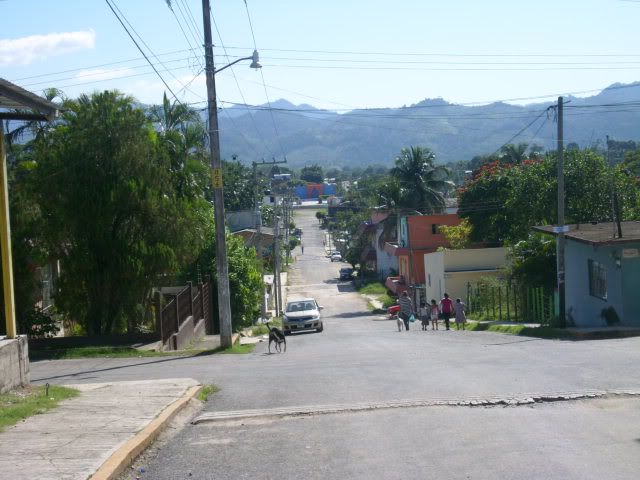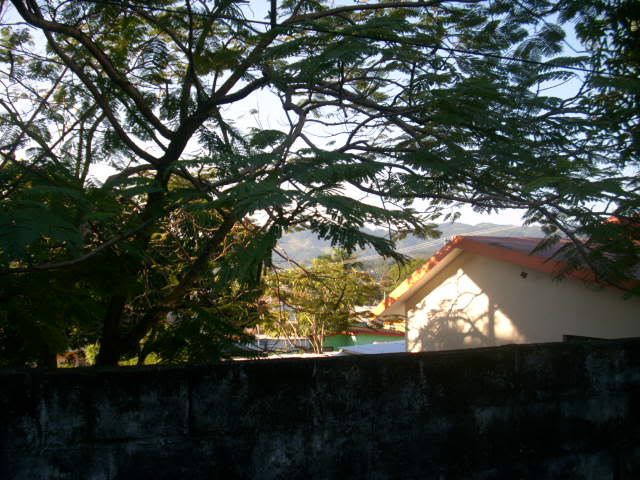 And would you believe it, the Palacio de Polt in Palenque (ah, some alliteration) was actually called Palacio's!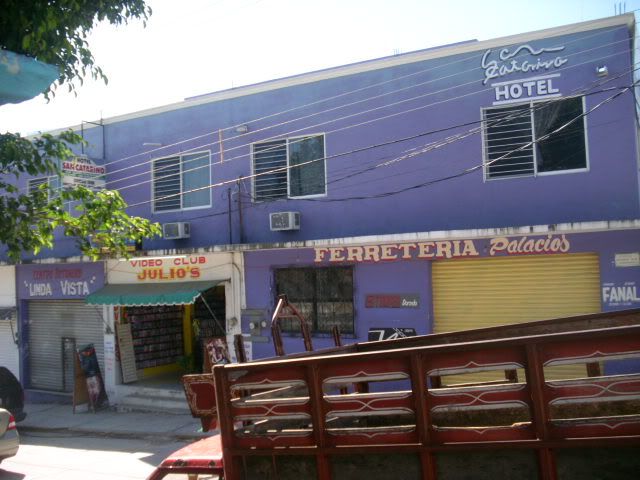 We then made the 8 hour drive to Uxmal, where we spent the next couple of days. The end of Day 9 was kind of sad. I had to say goodbye to two awesome people who made my trip amazing.
First, our amazing photographer friend, Jesús Eduardo López Reyes.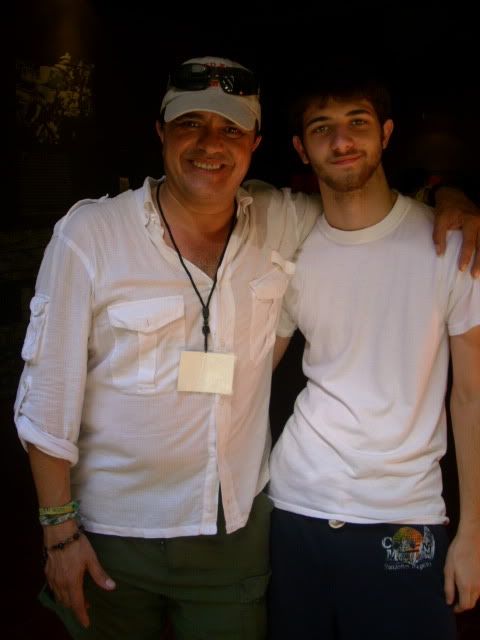 And second... José.
Who I only got up the nerve to talk to on our very last day together.
The rest of the trip was not the same without these two, but the experience of saying goodbye was bittersweet; although I would miss them both, I was so excited to stay in Uxmal at our awesome hotel!