For those of you who liked Days 8, 9 and 10, good news; Day 11 was another pyramid day!
Kind of.
It was the last day we visited Mayan ruins, and our last day in the 'jungle' scene. After today, we moved on to the... wetter part of the trip.
The day started in the ruins of Ek' Balam. We were only there for like 20 mins.
Pics!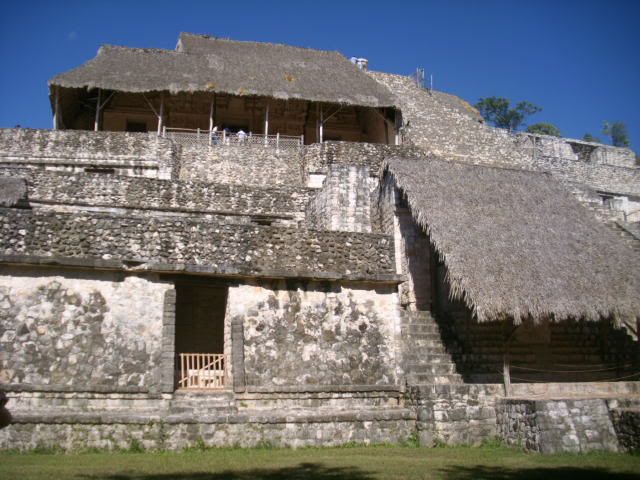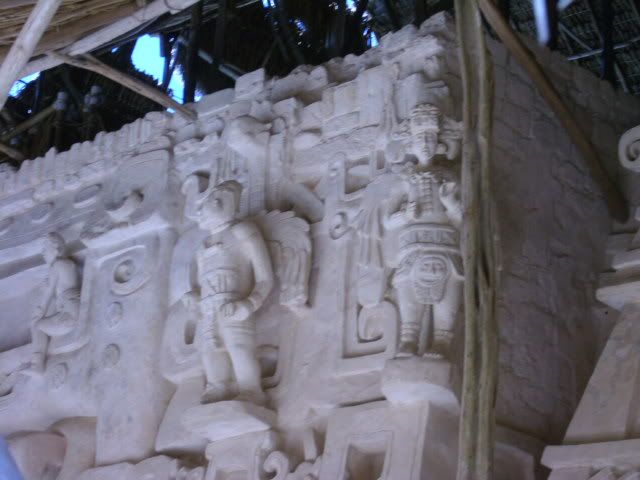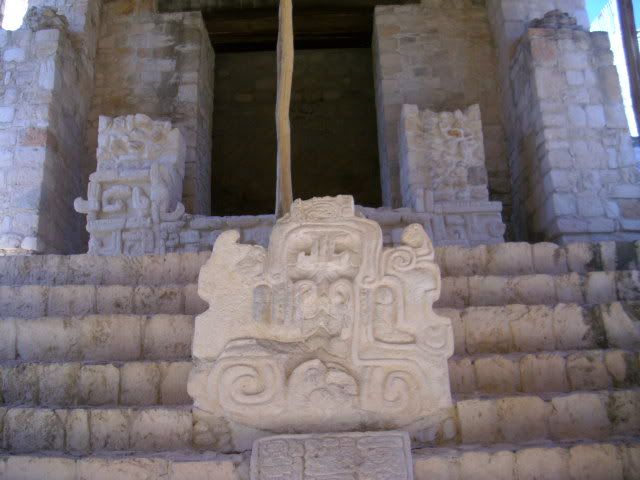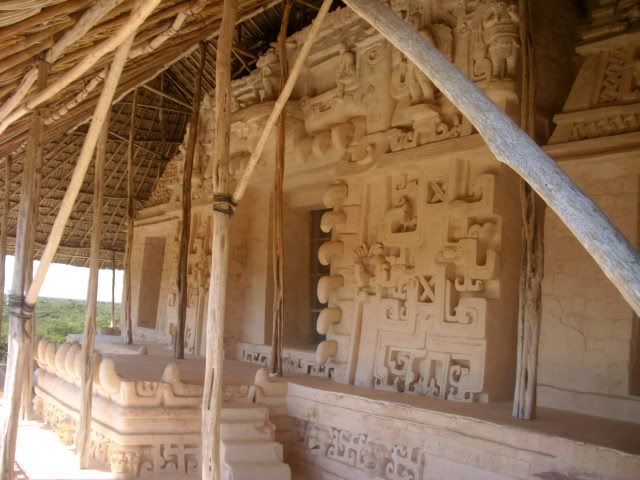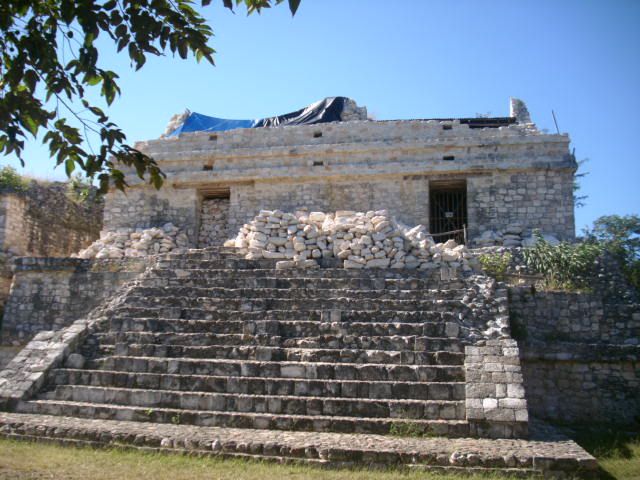 You'll notice in that last picture some authentic Mayan tarp.
After walking about the ruins, we returned to the entrance to procure bicycles! BUT before we got our bikes, I overheard some gossip from the Mexicans running the joint... about us!
It went something like this:
"Do they speak Spanish?"
"No."
"They look tired already and they've only been walking around."
"They're gonna be too tired for the bike ride. Haha."
"Haha. Those lazy Canadians."
So we got on our bikes. Here's my friend Christina on her bike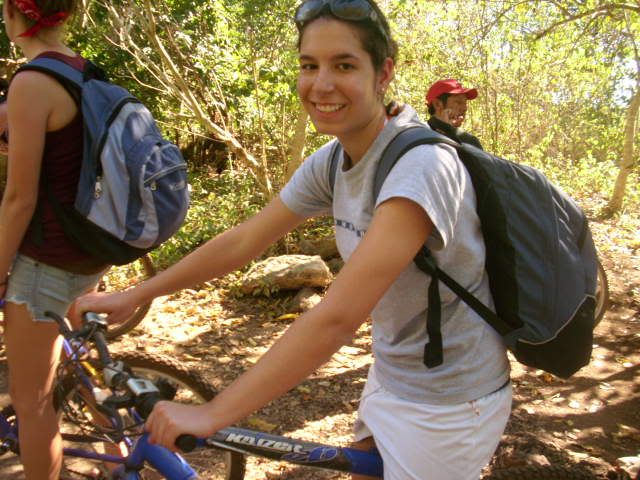 and me on my bike, although you can't really tell in this picture.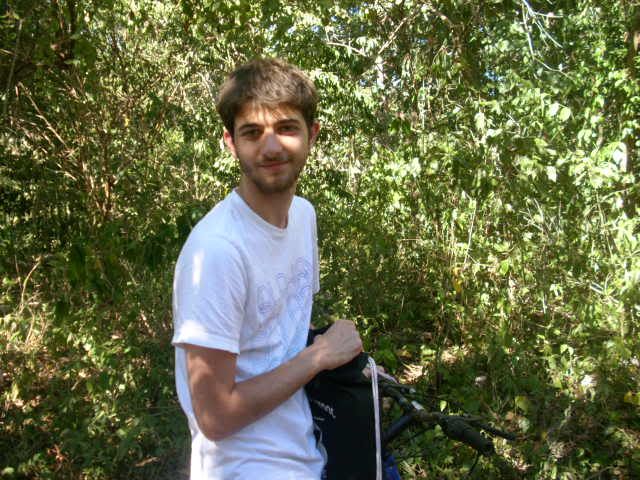 We rode our bikes to our final cenote. This time, I actually swam a lot and therefore took less pictures. However, this cenote was awesome, as we got to zip-line!
Here's Monica zip-lining.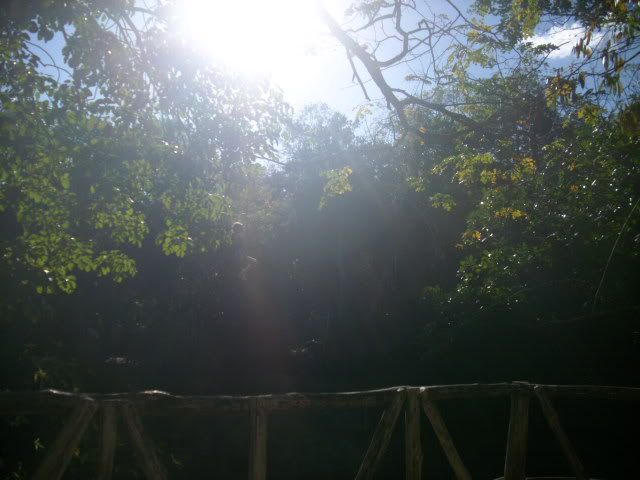 I did it too, of course. But no one took a pic. One girl tried but missed. But it's OK; it was fun and I won't forget it, even without a pic!
Then I went rappelling.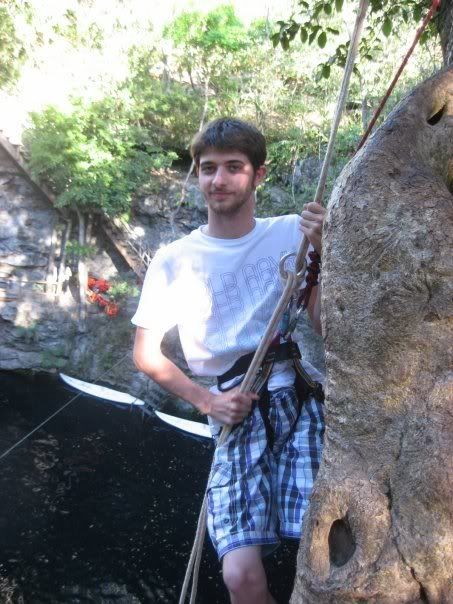 As you can see, the harness was SUPER comfortable....
See those men at the bottom in the tubes? They're in charge of unhooking the harness. But mine was in love with me! It took SO LONG to get it off.
After the cenote, we headed to the co-op in Ek' Balam.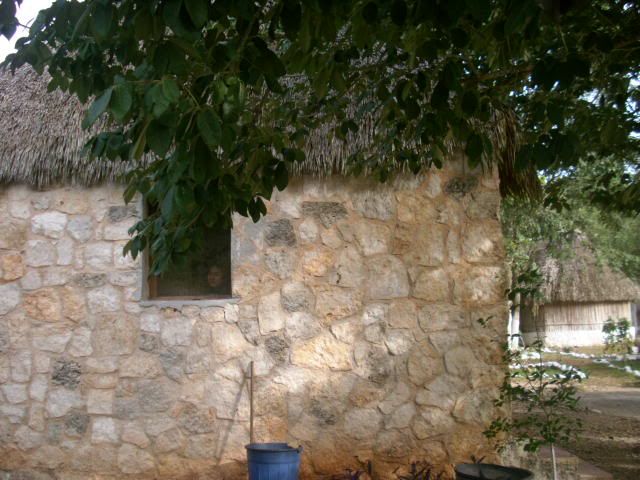 I love pics with people looking out the window :)
I love this sign: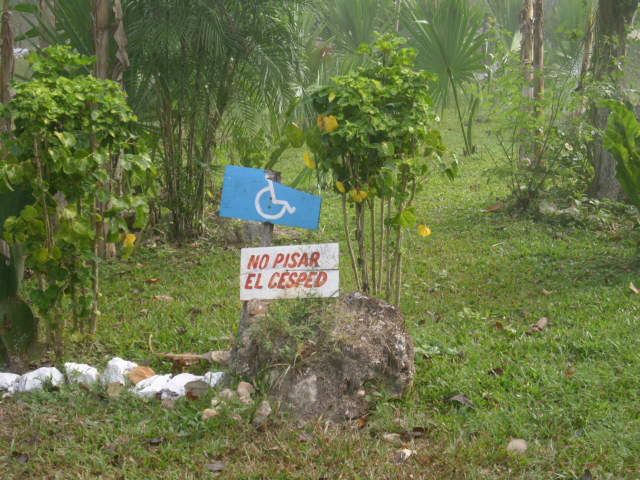 And there was another, interesting sign right next to my cabaña....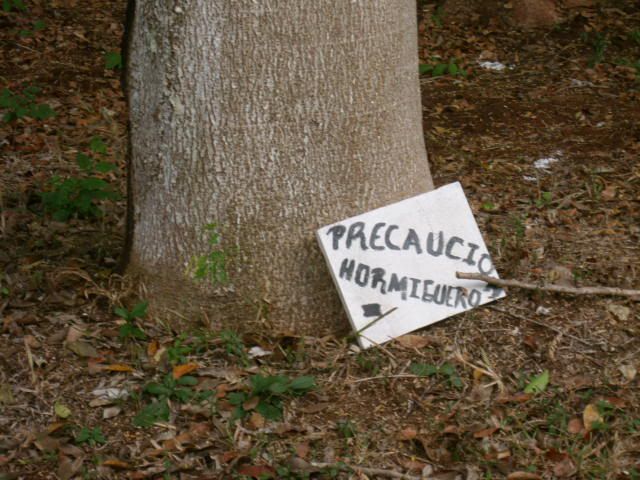 Sweet. An army of ants was right next to my room.
Here's my cabaña.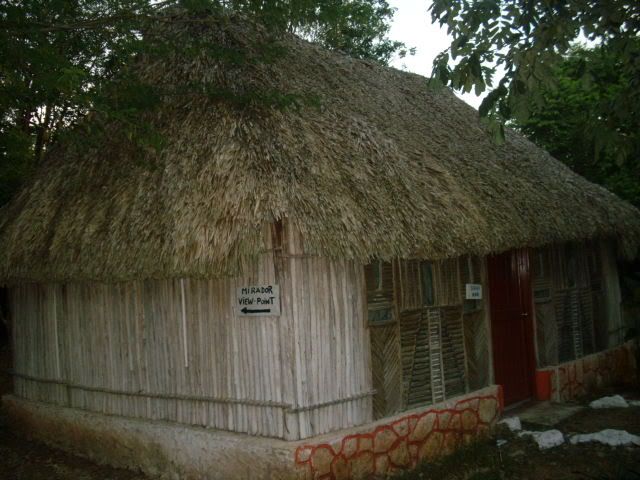 I actually really like the building itself. It had a king sized bed too!
There were three doors in the room, all of which led outside. Even the door to the bathroom! That's because the bathroom was a different building, located right next to the cabaña. There was a charming little walkway to reach it too.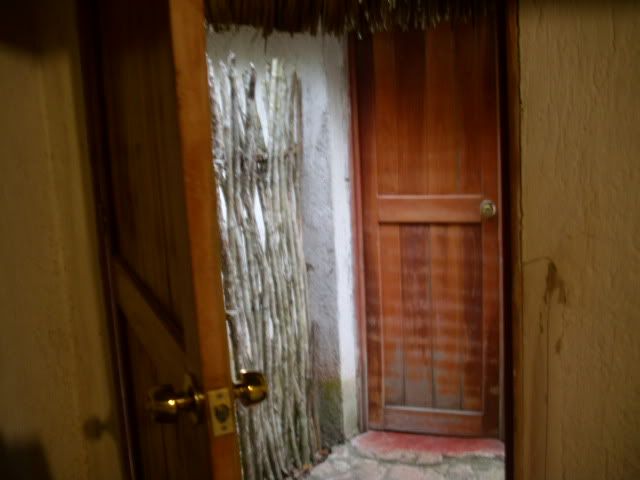 There was no scheduled time to visit the town, so before dinner I headed out during my free time to see the town. While I was about to head out with Christina, this woman stopped us and told us to hop into her vehicle. So we did!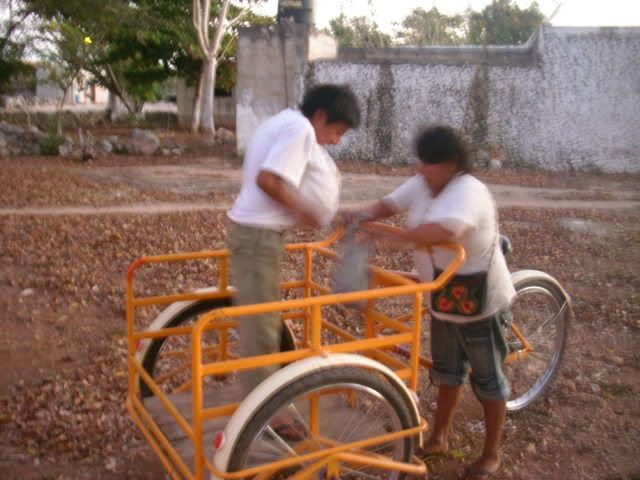 She brought us to the town where we played soccer with the native children!
I am so glad we got to do this, as it wasn't scheduled, but was just as awesome as all of our planned events.
Some of my players had to leave mid-game though... so my team in the end looked like this: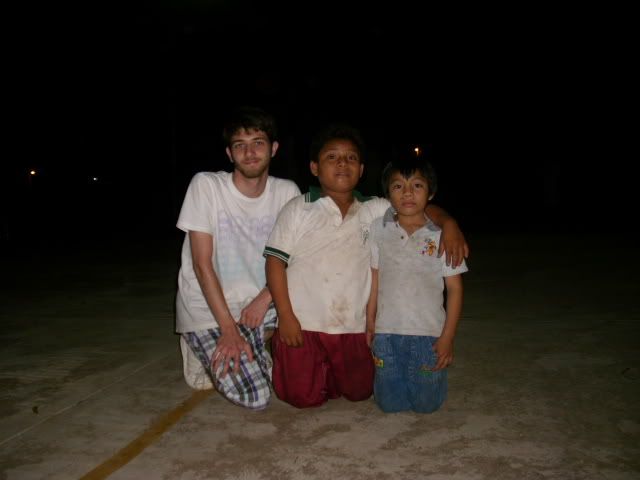 While Christina's looked like this: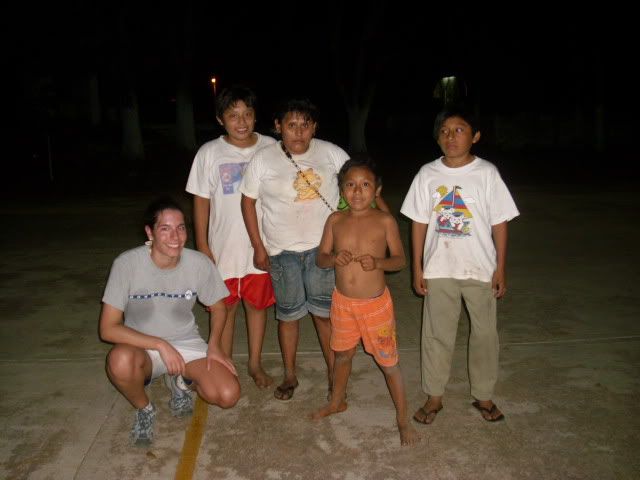 But I had the MVP on my team (he left towards the end) so we won.
We headed back for dinner.
Which was really good!
Then some peeps played this game where you push each other.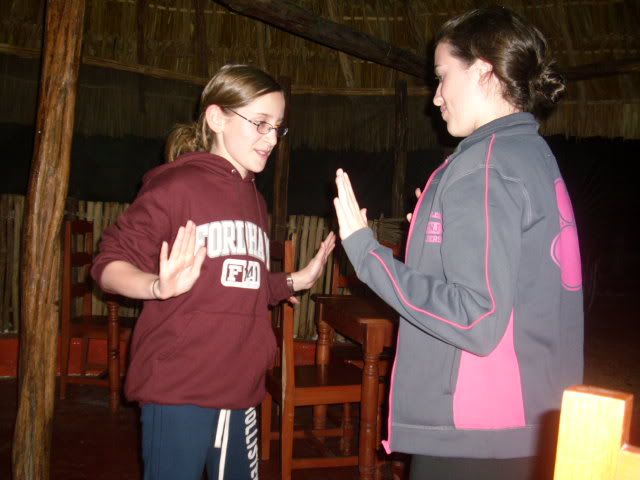 And I found this cute bug on the kitchen floor!
After dinner we went back to our cabañas for rest.
The night in Ek'Balam was BY FAR the worst of the trip!
And my roommate fell asleep in a friend's cabaña so I spent it alone!
At one point, I woke up because I felt something in my bed that I thought was a snake or giant bug. I flipped out, throwing my sheets around and trapping myself in a tangle of sheets and netting. Finally, I realized nothing was in bed with me. I did find a pencil, so maybe I thought that was some animal?
Later in the night, I woke up to a fluttering noise above my head. I shone my flashlight on the ceiling and saw a bat flying around. This didn't frighten me as I'd seen many bats in Mexico and didn't think it could get through the mosquito netting. But then, I heard a different, louder noise. I looked to the side of my bed and this huge bird was sitting on my dresser, screaming at me. THAT was scary.
But I turned off my light and prayed to God I wouldn't die and finally fell asleep.
But hey, Ek' Balam wasn't ALL BAD.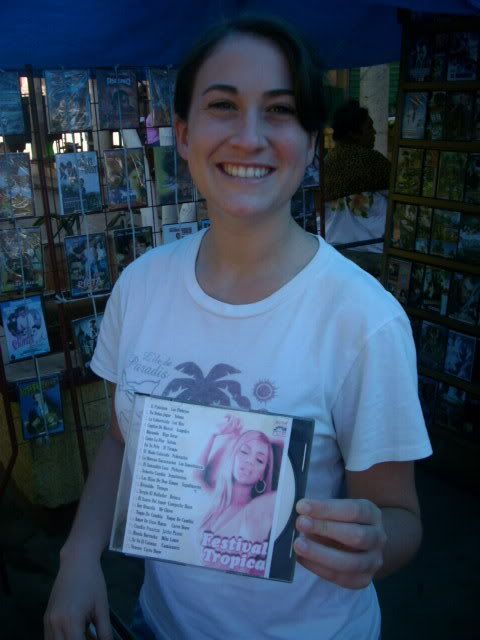 We found Beyoncé there after all!