Day 15 was spent traveling back to Merida and Day 16 was spent traveling back to Cancun.... and America!
So welcome to my final Mexico post.
Day 15 started with us getting gas. In Mexico, you have to get out of the car when you get gas cause they think the cars are gonna blow up.
The car ride was spent writing my short story that I should be working on right now....
In Merida I got lunch at La Parranda.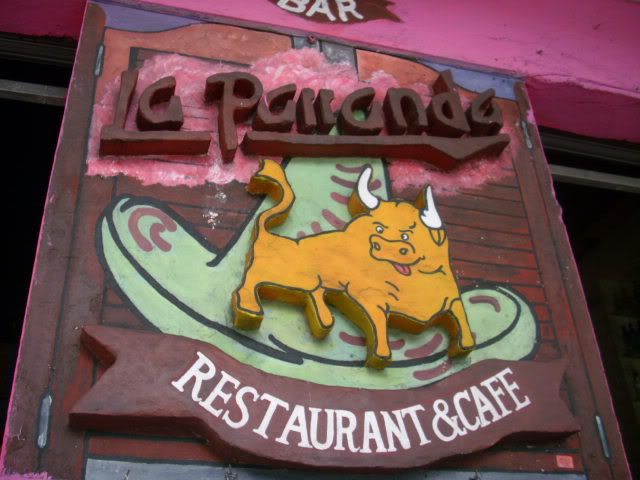 I had chicken quesadillas, which ended up being the tastiest things I have ever eaten in my entire life.
I then walked around Merida for the last time. I saw this magazine for sale and got excited!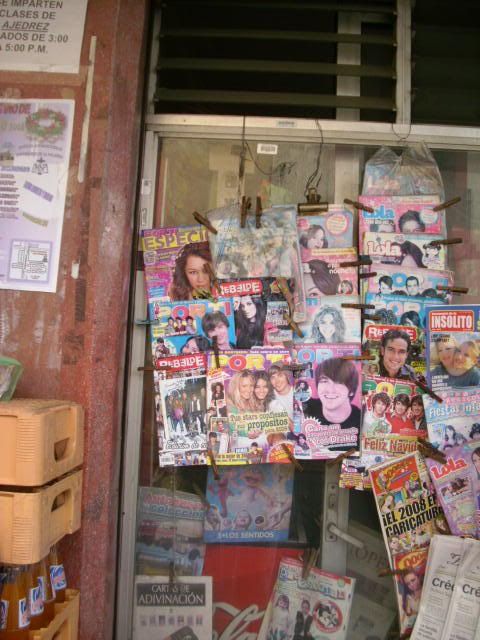 Glad to see they love Miley in Mexico too! : )
After walking about and resting, we had dinner at Casa de Frida for the last time.
For an appetizer I had plantain and rice soup. They brought the plantains and rice separately so you could add them to the soup to your liking.
For dinner I had this delicious steak. It tasted SO good, but was kinda pink. So I didn't want to eat it and die, but it tasted so good that I kept eating....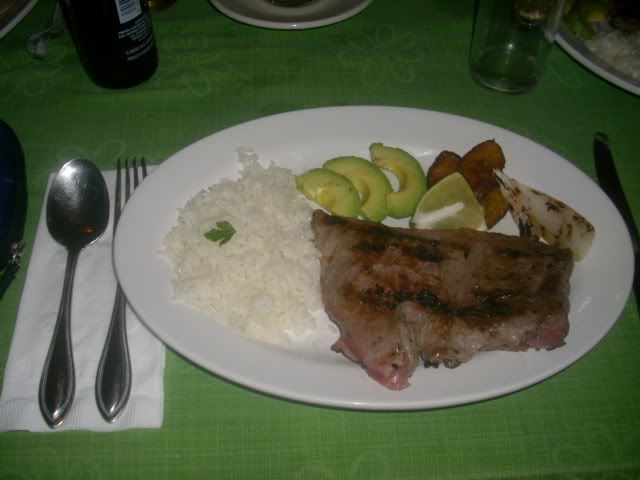 And then we headed back to sleep in Mexico for the last time! Wasn't day 15 fast?
Day 16 started with our final breakfast. Don't I look stellar in this picture?!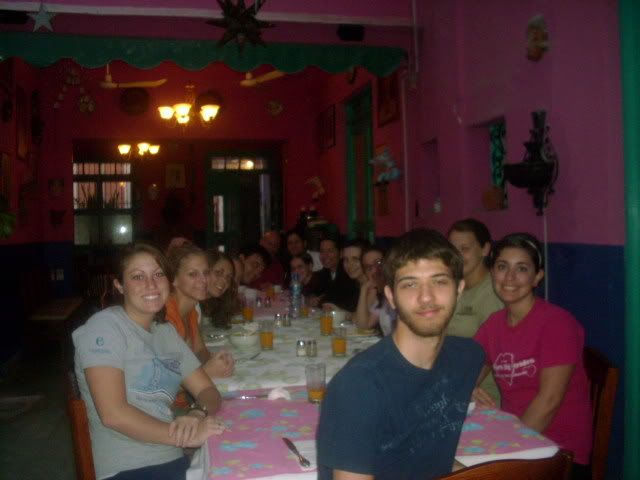 We then said goodbye to Carlos and his gf (she is the cook at Casa de Frida btw).
We got to the airport where we stood (or sat) around for a while.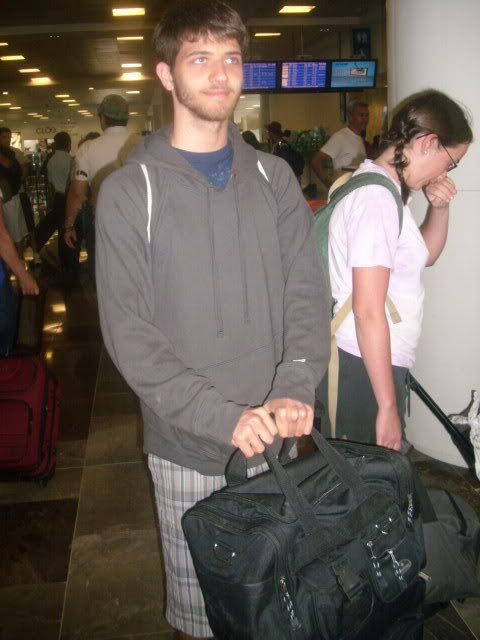 (I love my facial expression in this picture)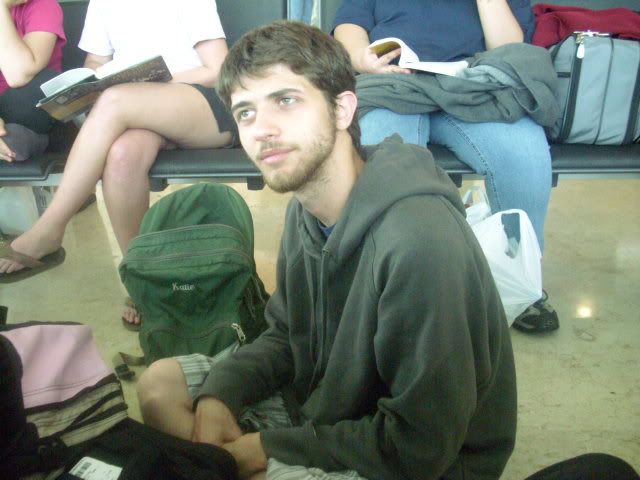 Then we went through the customs/security again. I kept thinking I had something illegal on me, but I guess I didn't. I didn't get patted down this time.
And finally we were on the plane! My window looked right out to where they were loading luggage. They were really rough with it, just tossing it onto the conveyor belt thing. There's my black luggage in the middle of the belt!
Our flight attendent looked exotic and cool.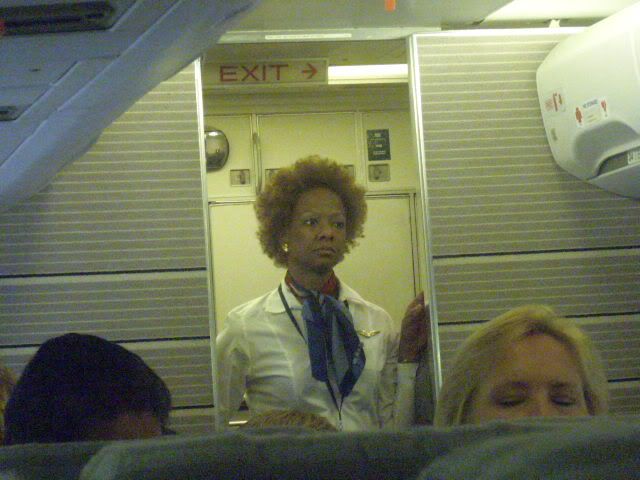 I thought I would be sitting next to a fellow student, but this random guy came and sat next to me.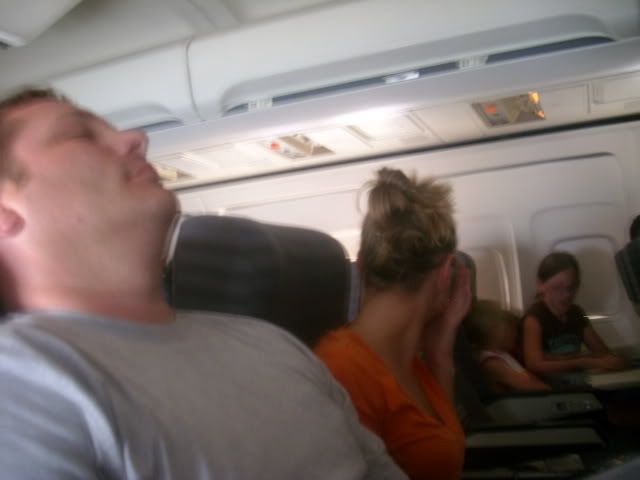 Before we took off, I looked at the luggage people. After breaking every single fragile, valuable thing in every person's luggage, they figured they'd rest for a while.
And we were off.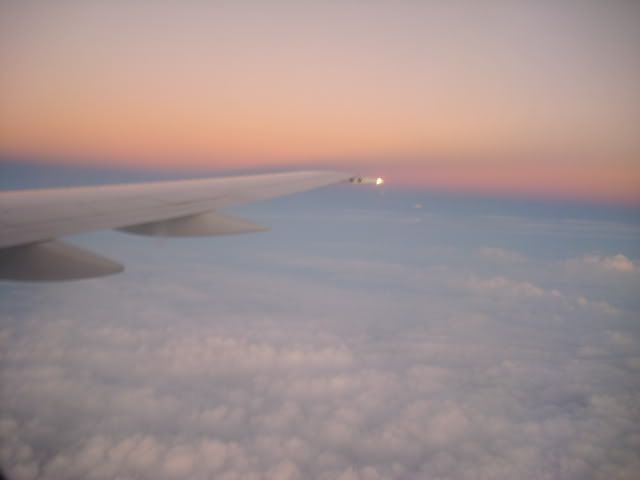 I got back to NJ around 1am and the first thing I did....
Was check on Richard Parker of course!
Thanks for reading about my Mexican adventures! I hope I wasn't too boring and didn't take all horrible pictures. OH! Speaking of pictures, I forgot to include one of my favorite pictures in an older entry.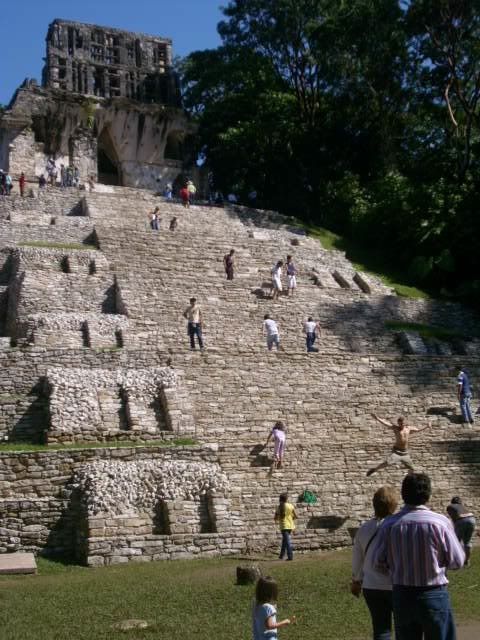 Look at the bottom rightish area for a pretty sweet action shot!