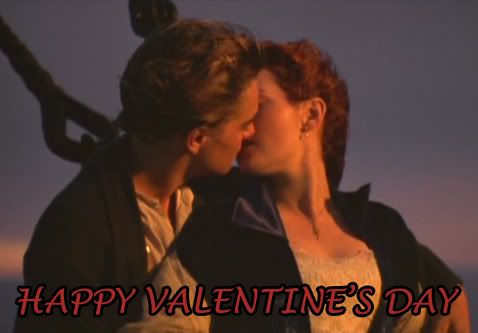 I hope everyone is having a great Valentine's Day!
Whether I'm single or in a relationship, I'm always a fan of Valentine's Day. Even if it was invented by Hallmark or whatever, it's still nice to have a whole day to think about love and companionship.
As for me, I'm currently spending V-Day writing an essay on
My Ántonia.
But hopefully I'll be going out later tonight.
And if you are one of those people that hate V-Day, cheer up and watch
Titanic
! Oh wait.... maybe that's bad advice.
But remember that
I
love you all!
Happy Valentine's Day!
Honey you've been in my head
Like homework on Sundays when I've been laughing instead,
Like cigarettes for the cool kids behind the garden shed,
And love for lovers
And the elephant by my bed

.