So last night I went over to Mat with one T's apartment to celebrate Valentine's Day.
He didn't pick me up til 8:30pm, so the night didn't last long, but it was still pretty nice.
But before I went to see Mat, I got my first Valentine's Day gift in the mail.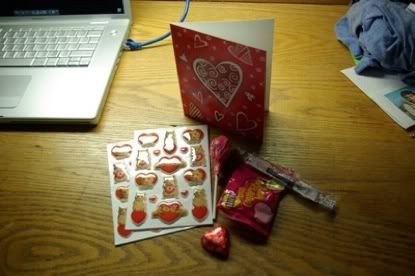 I got some lovely V-Day gifts including a card, candy and adorable hamster stickers!
Oh, and they were from Saint Michelle of course!
So Mat got me and we went to his apartment. I guess cause it was Valentine's Day he held the door open for me.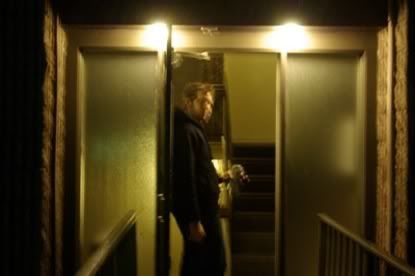 First, I watched him clean the dishes.
Then I watched him cook me dinner!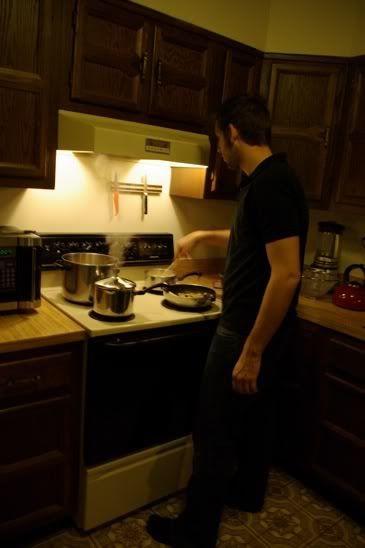 First he got the chicken out. Doesn't it look delicious?
He cut it up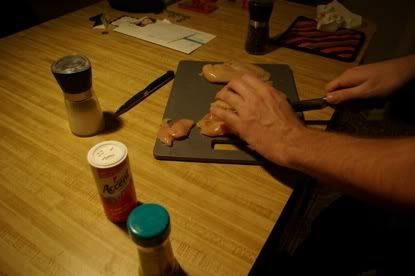 and sprinkled
marinade
on it....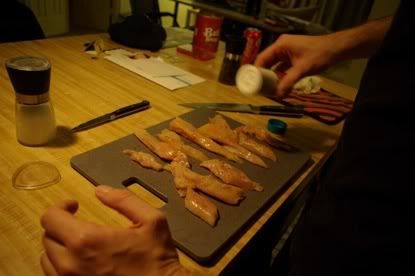 and put them in the pan to fry.
Meanwhile, the pasta was cooking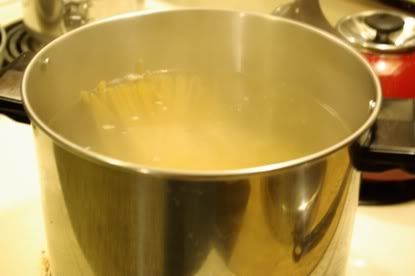 and the broccoli was doing whatever broccoli does. Steam?
Then it was all done and I got the finished product.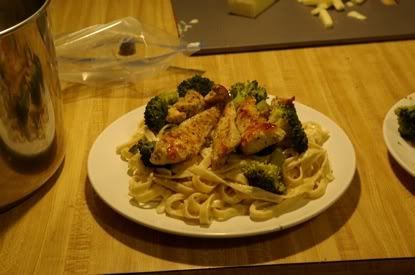 Which was delicious.
We ate and watched
Top
Iron Chef. It was the first time I watched the show and it was pretty decent.
We didn't watch a movie or go for a walk on the beach or anything cause I had work at 8am this morning. But it was still a nice night and I got chocolates! Mmm.
Thanks for dinner Mat E>