I finally got my new phone!
I was due for an upgrade and got the AT&T Tilt.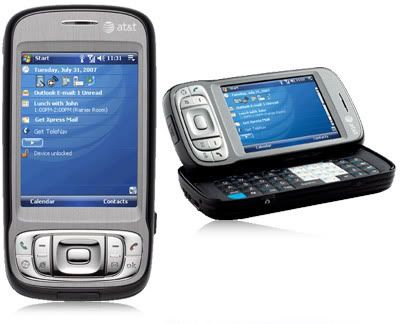 So far, I really love the phone. At first I was not so thrilled with the touch screen idea, but now I use the touch screen functions a lot. I even tend to type using the touch screen rather than the QWERTY keyboard that slides out.
My last phone was an older Blackberry, and it annoyed me.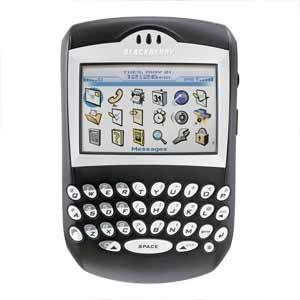 I did like the keyboard and the way the messages showed the message history, but I still didn't love the phone. I missed Windows Mobile (which the Tilt has) and it had no camera or even picture messaging!
Here's a picture of me using my Blackberry (and that's my roommate Ross!)
Now, I don't normally look bad in pictures. So the fact that I look bad while using my Blackberry must mean that it wasn't the right phone for me.