So today I finally had a day off so I went bowling! I hadn't gone in a long time, so I expected to suck.
I went to the wrong bowling alley first >: O
But then I showed up at the right one, where Claudia and Brittany were waiting for me. Shanique and Jordan came later and we went in to start.
I brought my own bowling shoes (cause I'm that good that I have my own bowling shoes!) but the woman got an attitude with me. She said I couldn't bowl in them cause I was wearing them outside. I told her that yelling at me probably makes her feel like an important person, but actually all it makes her is a stupid whore. So she let me use them!
Claudia used the name "Destroyer" and I chose "FJLREJEIXPAUIHLD" for our bowling names!
Jordan used "Abonimator" and Shanique used "Shoneek."
Brittany used "Britknee." She was on our high school's bowling team, which I basically count as cheating.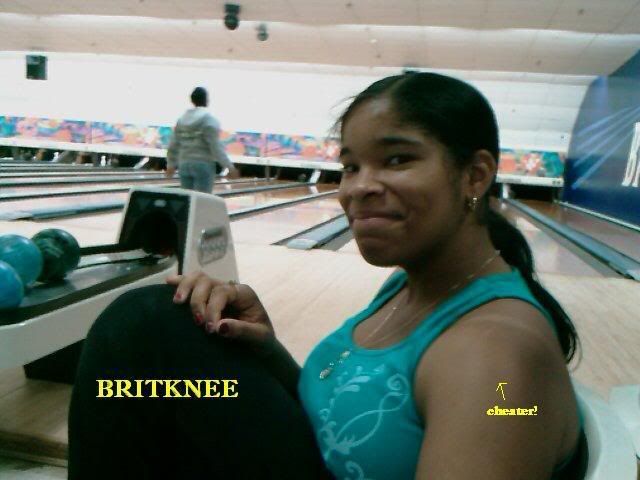 Sadly, the stupid computer only recognized the first letters of our sweet names.
Anyway, it was a pretty fun time! Whenever I went everyone was so excited and cheered as I bowled strikes and spares! Claudia was excited every time she bowled-even when she got gutter balls!
But when Jordan went, everyone was sooo bored.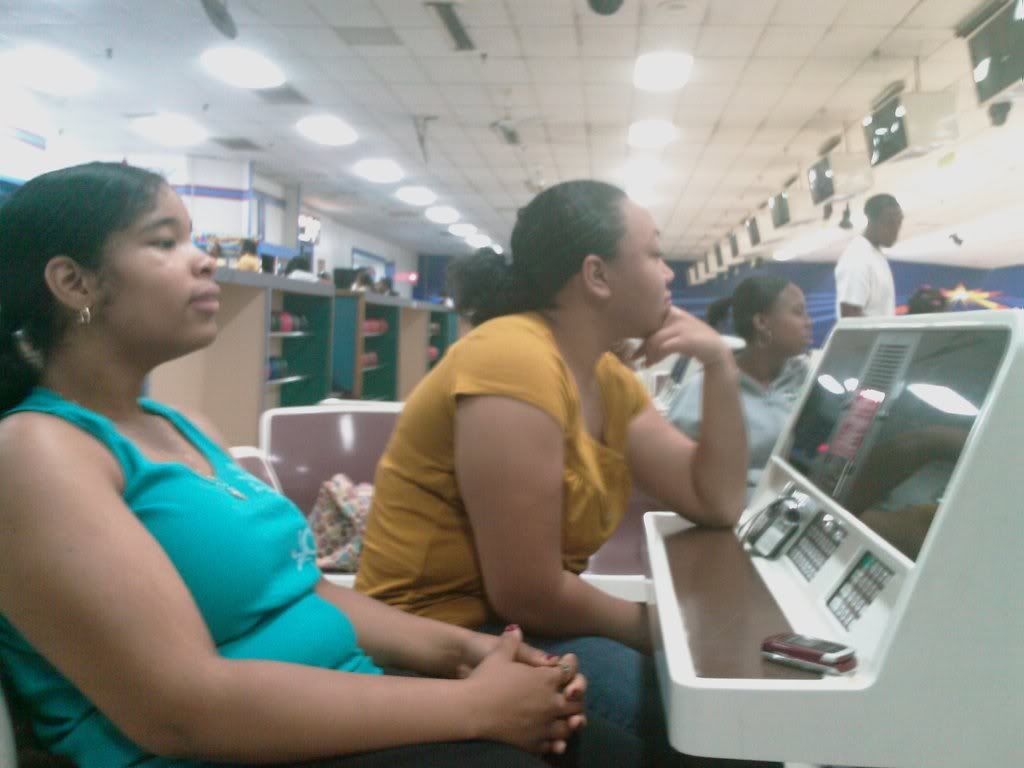 And by the time we left, Claudia and Brittany were pregnant somehow...
This was the final score. Guess I'm just really amazing with my almost perfect score......
Then we went to Burger King and chatted for hours about high school and how much fun we had there!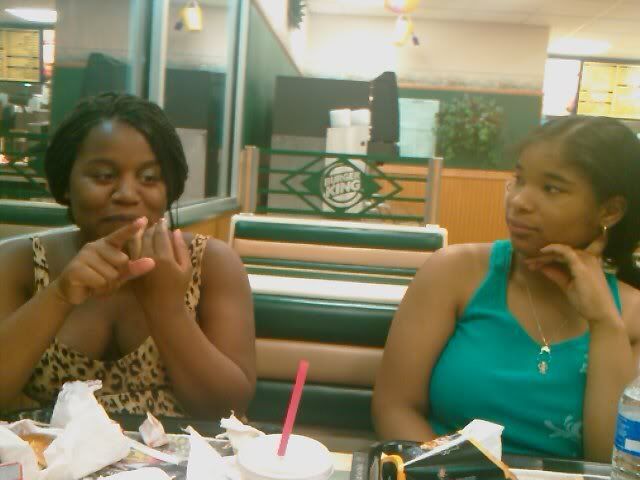 And that's it. I love days off...