EXERCISE TIME! Think of your favorite albums of all time. Now, think of the album cover of each one. Are these covers memorable? Can you remember colors, facial expressions, or other details of the cover?
Album covers are a very important part of the music world. Average ones are often overlooked, and some music labels certainly select an image based on its marketability. But covers serve a purpose beyond catching the music browser's attention. The cover can be an extension of the album, showcasing a feeling or message through the cover. Join me in my latest Monday Music Moment as we look at different album covers and analyze how they impact us as both music lovers and consumers.
Some Background
Album art wasn't prevalent in the music industry until the late 1930s, when graphic designer Alex Steinweiss was hired by Columbia records to design art for album covers. While Steinweiss was not the first artist to ever create an album cover, he is credited with spreading the concept and turning the art form into an industry standard.
As a young music fan who is somewhat in tune with older music, I think I can be a somewhat reliable caliper of what album art has 'passed the test of time.' Whether found on the internet, in magazines, or in another medium, some timeless album covers pop up frequently enough that they are even recognized by youngn's like myself. Whether you're 21 or 50, you've most likely come across some famous album covers from artists like The Beatles, The Rolling Stones, Pink Floyd, Joni Mitchell, and Fleetwood Mac.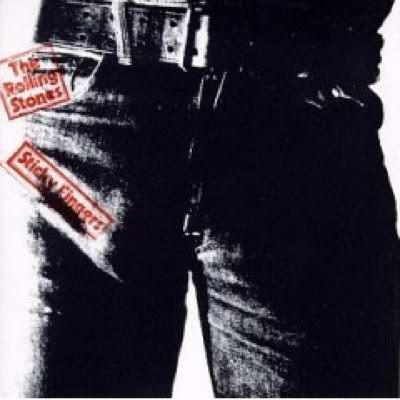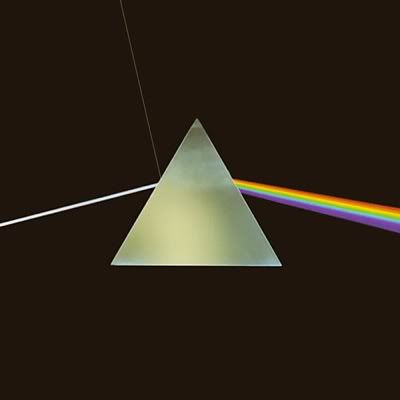 While it's clear that
exposure
plays a huge part in memorable album covers (
Dark Side of the Moon
is the third best-selling album of all time,
Rumours
is the tenth), we see from this limited set of covers the various types of album covers, and how they can be successfully done.
Artist Portraits
One of the most common types of album covers, there are clearly marketing advantages to using the artist's likeness on the cover. Although I sometimes question the true effectiveness of this cover (will a straight man attracted to the naked Katy Perry on her
Teenage Dream
cover actually
buy
the album if he's not a fan of pop music?), using the artist's image does make the album easier to process for potential fans. Browsing old albums in record stores, a music fan may skip over more creative album covers while pausing to examine albums with recognizable faces on the cover.
While some covers certainly present the artist in an interesting way (such as the forlorn looking Joni on the
Blue
album cover), the problem with this cover is that it's been done so many times that covers can often become boring.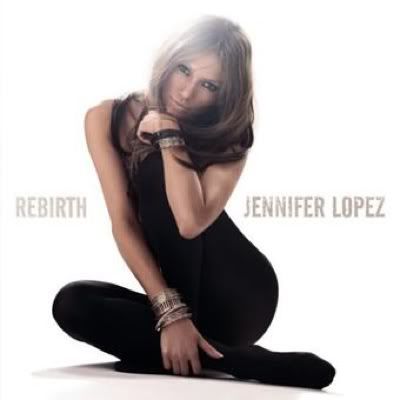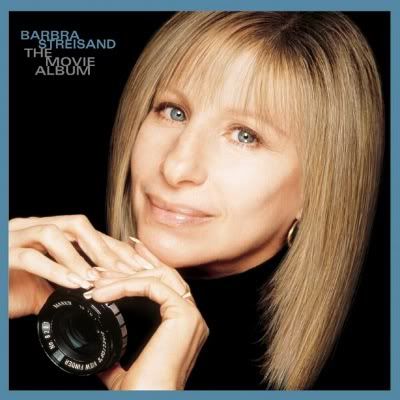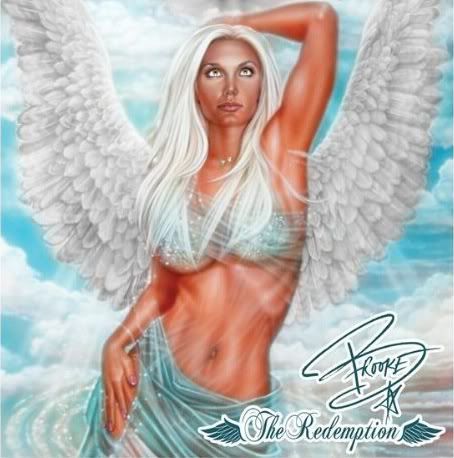 But while the artist portrait album covers can seem quite stale at times, other artists present their likenesses in interesting, creative ways.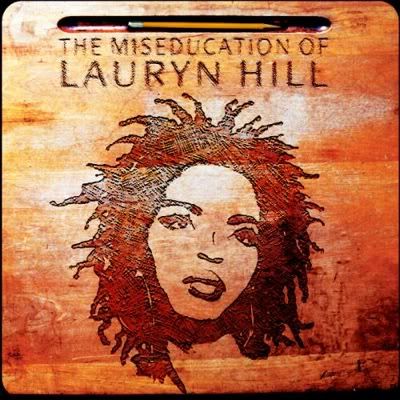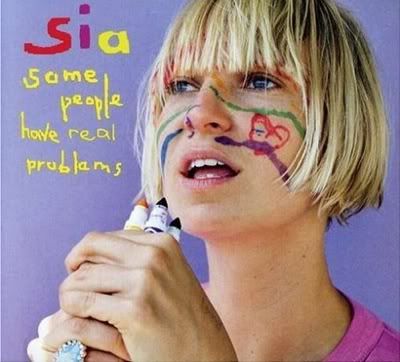 While I might not pay much attention to Lauryn Hill's face staring at me from an album cover, I definitely take a second look when I realize it is scratched into the top of a desk (Miseducation... get it?). This is one example of an album's cover relating to the content of the record, which is filled with short conversations that sound as if they are recorded in a classroom, where the students discuss the concept of love. This direct tie to the music makes the cover more meaningful for listeners and in extension, more memorable.
Minimalist
Some very famous album covers, like The Beatles'
The White Album
and Pink Floyd's
The Wall
, present covers with little text or pictures. While such albums may be viewed by some as 'boring,' with the amount of flashy covers currently found in a record store, sometimes it is the minimalist album covers that capture our attention, like the following examples from The xx and Damien Rice.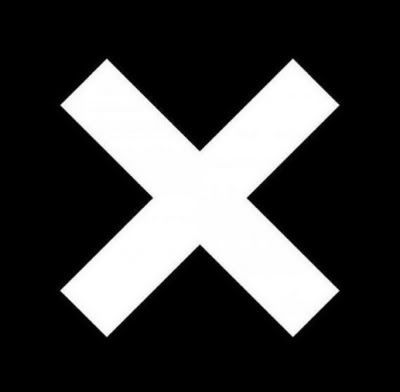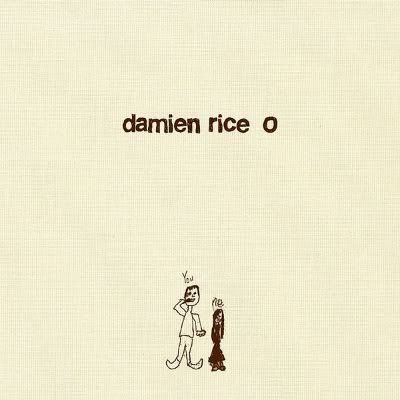 'Art
ful
'
Many artists/labels seemingly evade the task of creating album art by using someone else's art on their cover. Photographs and paintings have been used in the album art of acts such as Coldplay, The Velvet Underground, Joni Mitchell, and the following two examples (my personal favorites) from Brand New and Antony and the Johnsons respectively.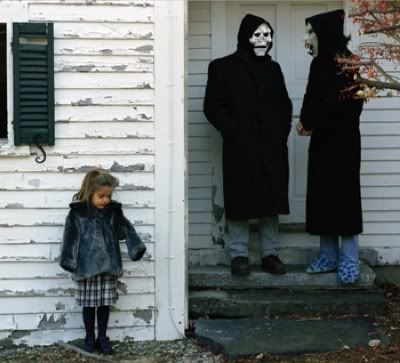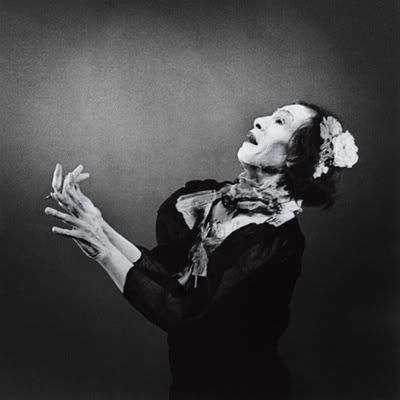 Both of these album covers are successful to me because the art is somehow reflected in the music. The cover to Antony's
The Crying Light
features one of the most striking images I've ever seen, at once twisted, sad, and even a little frightening. And the music on the album, and even Antony's unique voice, could match all of these adjectives as well. I always welcome a good 'artful' album cover when an artist can find an image that seems to perfectly capture the tone of the music.
Other
Some artwork that I love does not fall under the above categories. Some less narcissistic artists chose to use models or other people on their covers (perhaps because they are more-attractive, marketable, or endowed--as is the case with Sticky Fingers--than the artist). Here are three such examples, all from the Goo Goo Dolls.
All three covers are interesting and eye-catching while still seeming to have some relationship with the music (especially
Dizzy Up The Girl
). And honestly, I'm much happier to see these strangers on the cover than Johnny Rzeznik and co.
So...
What's next? Some claim that
album art is dead
while I think that album art will always have a place in the music industry. After all, you are forced to see the album cover when you download music from iTunes or Amazon, and are often given artwork when you import music into such music players. While the CD may die soon (though I hope not), I don't think that album art will die with it.
And of course, these are just my opinions of what makes good album art. Feel free to share your favorite album covers in the comments!