Last Friday, Delisa and I went into Brooklyn for a $3 concert. We saw the band The Swell Season, whose members Glen Hansard and Markéta Irglová are known as the stars in the indie movie
Once
.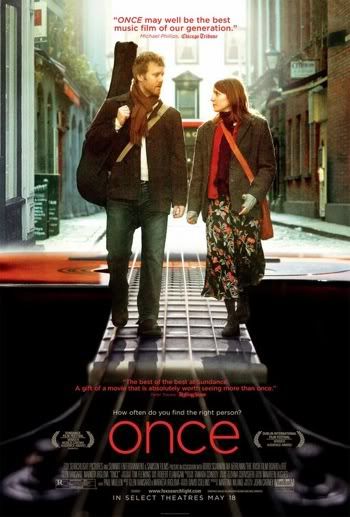 They made most of the music for the
Once
soundtrack and luckily for the world, continued making music. They released their latest album
Strict Joy
last year (and Josh got it for me!) and it's wonderful. I love
Once
, love
Strict Joy
, and was super excited to see them.
So Delisa and I got to Prospect Park and waited in line for a little while. We got in and got pretty good seats (4th row from the barricade!)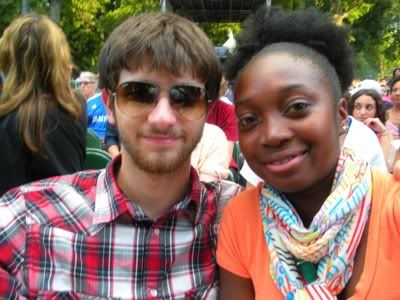 I hadn't heard of the opening band
The Low Anthem
before, but I was very impressed by their set. The musicians all played multiple instruments and I loved their energy and their moody songs.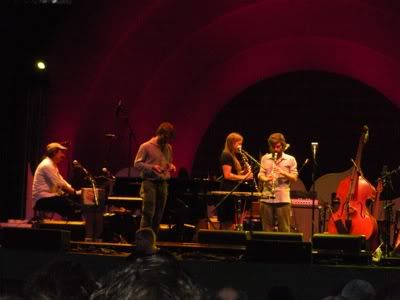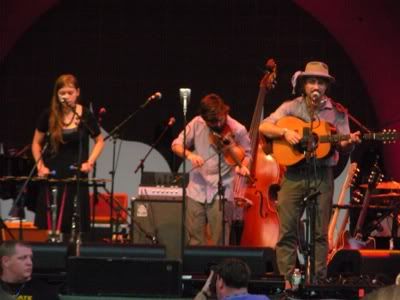 They played a pretty long set for an opening act, but I didn't mind because I really liked them. Eventually, Glen and Marketá came out!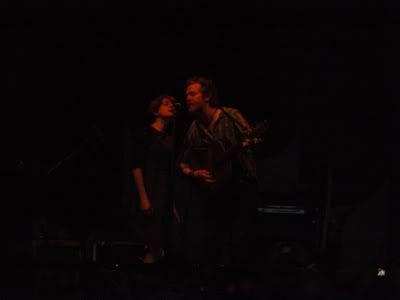 Here's a short clip of the album's opening track, "Low Rising."
HOW GOOD DOES HE SOUND??
And here's a video of their performance of "Falling Slowly," the Grammy-winning song from
Once
.
They played for almost two hours and were fantastic. Glen sang with such passion. They did a bunch of songs from
Strict Joy
, a bunch from
Once
, and even a song from Glen's other band, The Frames. Several times the audience got involved and sang harmonies and it sounded fantastic. It was definitely one of the best shows I've been to.
After their set, The Swell Season did a four song encore and then invited The Low Anthem out for a final song together.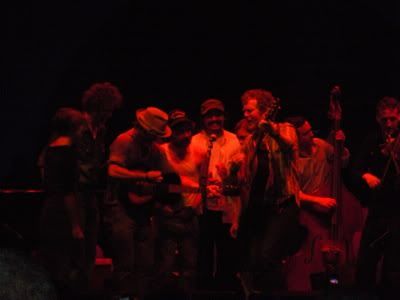 It was an amazing concert and if you don't have
music from The Swell Season, go get it! And see them live.