Y'all ready to hear about the most boring day of all time?
I went into work at 8am. Here's my cube!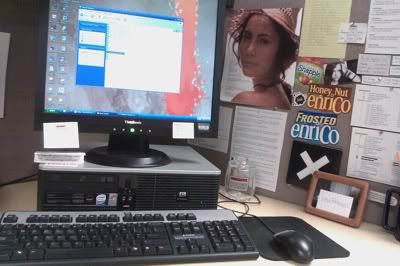 Do you love my Miley Cyrus picture???
For breakfast I had some Honey Nut Cheerios.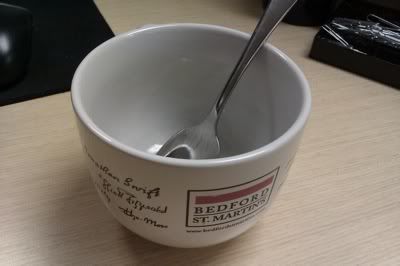 I'm totally stealing that cup whenever I leave the job. It's a pretty large mug that's perfect for small bowls of cereal. I also love the outside, which feats. the signatures of the greatest literary figures ever, like F. Scott Fitzgerald, Jonathan Swift,
Catie Rosemurgy
, and Melville.
Today, I had to make a very brief PowerPoint (5-6 slides) for the Texas state adoption. We are bidding our book
Patterns for College Writing
there.
It's actually hard to make such a short PP! I had to talk about why they should buy the book in basically 3-4 slides (first slide is just the title of the book and our company, and the last slide asks for audience questions). It's a good exercise in editing and being succinct.
For lunch I had Taco Bell and Skittles.
After a long day of work, I came home and got on the computer for hours.
How cute are my toys??
Then I read some more of my GRE study book.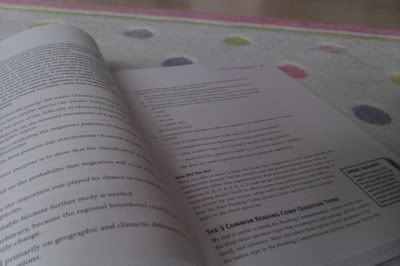 How cute is my carpet??
I watched Project Runway at 9 and was VERY impressed with the runway show! Skip was clearly not as impressed.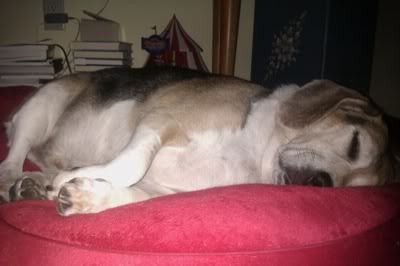 After that, Katie started watching
Jersey Shore
so I bounced.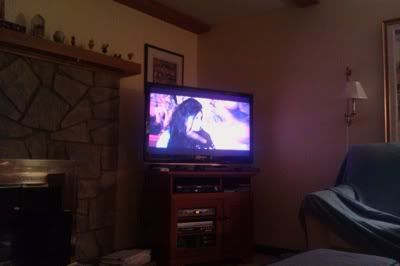 And got a shower.
I LOVE MY PAJAMAS (feat. Katrina's sweatshirt that I should probably give back to her eventually...)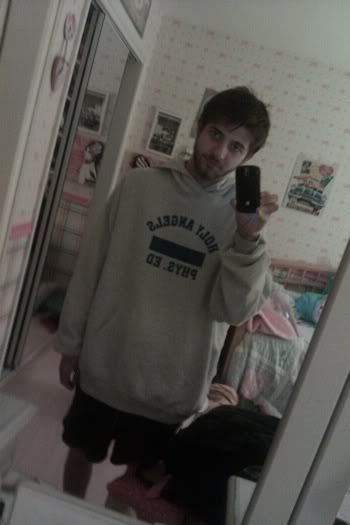 How cute is my room?
I was almost ready for bed. I just had to brush my teeth.
How cute is my toothbrush holder?
I only had 11 pictures, so here's one with the 'negative' setting on my phone's camera.
Boring, huh?
I think my brand new phone takes decent pictures (in good lighting). YAY.