I moved! Well, I moved at the very end of May, so it's been a while. I've been meaning to blog about my new place, but I haven't been here very much. I live about an hour away from my job so I've been staying at my friend Megan's house (as you see in the 12 of 12) since she lives 10 minutes away from my job. I'm home this weekend, so I took pics of the digs.
I now live in the beautiful town of
Lambertville
. I live only blocks away from New Hope, PA, so I'm as far west in New Jersey as you can get. The town is only 1.3 square miles, so it's very similar in size to Ocean Grove (where I grew up).
Here's my apartment from the outside.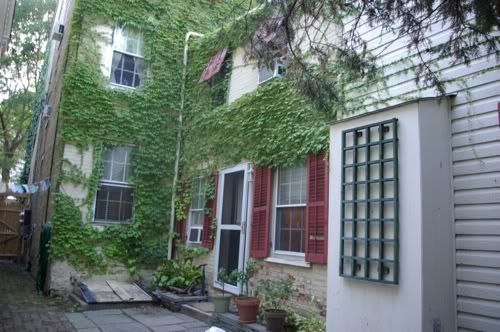 There's a little area in the back where you can sit and read, watch the squirrels play in the yard, or eat burgers feat. cancer and birth defects!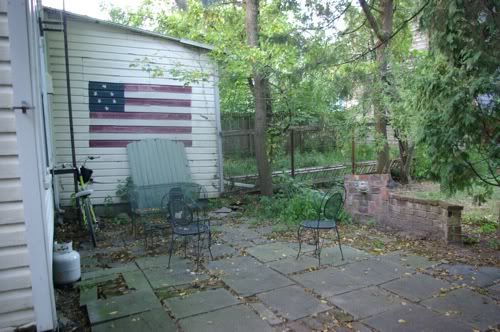 Then through the gate, you reach the backyard/garden.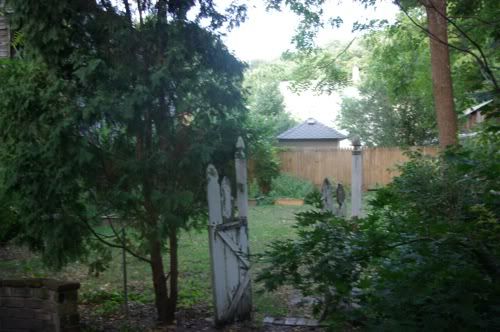 So once you open the front door, you're facing the living room.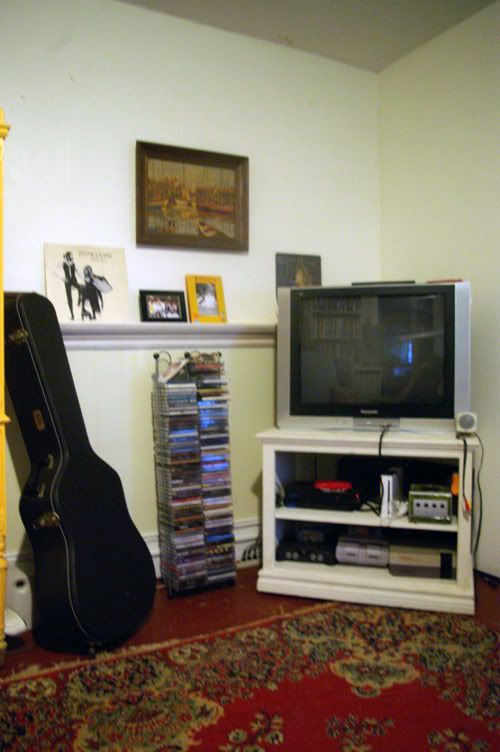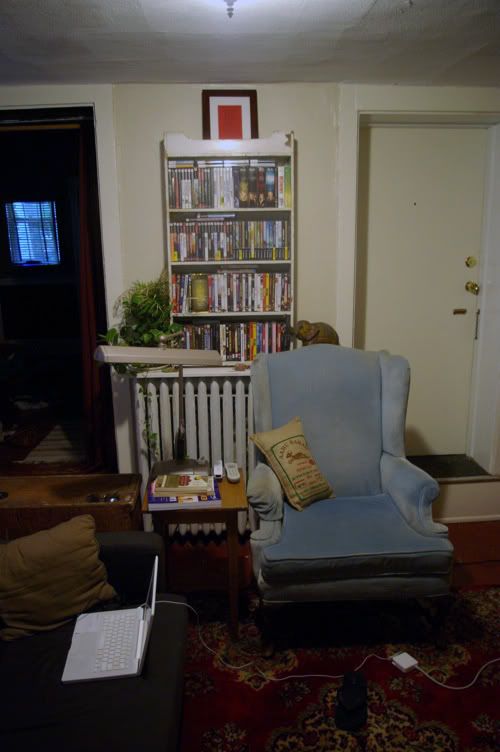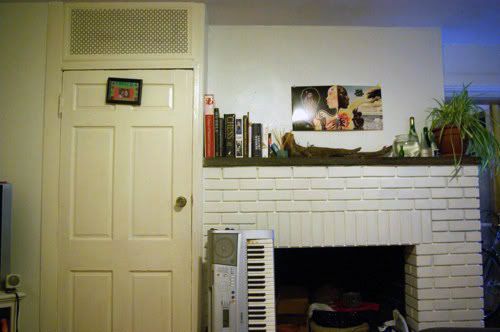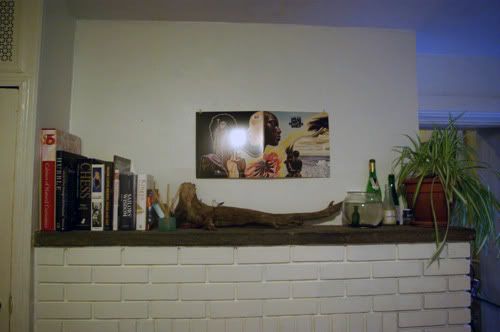 To the left of the living room is el cuarto de Ross y Christie.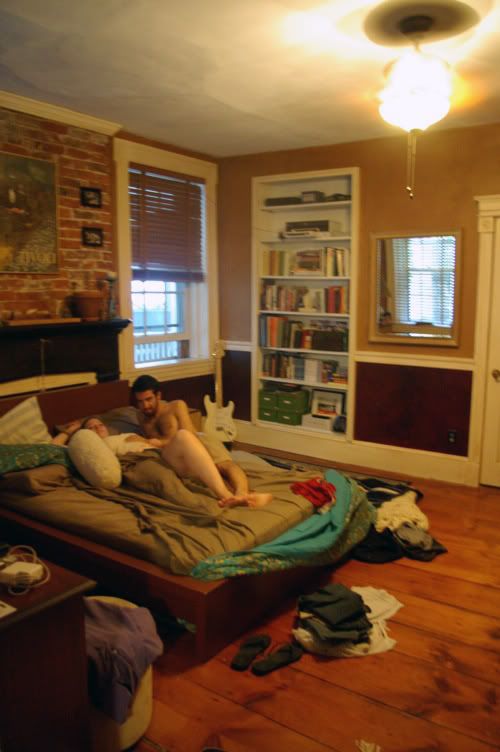 And to the right of the living room is the kitchen.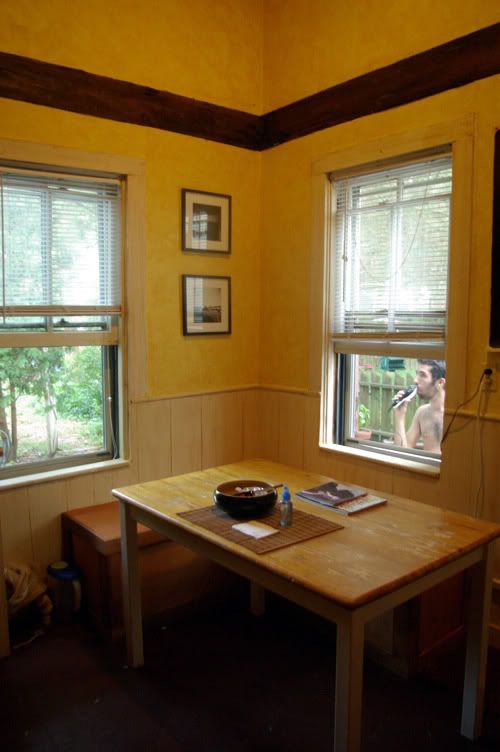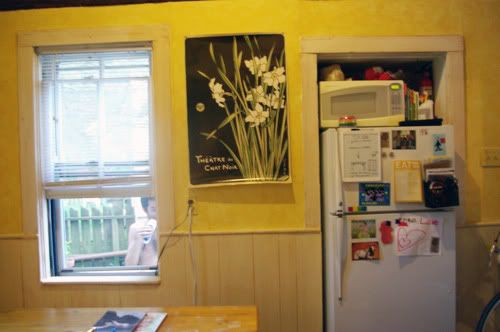 That door in the kitchen leads to the bathroom.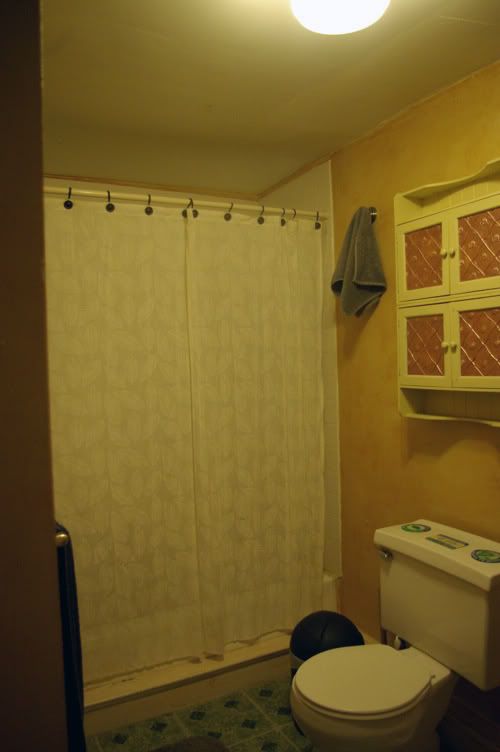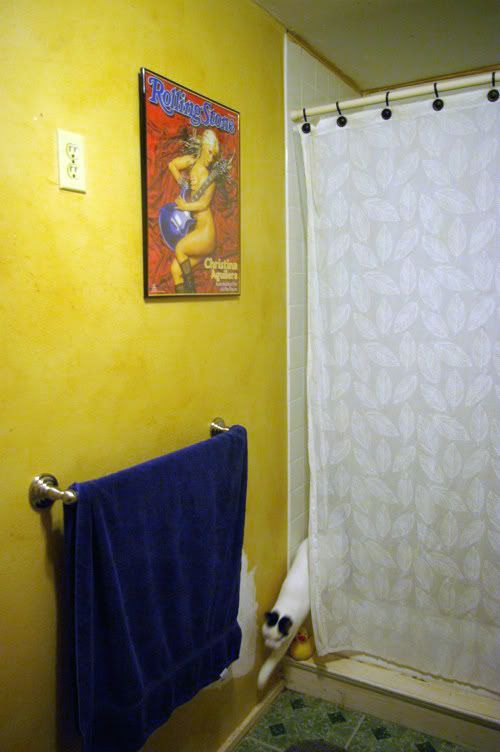 You may have noticed the stairs to the left of the kitchen sink (feat. Britney Spears poster). They lead to my bedroom, the loft.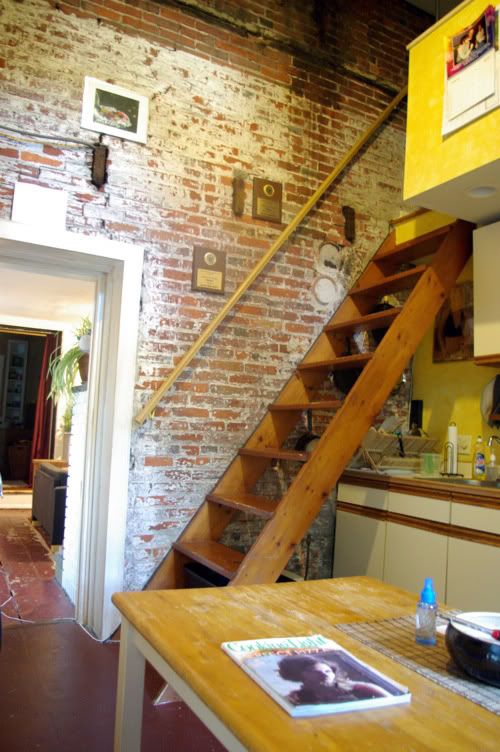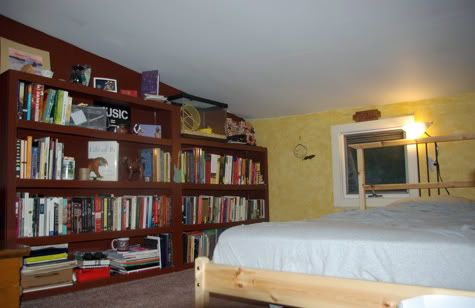 While the loft is kind of small, I still love it! I'm a small person and since I'm not afraid of being in the rest of the house (...) I can stretch out in the living room. I'm also
thrilled
to have all that space for books! I used to have books in boxes and desk drawers and under my bed. Now they all fit neatly on my bookshelves.
SO DO YOU LOVE MY APARTMENT OR WHAT?!?!