Last Saturday, I headed to my favorite city for some TOP SECRET business.... While I will reveal in a future blog entry why I was in New York, something unexpected happened while I was there that I
can
blog about.
I met fellow blogger
Jere Keys
!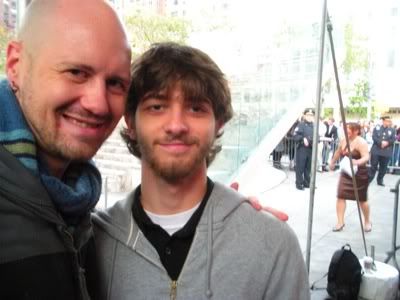 While at first I scolded Jeremiah for his poor aim (his generation missed out on learning the correct way to take self-portraits for [omg!] MySpace photos!), I realized this works in my favor.
Cause now we can play a fun game!!!!
I am assigning my readers with the task of captioning this photo in the following way: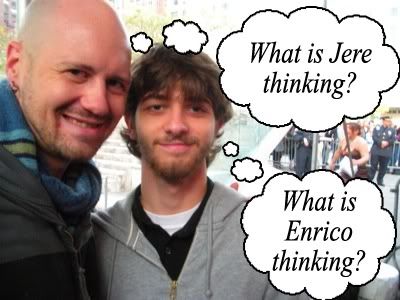 Here are some random examples:
Easy, right?
Give it a shot!
(And if you aren't feeling creative or have no idea who the bald dude is, you can just comment on how cute we look together!)