A few weeks ago, I joined a few friends for dinner at Romano's Macaroni Grill.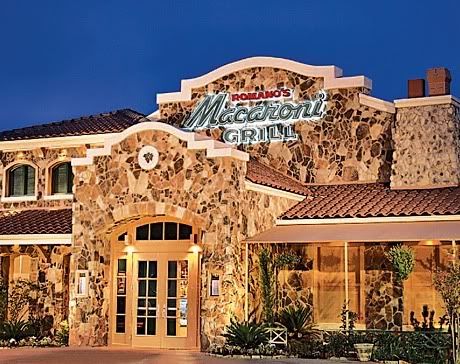 I'd never been to the restaurant before, but I love Italian food so I was glad to tag along.
So at some point between ordering and receiving my chicken parm delicioso, one of the waiters stood on a chair and started singing some opera song in Italian!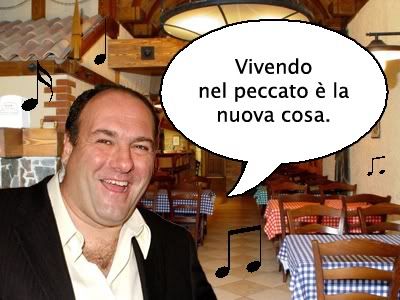 Everyone was mad confused and wanted the man to shut up so they could enjoy their food in awkward silence.
A few minutes later, OUR waiter sang some random aria or something for these two old folk who were apparently celebrating their 80th anniversary or something (
LAME!
)
So anyway, I got to thinking....
Any day now,
Josh
and I are going to be famous.
BUT what if that doesn't pan out?
What if the world ain't ready for our talent?!
I think we should open up a restaurant where we accost our innocent, unsuspecting clientele with our favorite pop songs!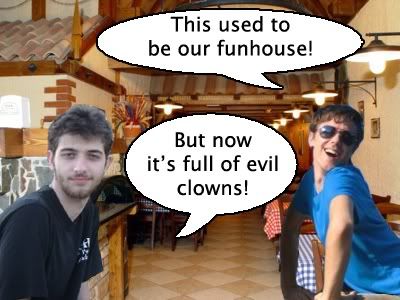 In the middle of dinner, Josh and I would temporarily stop whipping the kids making the food in the kitchen and run up to a table, unleashing our multi-octave ranges on people while they stuffed their faces with
chicken TV dinners
authentic Italian food!
Seriously, isn't this a great idea?! We would overcharge everyone for the "food", force them to give us tips if we sang to them, and not pay the kids in the kitchen! We would be RICH!
Oh, and I know what you're thinking: Wouldn't your restaurant only attract young peepz and therefore go bankrupt? (Trust me, as a waiter, I know teens are CHEAP nowadays!)
Don't worry, I got that part figured out. Josh and I would have a songbook that features SOME old music--the kind that isn't funky and played out obviously.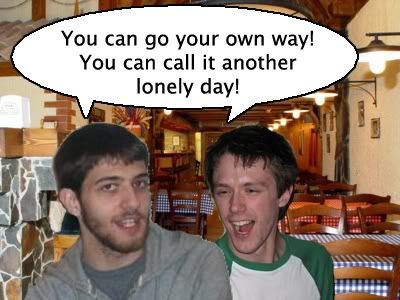 I'll let you guys know when we start taking reservations.