Are you guys SUPER EXCITED for the MOST INTERESTING 12 for 12 you've EVER SEEN!?
(Thanks to Polt and David for reminding me!)
So my day started with a nightmare. I woke up at 4am after having a terrifying dream that prevented me from falling back asleep for a mad long time (prox. 3 minutes). The weird thing is, I've been having nightmares for like a week now! Weird. Guess this
piece of crap
fine example of superior craftsmanship that I
actually made myself
doesn't work....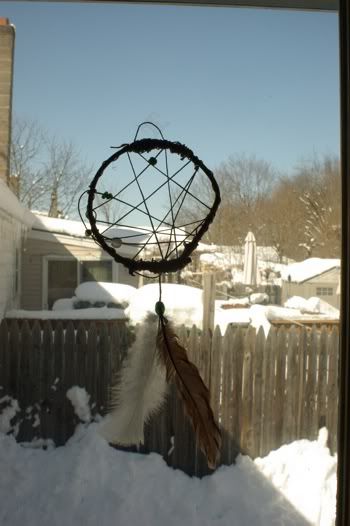 So after being scared to death, I went back to sleep and woke up and did my math homework. FUN!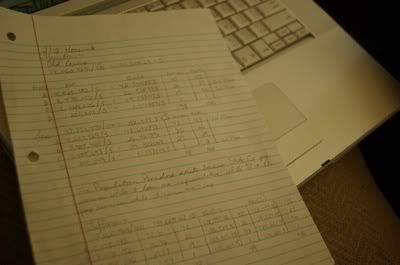 Then, I worked on my paper for HOURS AND HOURS.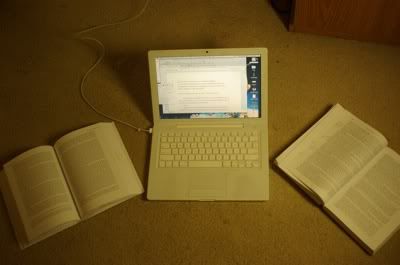 My paper was due at midnight so I basically worked on it all day when I wasn't doing something less important, like eating and sleeping. I wrote about the use of the carnivalesque and grotesque realism in the work of Giambattista Basile and you guys have no idea what I'm talking about! Yay! Here are the books I used....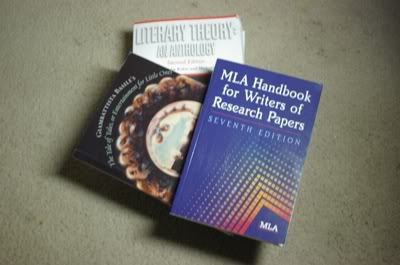 Lit theory,
Il Cunto de li Cunti
and an MLA book. What a fun day!
I took a break from writing my paper to go to class. First I had my fairy tale class in Bliss Hall, where all the cool kids (Josh y yo) hang out.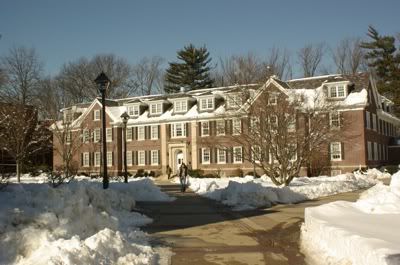 Then I went to math class in the science complex, where boring, unfriendly nerds hang out.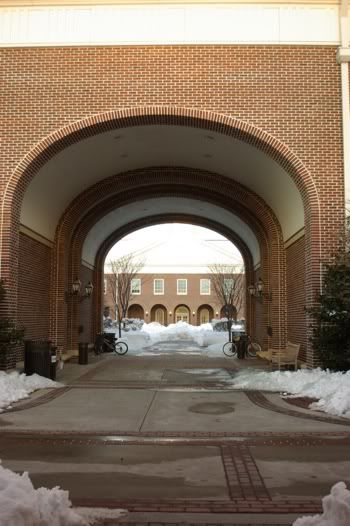 I went back to my car to head home and discovered that someone poured water on my car while I was at class, then turned the water into icicles.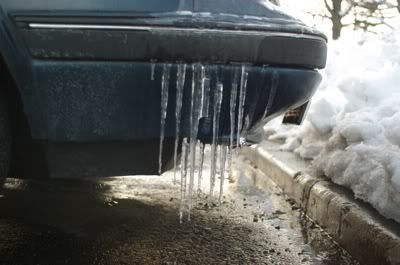 I then went home and worked on my paper for another three hours. Some of my BFs Delisa and Dana came over and we went to ShopRite to buy some groceries so we could make dinner. BREAKING NEWS: Cheez-Its and Ho-Hos are now considered vegetables.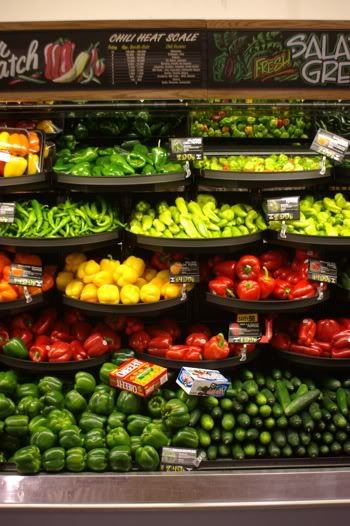 We came home with some scared animal shivering in a cage. We let it loose then started attacking it with clubs. Once it was defeated, we threw it on the frying pan. YUM.
Animal cruelty tastes delicious!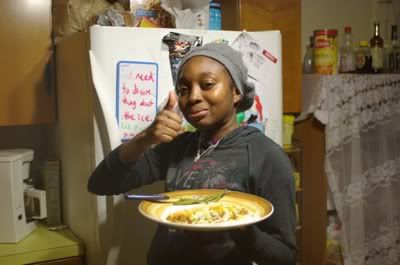 We all sat on the sofa and watched the Olympics (feat. JONI MITCHELL!!!). My spot is empty cause I'm taking the (out of focus) picture.
Then we made dessert.
Then I worked on my paper for another four hours and sent it in, then I started blogging but got so tired that I