The other day, I prepared an author profile for young poet Matthew Dickman. I liked his poem about love and decided to present him to my Writing Communities class. Our class is in charge of bringing writers to campus, so I pitched Mr. Dickman.
Anyway, the point of telling you this is that I discovered that although Dickman has published a book of poetry and was featured in
The New Yorker
, he still works at Whole Foods.
This got me thinking about jobs: more specifically, the jobs you have when you're young. And THIS got me thinking about my past jobs. So now I'm blogging about them.
Tennis Courts
My first real job was working at the tennis courts near my house. And by near my house, I mean literally ONE block away.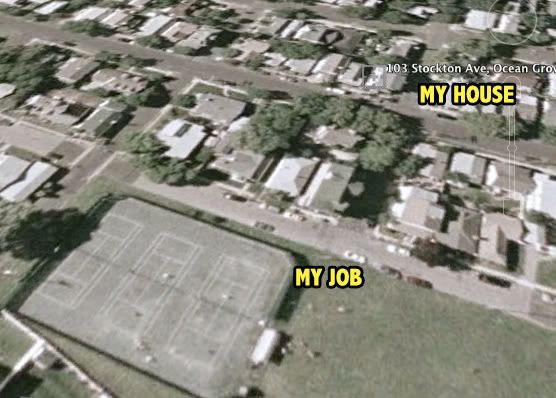 Seriously, if I had work at 2, I'd leave my house at 1:59. It was great!
But this job was a SNOOZEFEST. Basically, I had to make sure the rich people who came to play were members, and if they weren't, I made them pay some ridiculous fee. I think it was like $50 an hour or something but you know I charged them $60 an hour cause I needed lunch money!
After the rich people played tennis and talked about how rich they were, they would demand that I sweep the court. As I reluctantly dragged this huge broom thing behind me, they would whip me and make me work faster.
Anyway, the best thing about this job was that usually no one came. So I got A LOT of summer reading done at this job! But after two years of alternating between boredom and being tired of
being brave
dragging that broom thing around, I quit that job and started my next job.
Subway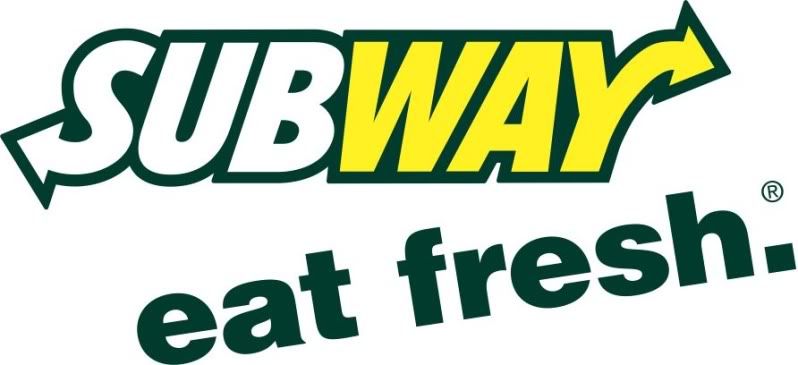 I worked at Subway because I wanted an iPod. All day long I dreamed of constant Maria Mena/Britney Spears/Mya/Brooke Allison flowing into my ears while I walked around town, rode my bike, pretended to pay attention in class, etc. I
needed
an iPod.
So I got a job at Subway thinking that I would make lots of money and buy myself that iPod. Well working at Subway is lame, so please, if you don't work there already, don't fill out an application.
I spent my days as a 'Sandwich Artist' listening to people say, "I hope I'm not being annoying, but could you _______?" Fill in that blank with any obnoxious request you can think of. Now, I guess I can't complain cause I can be picky, but some of these requests were pretty dumb. Even though I've worked in a real restaurant for the past two summers, I've never had terrible customers like I did at Subway.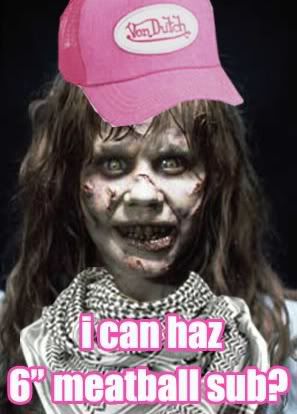 And if I had to hear one more joke about 6 vs. 12 inches, I might have pulled a Plath with the bread oven.
Once I got enough money to get my iPod, I bounced from that joint!
Eckerd/Rite Aid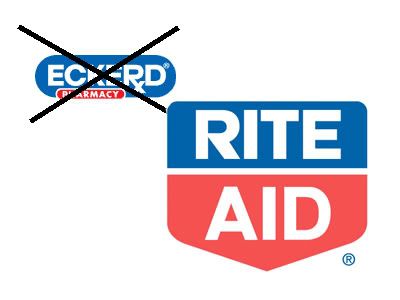 I got a job at Eckerd cause one of my BFFs Shanique worked there and referred me. I then referred my BFF Cindy, and she got a job. So I got to work with two of my best friends!
Honestly, this was the best pre-college job I had. It was pretty easy, I got a 20% discount, and it was really close to my house.
And the best thing about my job was that I loved my co-workers and thought we all made an interesting dynamic. There was the one weird girl everyone talked about, the one girl who stole, the nice, gay manager, the grumpy thieving manager, the sexy co-worker everyone wanted (that was me!), the old woman who made up stories about her life (she was almost in the Olympics, she wrote "Born To Run" with Springsteen but didn't want songwriting credit...), and an assortment of other types of people. And there were even some office romances! I think one of the most important parts of a job is the crew, and we were a great crew!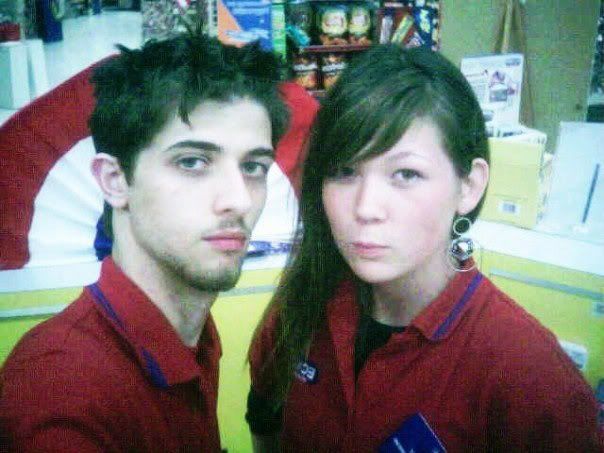 That's me and my BFF Cindy in the photo department. Yup! I worked in the photo department. And yes, I have interesting stories (can I squeeze another blog entry out of this?!)
Halfway through my time there we switched over to Rite Aid and a lot of the main crew went off to college. While working at Rite Aid was not the best job of all time, I still think of it fondly...
(Oh, and it was Rite Aid that inspired my
first ever blog
!)
SO, what jobs did you have during middle/high school? Which was the worst?