Welcome to
The Saturday Six
! In this entry, I'll talk about my six favorite things from this past week!
1.
Veronica Mars
Since my favorite show ever is
Buffy the Vampire Slayer
, peepz always tell me that I should watch
Veronica Mars
, which is (obviously) not quite as brillz as Buffy, but similar to the show in that it features mystery, snappy one-liners, a blonde lead, and boyfriend issues. Last Monday I decided to watch the first episode... which turned into a 12 episode marathon. This show is fantastic!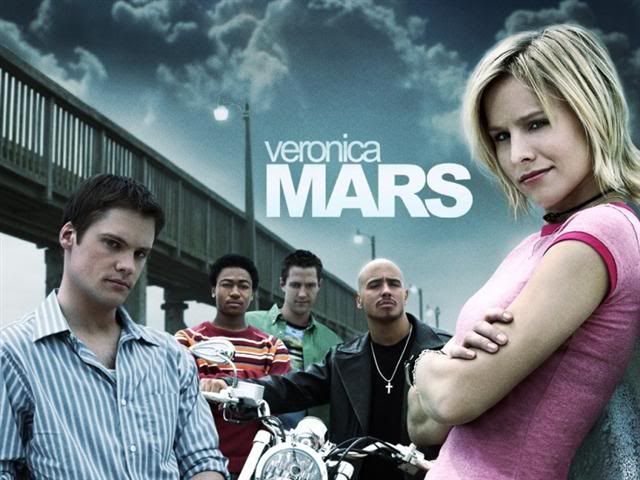 I finished the first season last night and thought it was amazing. Smart, funny writing, complex and endearing characters (I love Keith Mars the most!), interesting mysteries that continually surprise... Much like a Kelly Osbourne album, this show has it all! I seriously laughed prox a million times, got teary-eyed a few times, and had to pick my jaw up from off the floor (where Solomon was scratching it and hissing at it) a few times. The only bad thing about the show is that I HATE the theme song. Terrible theme song or not, I can't wait to watch the rest of the seasons!
P.S. I feel even more drawn to this show because I graduated from Neptune High School, which is the name of the fictional school V. Mars attends!!
2. "E.T. (Futuristic Lover)"
In what might be the next single from Katy's highly-anticipated second album
Teenage Dream
, Ms. Perry sings says about her alien BF. Throughout the course of the song, she says she wants to be stunned with lasers and to be walk on her lover's wavelength and be there when he vibrates. LOVE IT.
3. Chocolate Dirt Ice Cream
You know how when you get ice cream cake, you force your self to eat the vanilla and chocolate ice cream when all you really want are the delicious crunchies in the middle of the cake?!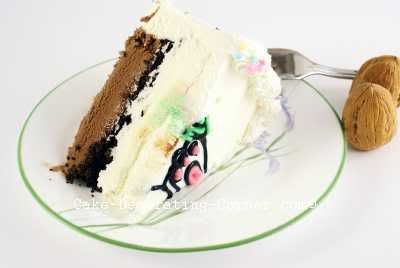 Well, this radio station I listen to on the way home from work decided to start selling ice cream called Chocolate Dirt, which is chocolate ice cream with the crunchies inside! Unfortunately for most of you, this ice cream is sold exclusively in
these
locations.
4. Clearance Sales!
I LOVE CHEAP/FREE THINGS. This week, I went to Target to buy the cheapest shirt possible because I was staying with a friend for the week and packed one shirt too few. So I went to the clearance section (duh) and bought this red plaid shirt...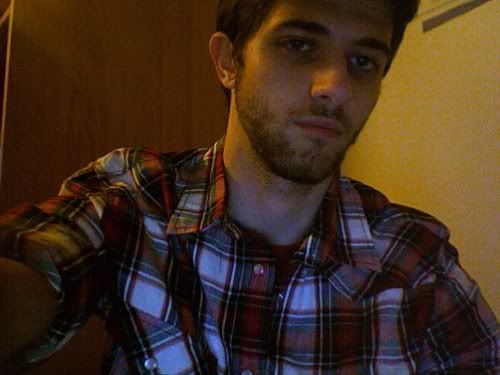 FOR $4!!!! YAY! (And I know it's hot outside, but the shirt isn't thick and my office is freezing anyway.)
5.

Jesus Camp
I FINALLY watched
Jesus Camp
this week and it was hilarious. Here's my favorite girl in the movie. Her name is Tory and she is so0o0o0o0o0o smart because she doesn't "dance of the flesh" and she doesn't believe in guys or girls!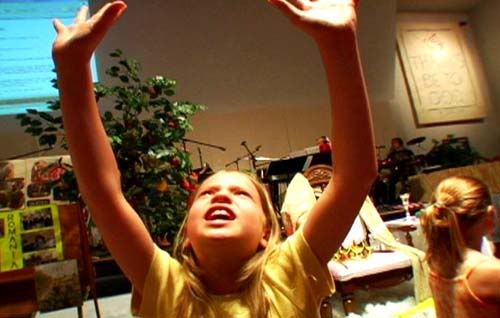 "My favorite kind of music is like, Christian heavy metal, rock 'n' roll. It focuses and the basis is towards Jesus. And some of the songs don't actually say like, 'Jesus' or 'our lord' or, and stuff like that. But they do have a Christian basis and it is focused towards him. So that's why I like Christian.
And, but, really, Britney Spears and like, Lindsay Lohan and some people like that, I could definitely care less about them. Because their main, their songs are mainly based on either like, guys or girls and we as Christians, I do not, well I, do not believe in that
."
6. Taco Dinners
Well, I actually haven't made tacos for dinner yet... But I'm heading over to
Josh's
right now to make some! MMMM.