So my
Creative Writing
class has finally entered the workshop stage.
In workshops, students must submit a poem or two and the class comments on the piece and says what needs fixing.
I was the first student to be workshopped. I submitted two poems, but the second one was so perfect that no one had anything to say about it. The first one didn't go as well.
The assignment was to "write as the other," so I chose to write as a pregnant African-American woman.
So for the sake of a blog entry I decided to share my writing for the first time ever!
Here it is (I still need a title!):
Sometimes when it's too hot
To stay in the crammed kitchen
I lie in the backyard
on cool damp grass
and stare up at swollen stars.

With one hand on my belly,
I feel something inside me,
too young yet to kick
but big enough to make my belly round
and my summer dresses stretch.

Rita says she better have my hair
cause her daddy's hair is too thick
and exactly the kind a young girl
building up her self-esteem
don't want to have.

I think she'll have my legs
and my sense of adventure
and love the way I used to
before her daddy drove away with part of me
in the passenger seat of his old truck.

And if she gets all the right ingredients,
she'll be just what I should have been
and walk these roads in high heels
and a wide-brimmed hat like them
girls wear in Hollywood.

Then one day some lucky bachelor
with dark skin and light eyes
will recognize she's a lady
and scoop her up in his stretch limousine
to take her where she belongs.

Then we'll only get to see her in TV commercials
and crowd around the radio to hear her voice
on those good days when we get reception.
But we'll be so proud of her
that the distance won't matter.

Standing in front of that old stove
I feel the world rotating beneath my skin
and I know she will soon become all I have.
And I hope it's not a 'he,' because
I never want a man to be all I have again.

I throw water on the hot frying pan
and watch it sizzle
while Mama stands on the front porch,
the features of her sharp face
veiled through the screen door.

I wonder if she's proud of me
for waiting a whole year longer than
she did, or ashamed to lose me
before she could parade me around in a white dress
and tell everyone how good I turned out.
Here are some of the comments I got (and yes, many of these are REAL).
And of course, Shia = me.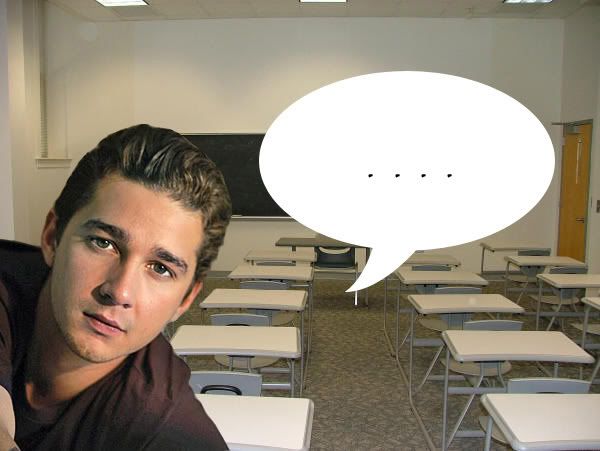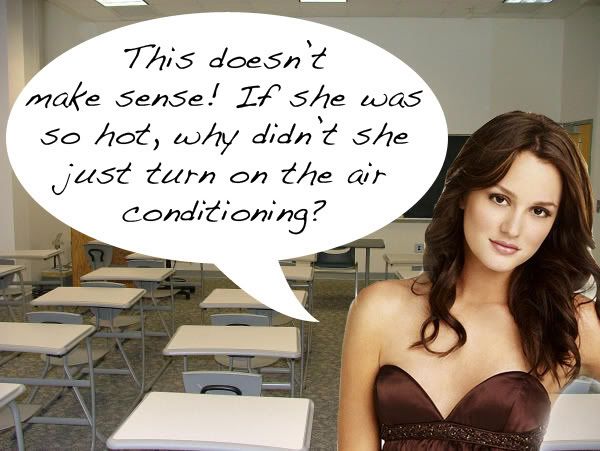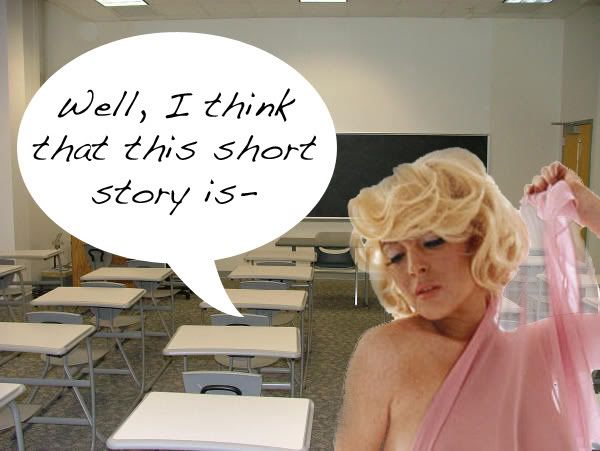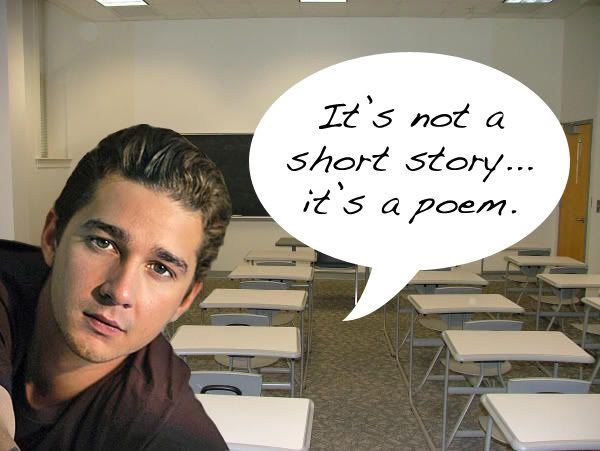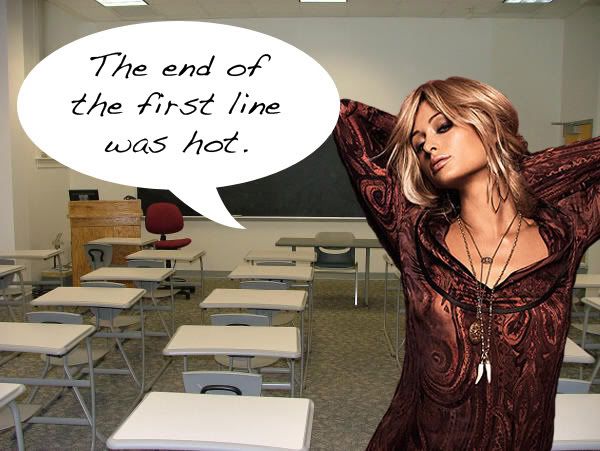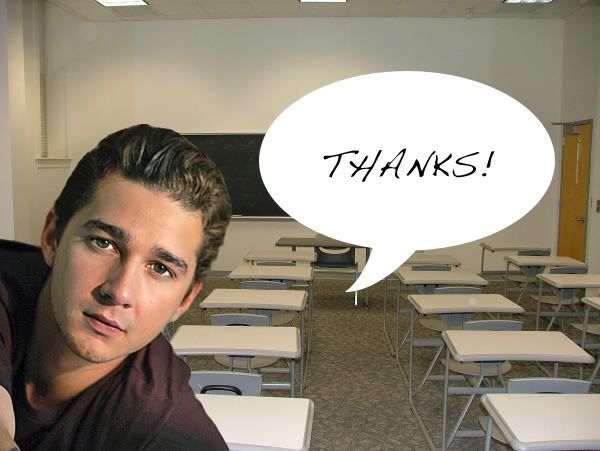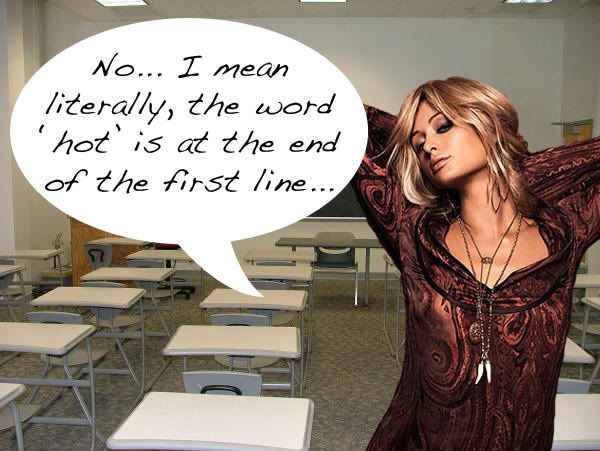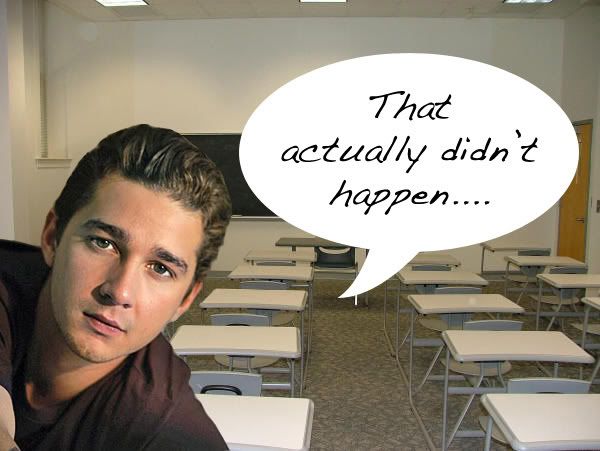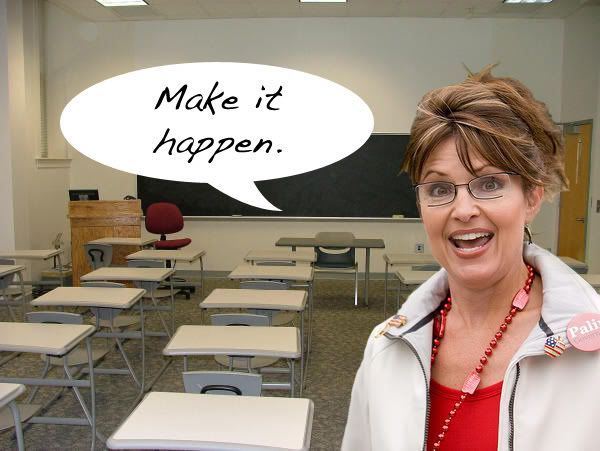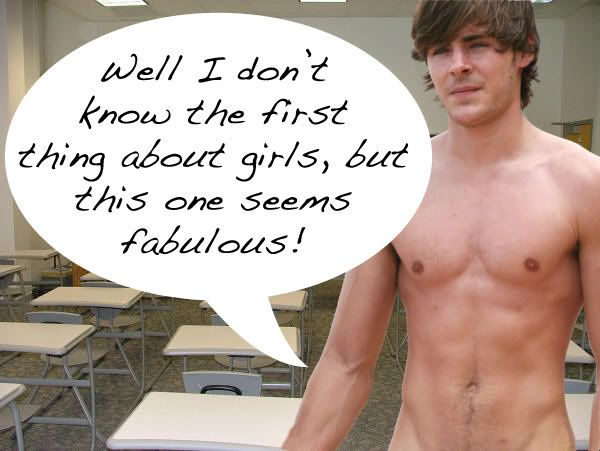 So that was basically a great success.
I learned that to make my bad poem into a good one, I need to... listen mostly to the advice of my teacher :P