I was in my room today, eagerly awaiting the new Britney Spears video when I realized I was kind of cold.
So I went to close my window and was shocked to find a huge bug on the windowsill.
The bug looked pretty cool though so I ran and grabbed Christie's camera and took some pics!
At first, the bug was on the box of tissues.
Then it went onto my alarm clock.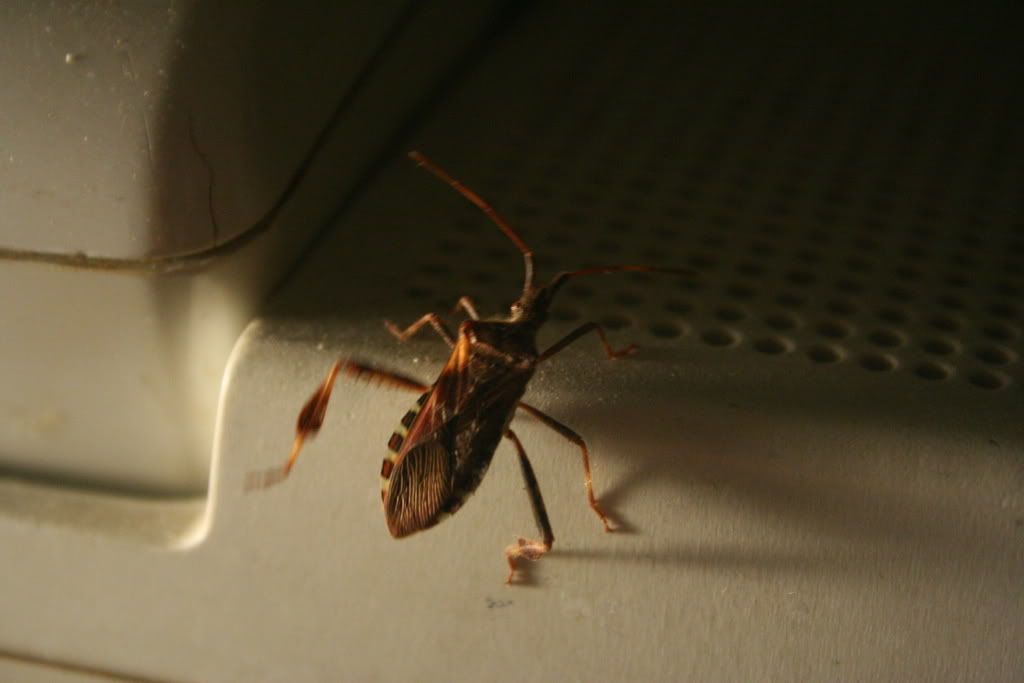 I found out it could fly when it went over to my roommate's desk.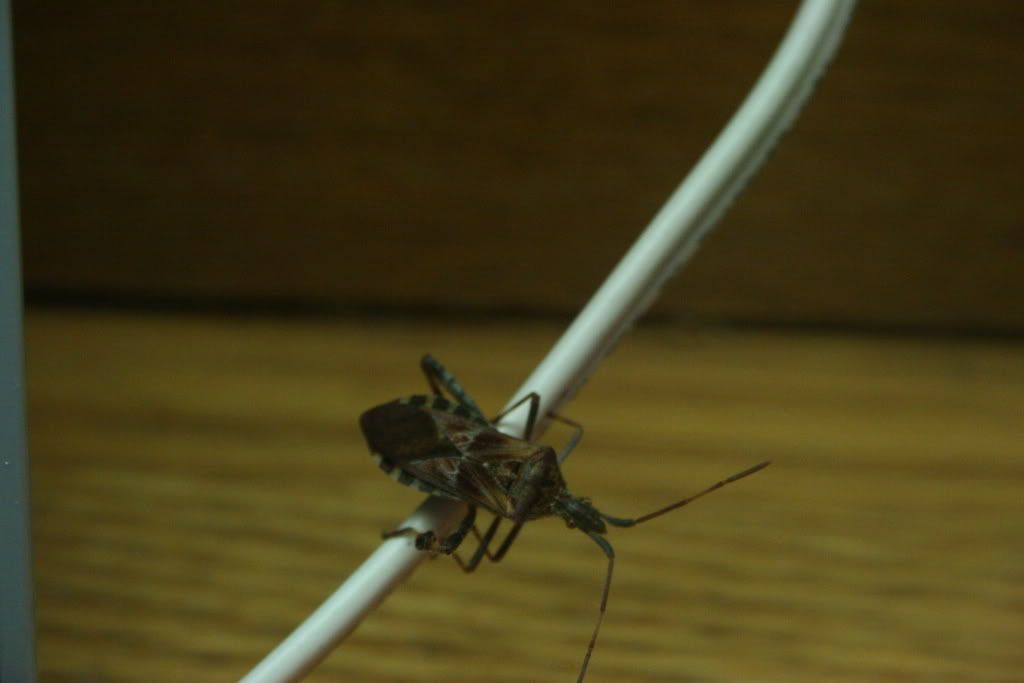 And on his macbook.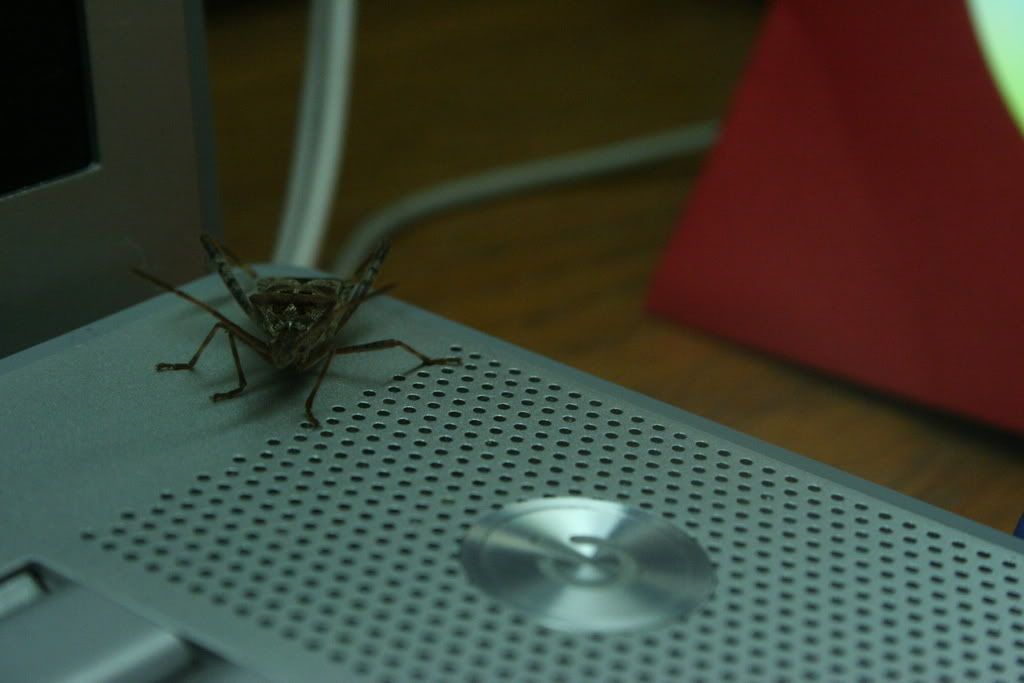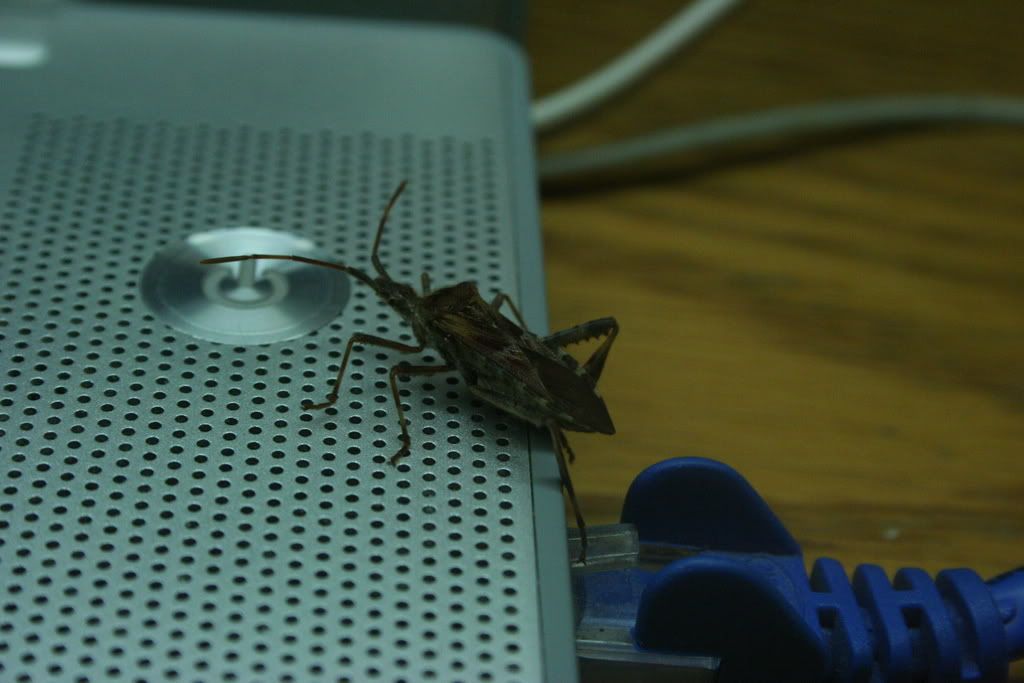 Then to the lamp.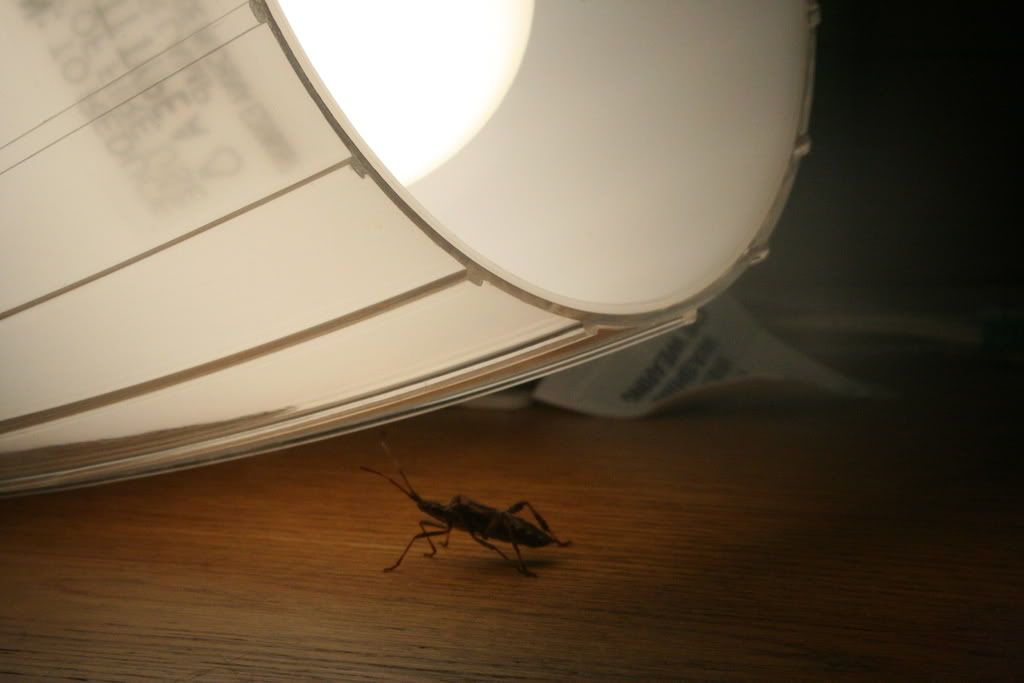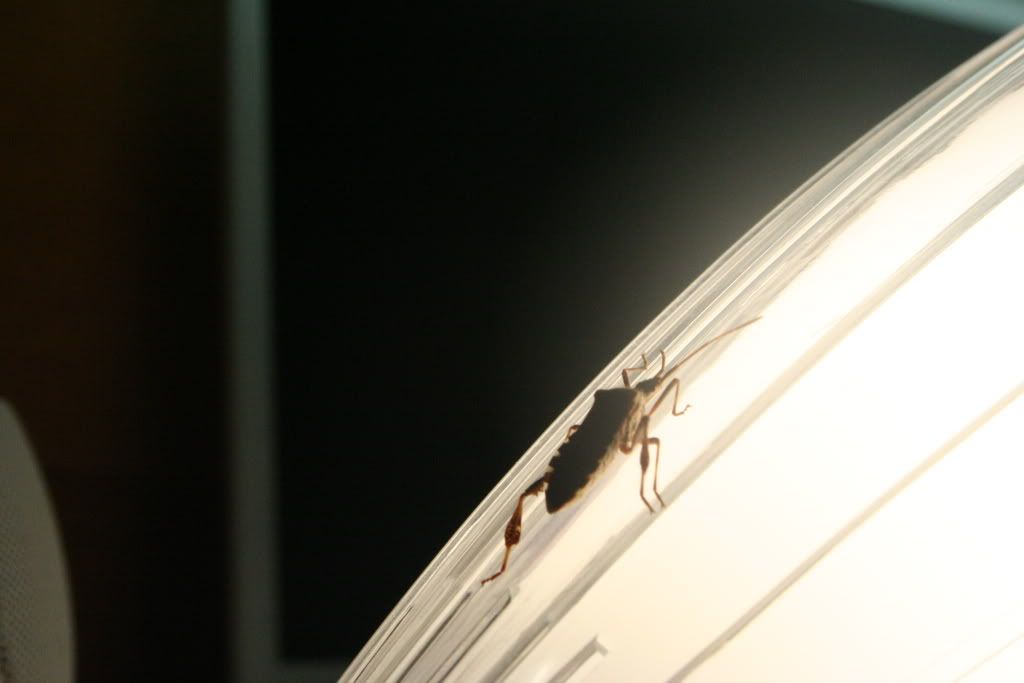 Then I trapped it and put it all the way down the hall....
I thought maybe it could go into someone else's room so they could get some pictures of it too!
Here's my favorite pic!