I'M BACK!
And I brought my family with me!
So a few days ago (meaning about a month ago), I went to Olive Garden with much of my immediate family to celebrate the birthdays of my brother Pasquale (August 7th) and my sister Gabriella (August 6th). Here I am at Olive Garden, looking pretty bad.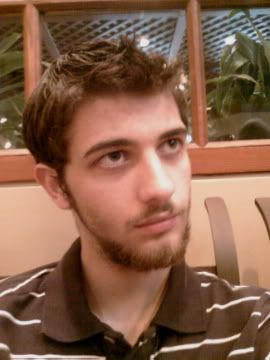 Speaking of sibling birthdays.... My sister Talita was born December 13th and I was born December 14th, so yeah, my family has an amazing birthday coincidence going on (Aug 6, Aug 7, Dec 13, Dec 14).
Anyway, here is said sister with her boyfriend Ray!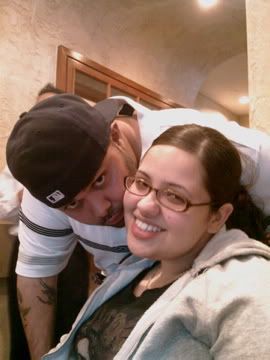 They met on eHarmony in 2005. No one really thought it would work out, but they're pretty much proof that online dating works.
My mom was there too and she was pretty scared that I would put up a picture of her where half her face is melted away, so I'll put up the other, less interesting picture where her face is intact.
My sister Gabriella (we call her Gabi) brought her son, Anthony! He wrote curse words all over the menus with crayons. My sister Talita (aka TJ) helped him with his spelling.
The birthday boy Pasquale was there with his girlfriend Shanique (you might remember him from my favorite-and most underappreciated-
post
ever...)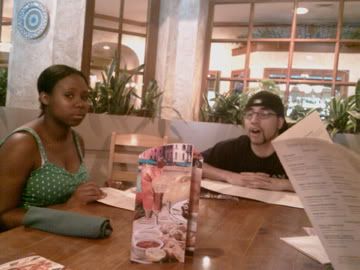 I've been friends with Shanique since 4th grade. She started dating my brother in 9th grade. It was kinda weird at first, but now everything is fine.
The birthday girl Gabi was there with her boyfriend Aubrey.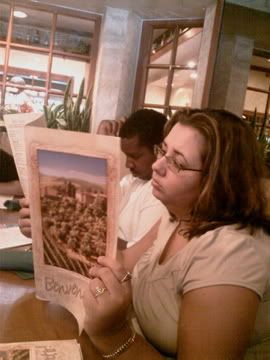 Unlike Ray and TJ, they met the normal way: in a bar.
And yes, my family supports interracial relationships.
Here's a bonus pic of me and Gabi.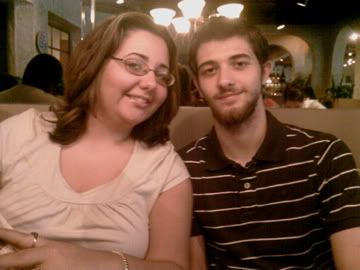 Did I mention it was Pasquale's 21st birthday.
BOOOOO ALCOHOL!!!
So after dinner we all left OG (Olive Garden) and made our way back to OG (Ocean Grove).
But first, I noticed something in the sky!
How sweet. It symbolized that the birthday boy/girl would have a great year or something.
And it was even prettier than the rainbow on the back of the family car.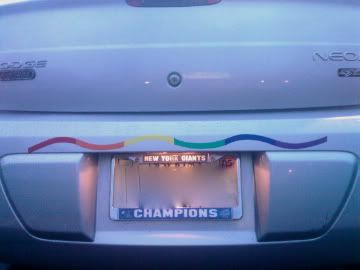 So we went home and had cake. Even though it wasn't Anthony's birthday, he got to help blow out the candles.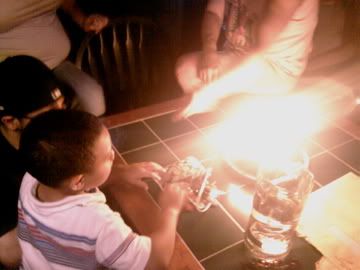 Anthony can be a handful but he's cute sometimes.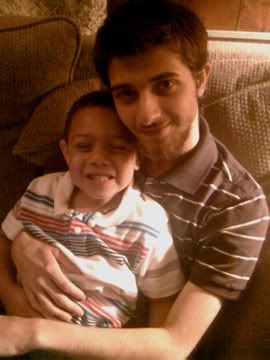 And at least he smiles hard for pictures. Must have got that from my sister TJ....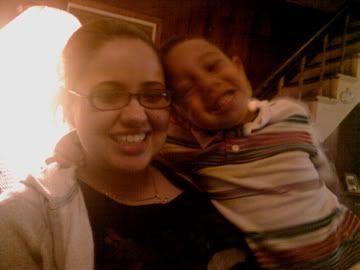 Sorry I was gone for so long! College keeps me busy....
I'll update with my dorm room and stuff soon!